Hey everyone! Welcome to the first update of the year, 2020 – Teamie Betelgeuse (2.1)! With the start of the year, we strive to improve your Teamie experience with the help of the following enhancements:
Revamped child's user profile view (parents)

Prompt for instructors to inform them when they publish a lesson with only draft lesson pages

A dedicated

Sessions

tab in classrooms

View password option on the login form to allow user to view the entered password

Time spent report enhancements

Default classroom Gradebook visibility setting for parent role users
Child's User Profile View (Parents)
We are introducing a revamped child's user profile for parent role users. As a parent, when you click on your child's card on the landing page, you will be taken to this view.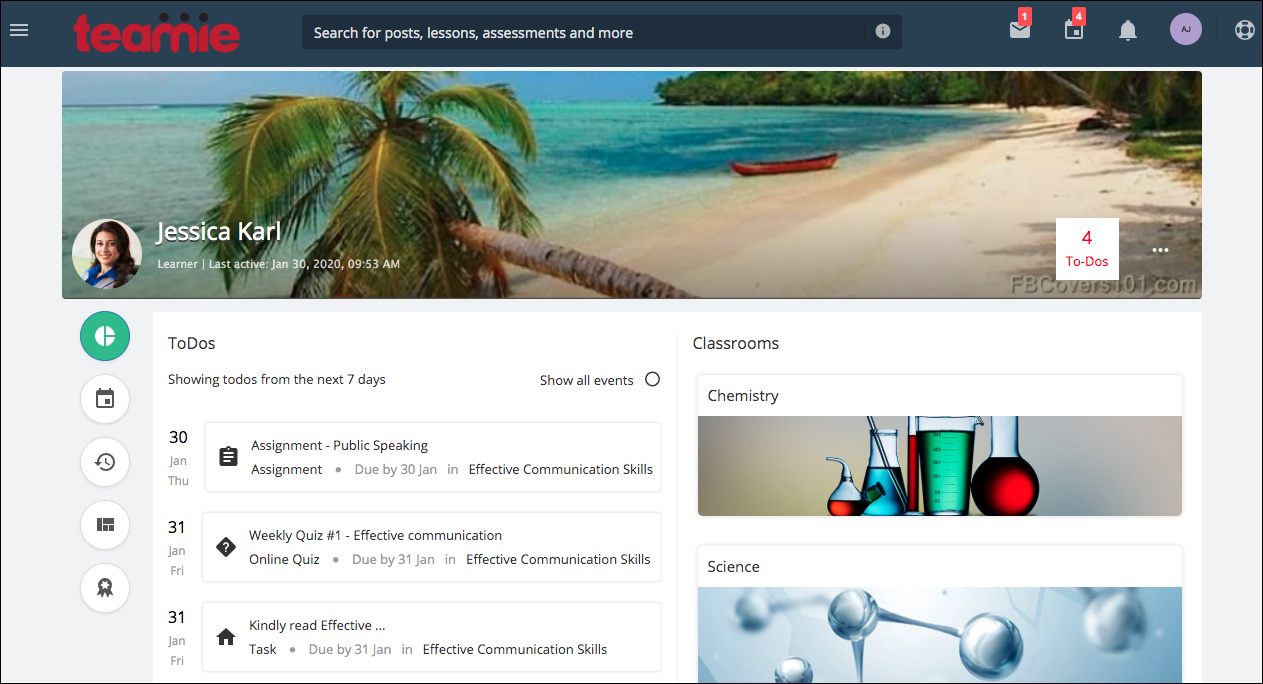 Parents who are already using our Teamie apps (as you should, given the revamped parent workflows) will see striking similarities to the revamped web interface. This is because the new child's user profile view is inspired from the mobile view to keep the interactions more consistent and user friendly!
The child's view is prominently divided into two halves – ToDos and Classrooms listing.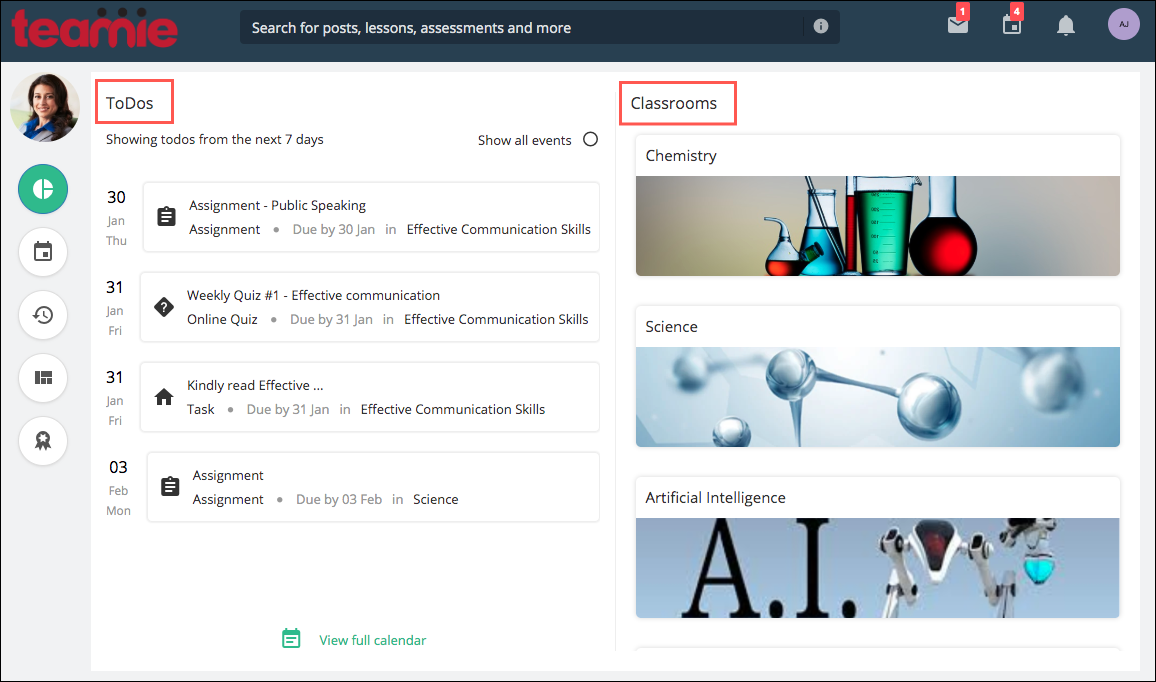 The ToDos section shows the child's upcoming Todos for the next 7 days along with a link to access the full calendar view of the child.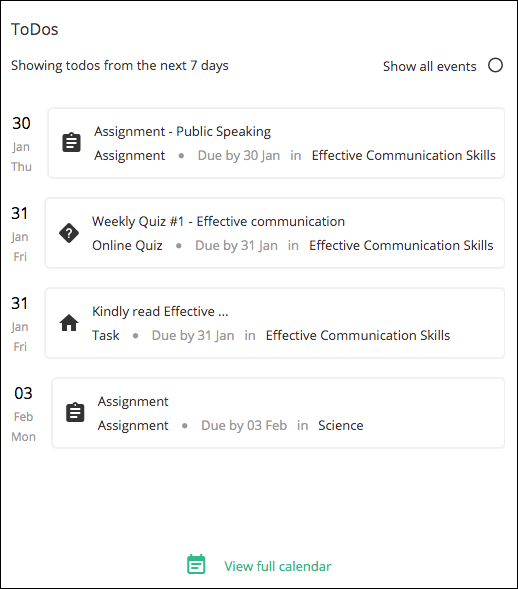 You can use the Show all events toggle to view your child's aggregate events (which includes lesson events and personal calendar events as well).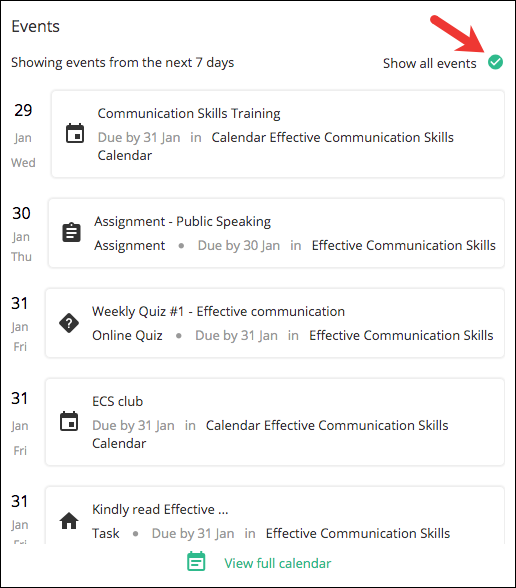 Tapping on an event will open a modal showing the event's details along with its description.

The Classrooms listing lists all the classroom(s) of your child. Clicking on any classroom card will take you to that classroom's About page. In case you have the permission to view a classroom's gradebook, then that option will also be available on hovering over the classroom card.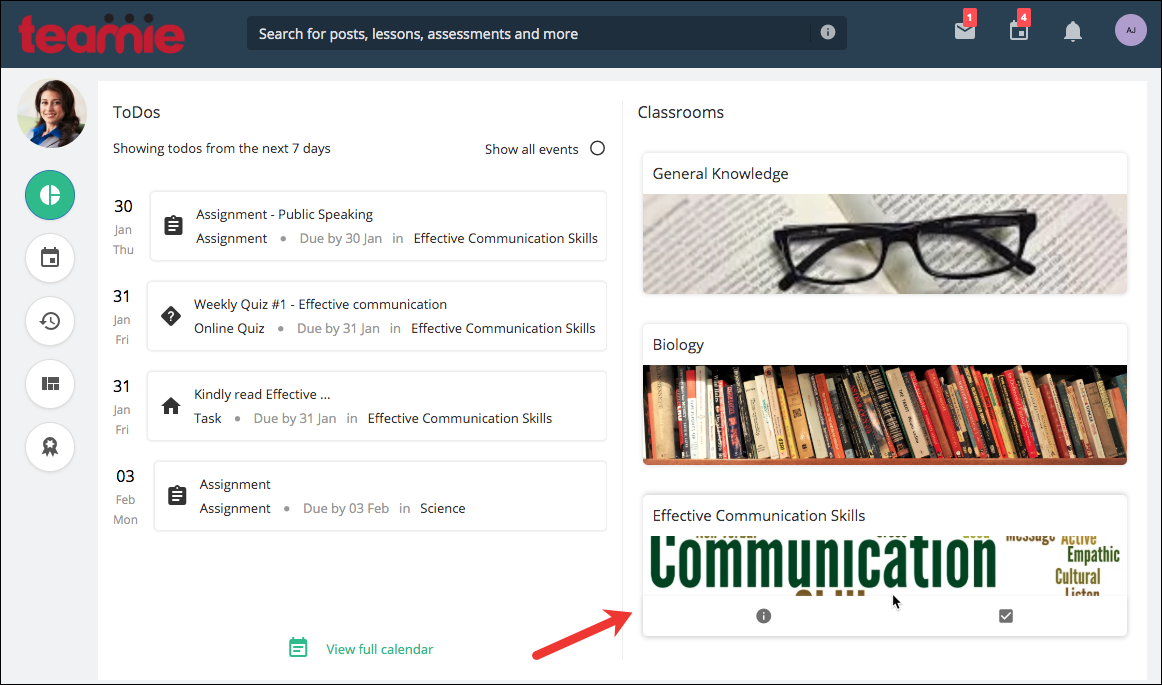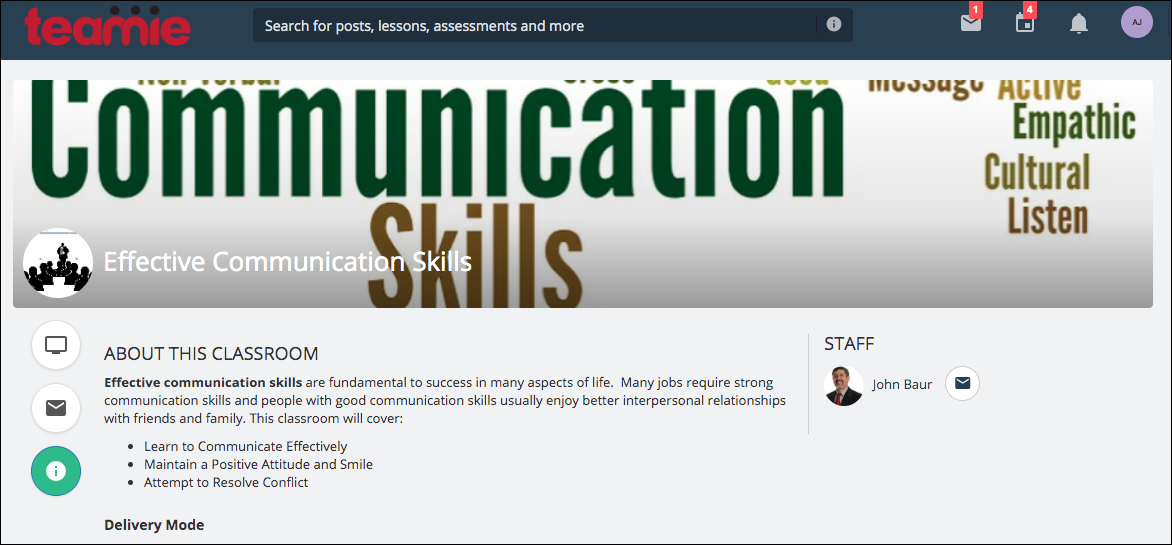 For the past few updates, we have been working towards creating a better user experience for parents. Kindly let us know if you think this revamped child profile view is a step in the right direction.
Unpublished Lesson Pages Prompt for Instructors
Once a lesson is created and lesson pages are added to it, both are in draft state by default. Once you publish the lesson, the lesson pages added in it don't get published along with it. This workflow is not very apparent and can be missed by the instructor, which may lead to a lesson being available to learners without any lesson page(s) in it.
To counter this, we have added a prompt that will be shown to the instructor when a lesson is published with no published lesson pages. This prompt will be shown in the lesson expanded view and will have the option to publish all the lesson pages at once.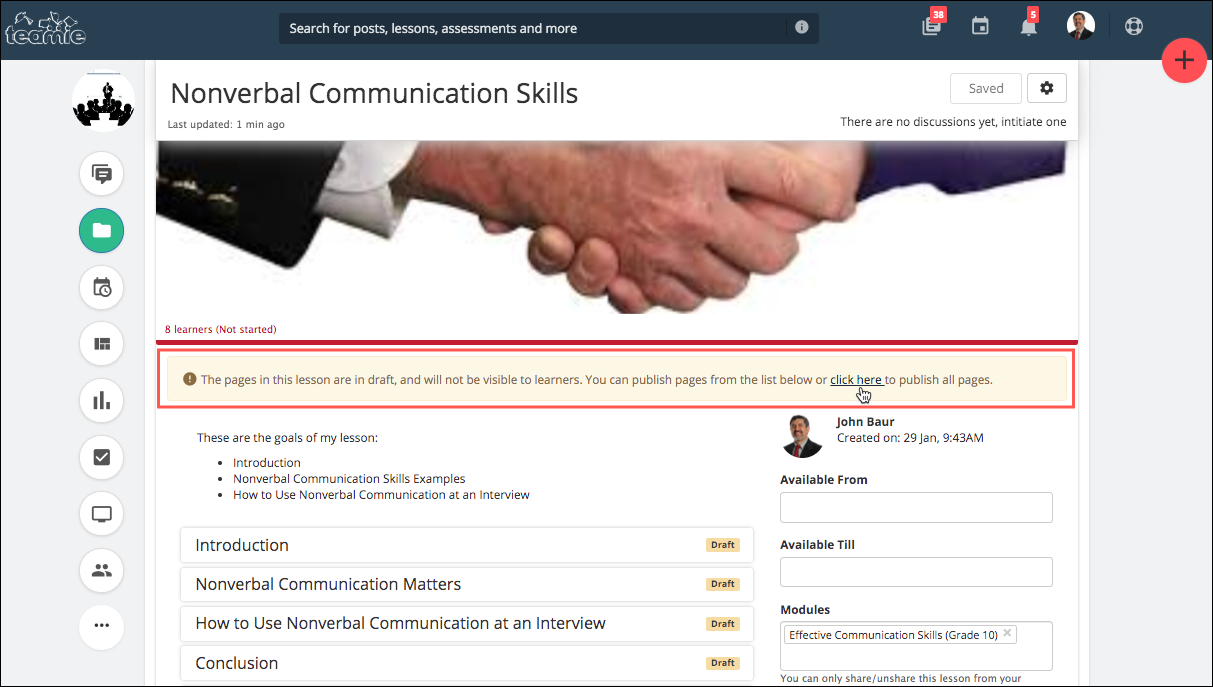 As an instructor, if you publish a lesson (with all draft pages) from its collapsed view, you will get a prompt that learners will not be able to access any lesson pages. You can then choose to still publish the lesson or expand it and publish the required lesson page(s) first.
Note: This enhancements is not applicable for SCORM lessons.

This addition will ensure that no lessons are made available to learners without any lesson pages, unintentionally. We hope this enhancement will help instructors make informed choices and learners save time and trouble. Let us know if you are one of them, we would love to hear your feedback.
Sessions Tab in Classrooms
In our last update, we rolled out the training calendar (session calendar). Now, we have added a dedicated tab for sessions inside a classroom.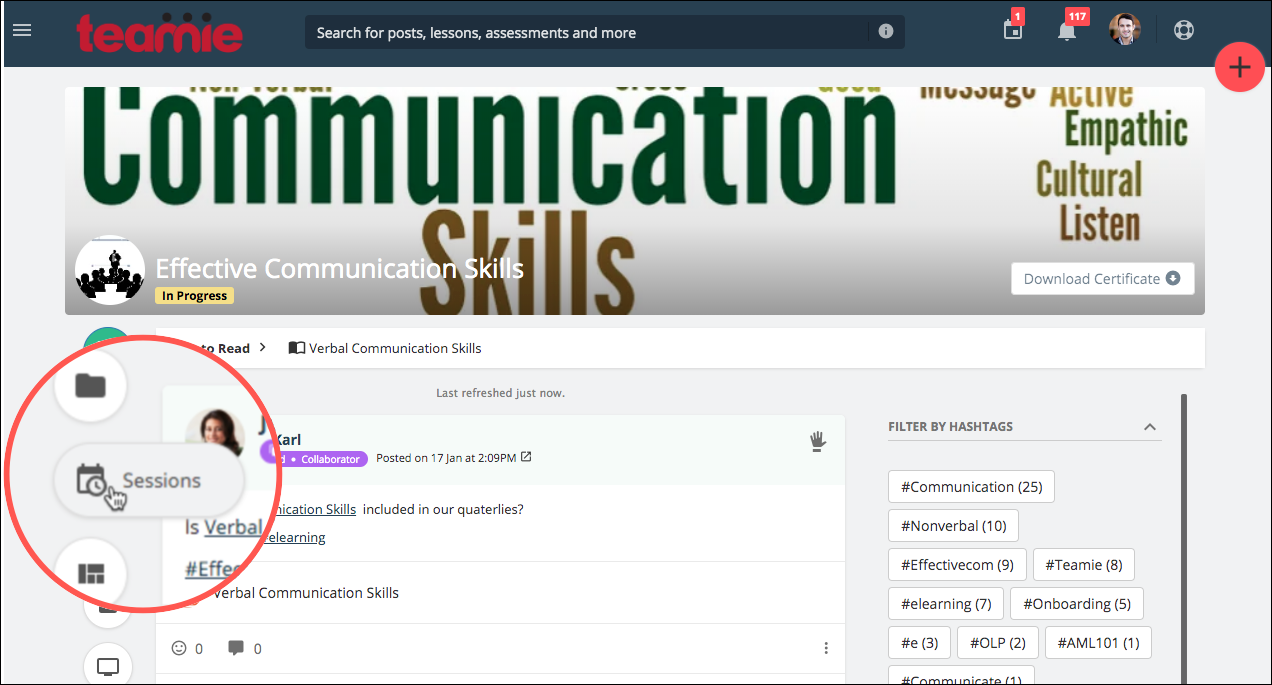 The Sessions tab will house all the sessions created for that classroom and will be available for all classroom members. The sessions are organised in two tabs – Upcoming and Completed. By default, all the upcoming sessions will be shown. Click on the Completed tab to view the sessions that have been completed.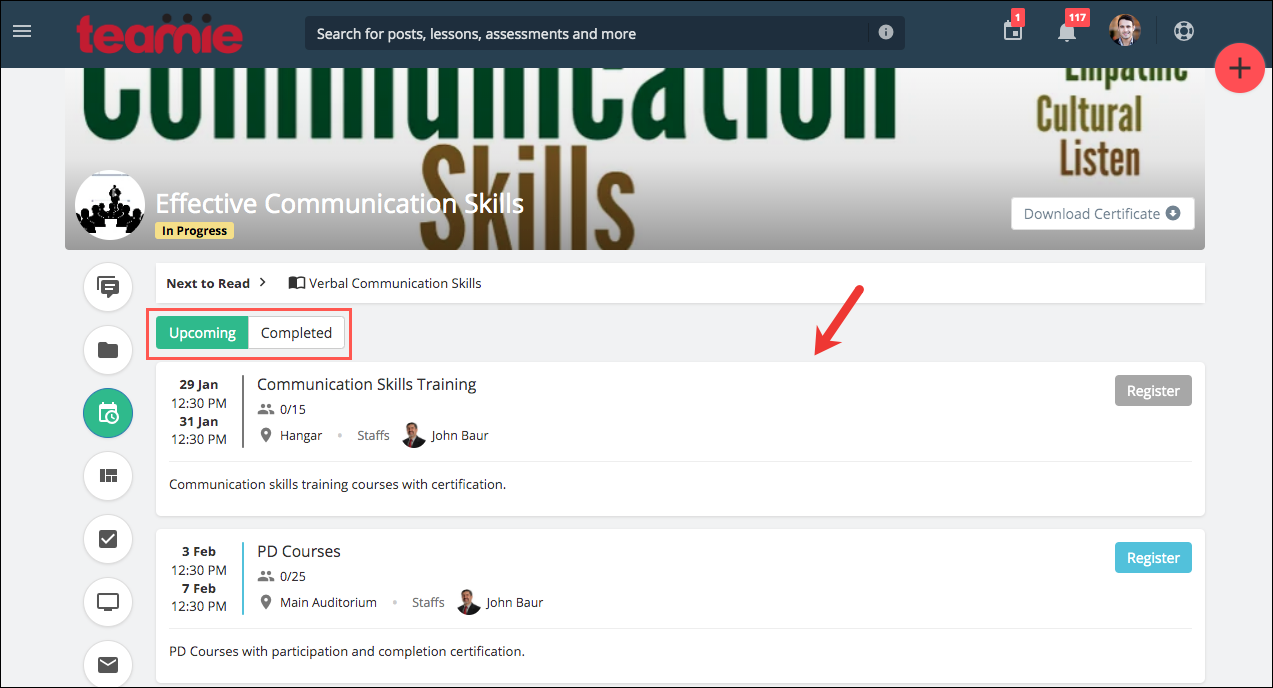 All the following details will be shown for the sessions:
Title of the session

Start / end date and time

Venue

Maximum number of attendees allowed

Staff(s)

Descriptions
You will be able to register for the session based on its close date & time.

You can also click to open the session details and register for it if the session has not closed for registration.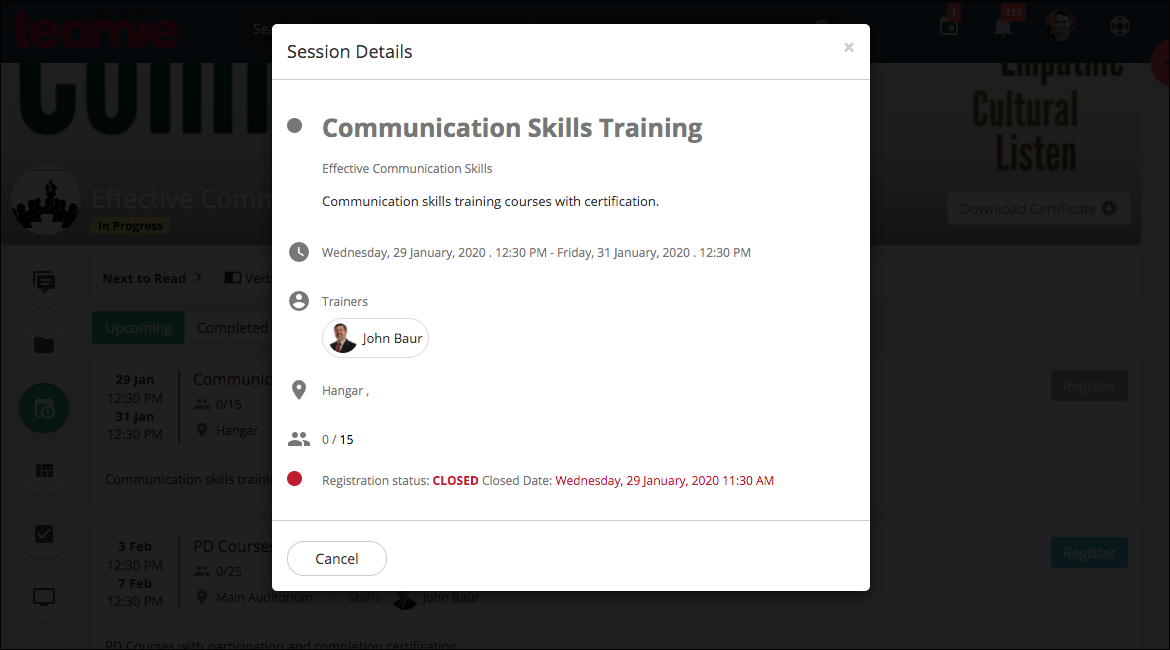 As a staff member of that classroom, you can view the member(s) who have registered for the respective sessions.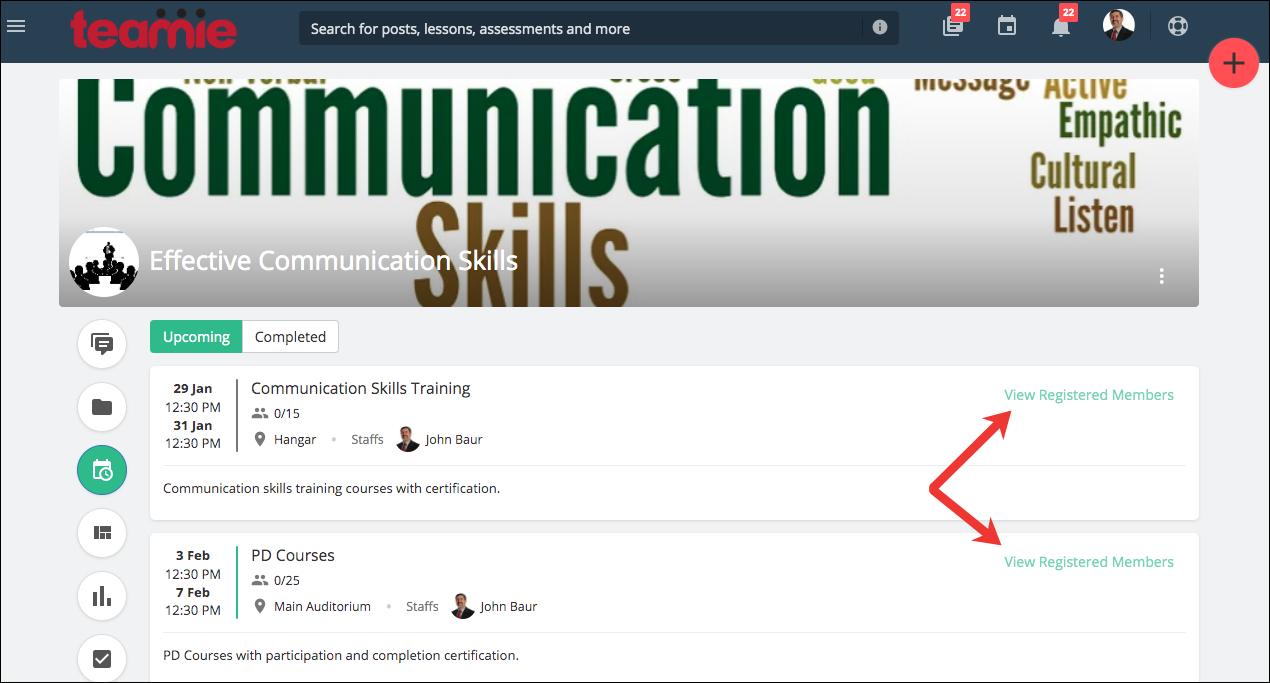 You can also export the registered member(s) list in the form of an excel sheet. The exported excel will have the following details:
View Password Option
We have added an option (eye icon) for users to view what password they have typed in. This will help users save time by actually viewing what they have typed and not guessing what they may have typed and avoid entering incorrect passwords on the login page or their edit profile page. We believe these small changes accumulate to make a better user experience as a whole!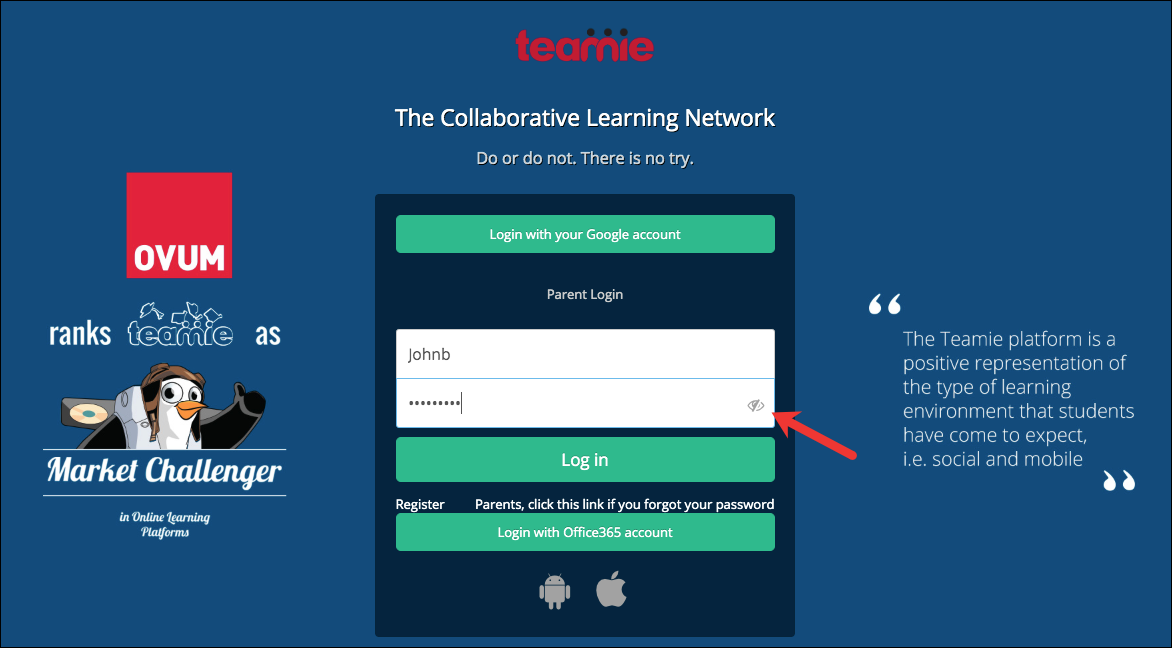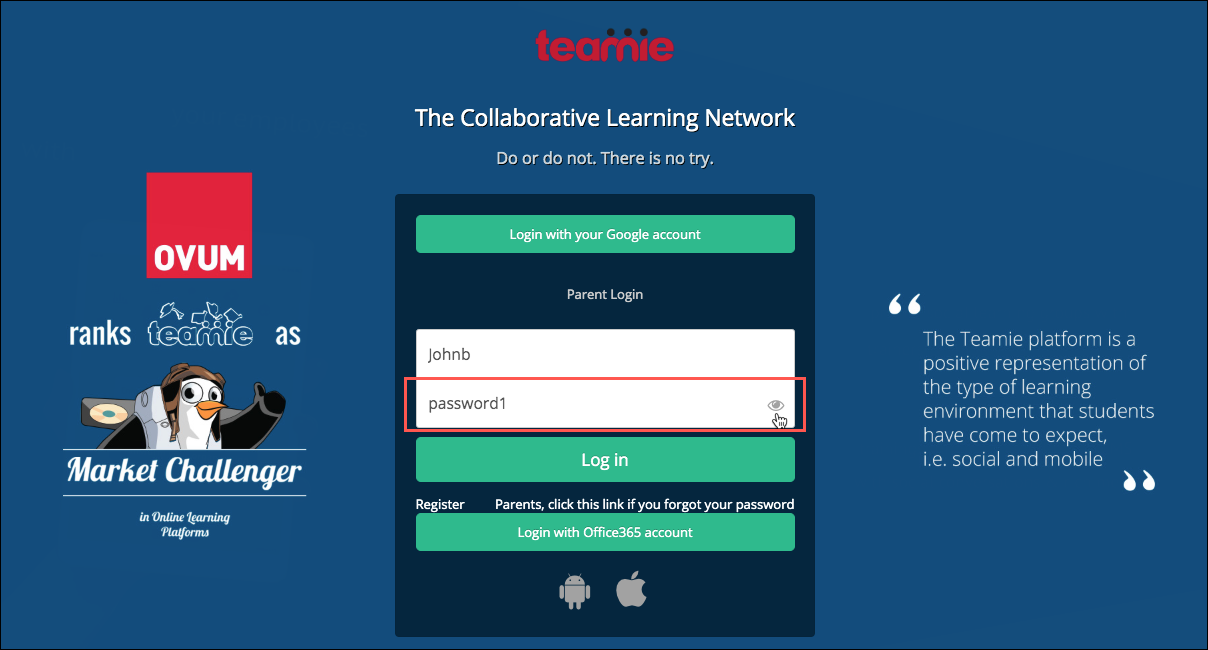 Time Spent Report Enhancements
We have made the following enhancements in the exported time spent reports for learners. As an admin, once you export the Time Spent Report from a learner's profile page, you will notice that the export shows how long the learner has spent on each of the classrooms, that they are part of, since they were added to the classroom. In addition, if classroom completion is enabled on the site, two new columns will be added to the report – Completion Status and Completion Date.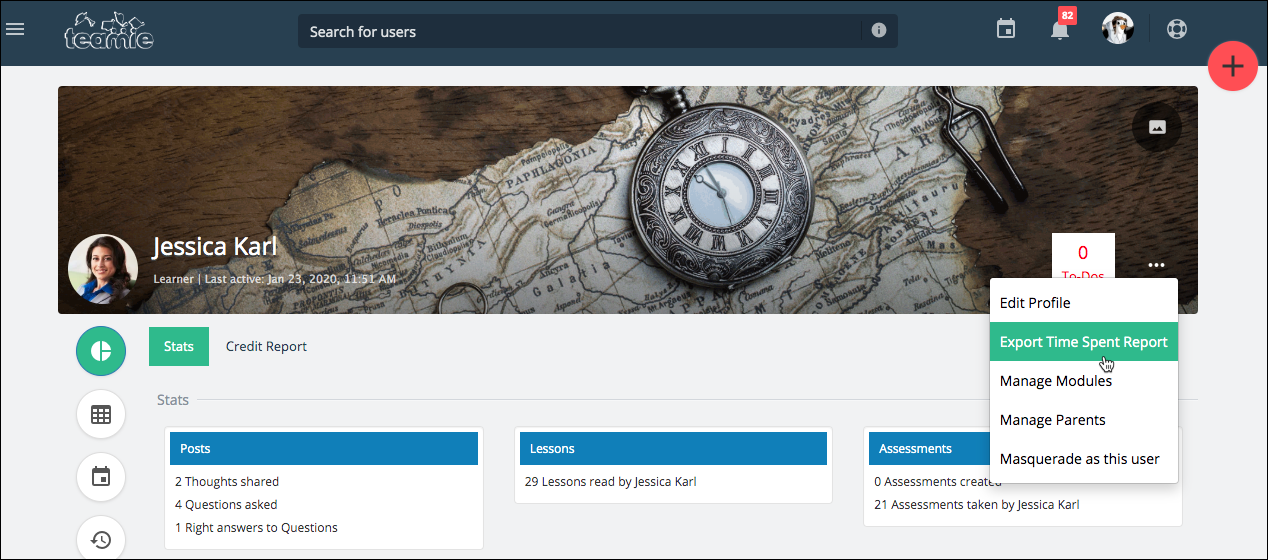 Default Classroom Gradebook Visibility Setting for Parent Role Users
If instructors / administrators are allowed to toggle classroom visibility for parents on the Teamie site, then the setting is currently enabled for all the newer classrooms.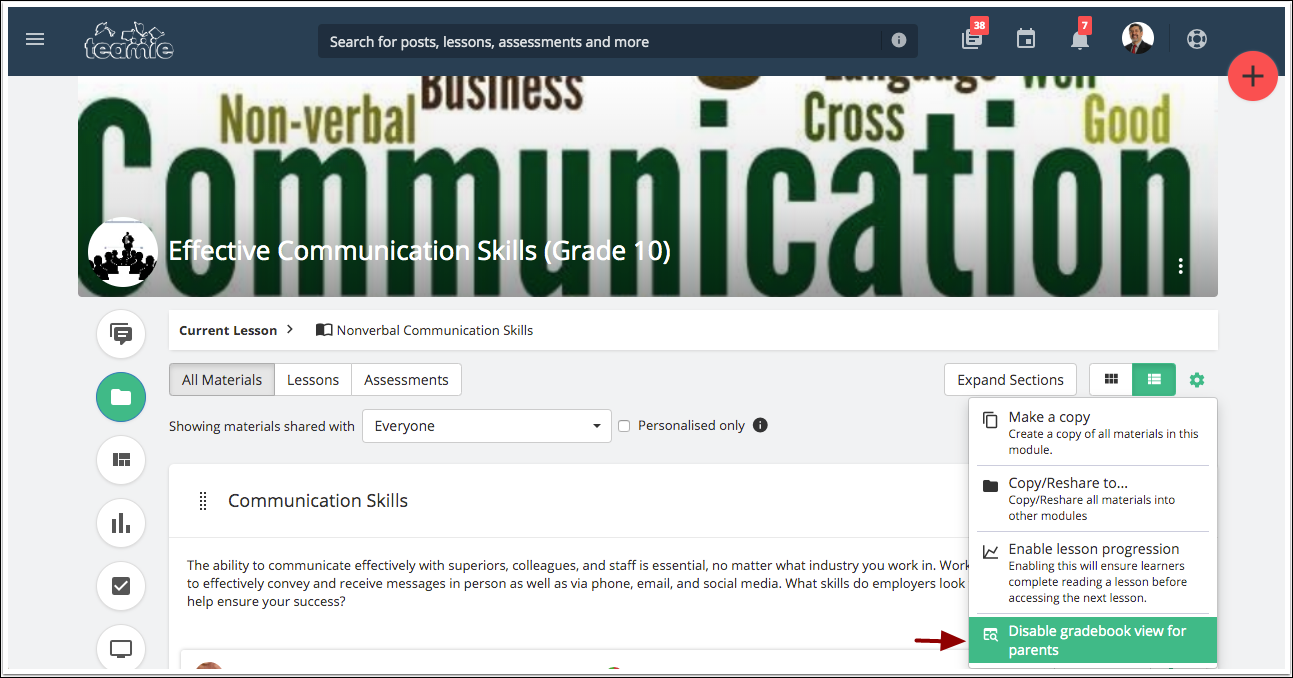 We have added a new sub-setting to set the default classroom access, if the classroom gradebook visibility toggle is allowed to be set for parents. This basically means, if instructors / administrators are allowed to toggle classroom visibility for parents, then the enabled / disabled setting for the newer classrooms can be now set as per your requirement. In case you wish to change the default classroom access for the gradebook view for parents, you need to write to us and we will make the change for you.
That's it for this update. See you soon with a fresh new update. Till then, stay healthy, stay collaborative. Also, a belated Happy Lunar New Year to everyone 🙂