Hi guys! It's been quite some time since our last release. But, we are back with our new update, Teamie Quartz (1.40). This update is filled with fresh new additions that would add an extra dimension to our platform. For starters, let's see what Teamie Quartz (1.40) holds for everyone:
Introduction of a virtual keyboard supporting various languages

Option to download and export your Teamie lessons

Prevention of simultaneous lesson page updates to avoid losing changes

SCORM enhancements

Online Quiz enhancements

Migration of Content security mode to Dash
Virtual Keyboard
In case you are using Teamie for different language courses or just want to add occasional content, in any language other than English, without breaking a sweat, then the new online keyboard is the one for you.
Although, currently Teamie does support unicode, which allows other language characters to be entered in it, but for this, users have to configure their system's keyboard each time they wish to type in other languages, which is not everyone's cup of tea! To resolve this and help users make the best out of our collaborative platform, we are introducing the virtual keyboard.
As the name suggests, virtual keyboard will function without the need of changing any configuration setting at the system level. A virtual keyboard option will be present in the editor while you are creating content on Teamie.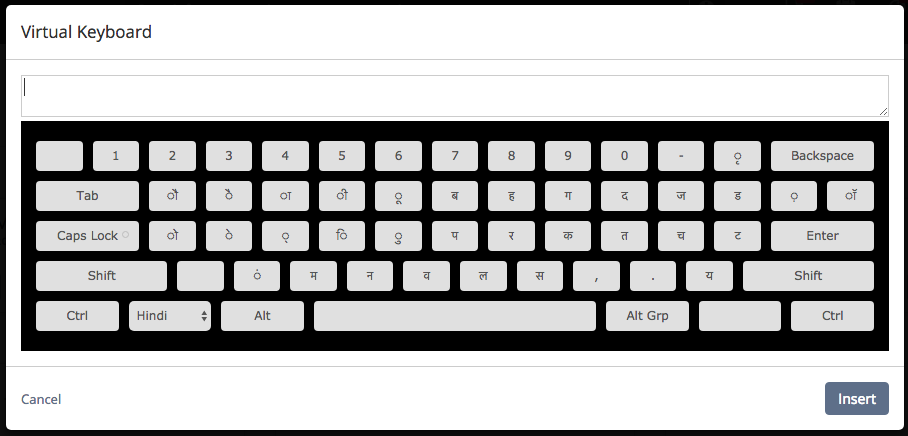 Currently, you will be able to use the virtual keyboard while:
Creating / editing a post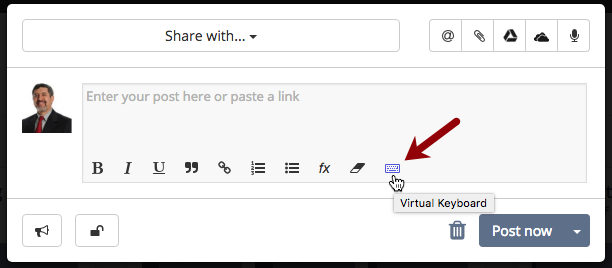 Commenting / replying on the newsfeed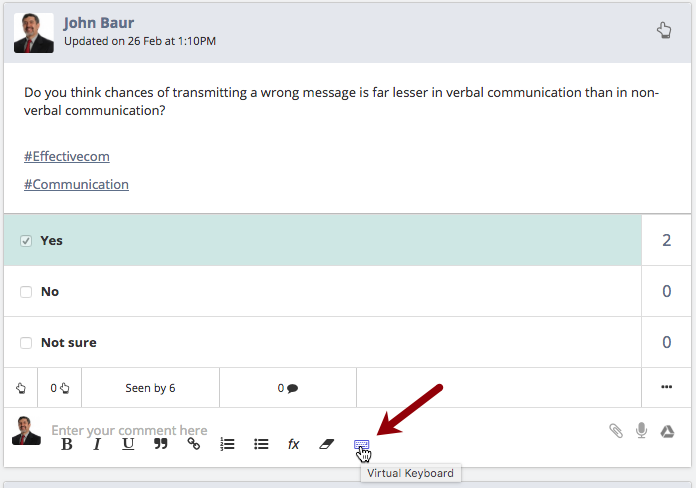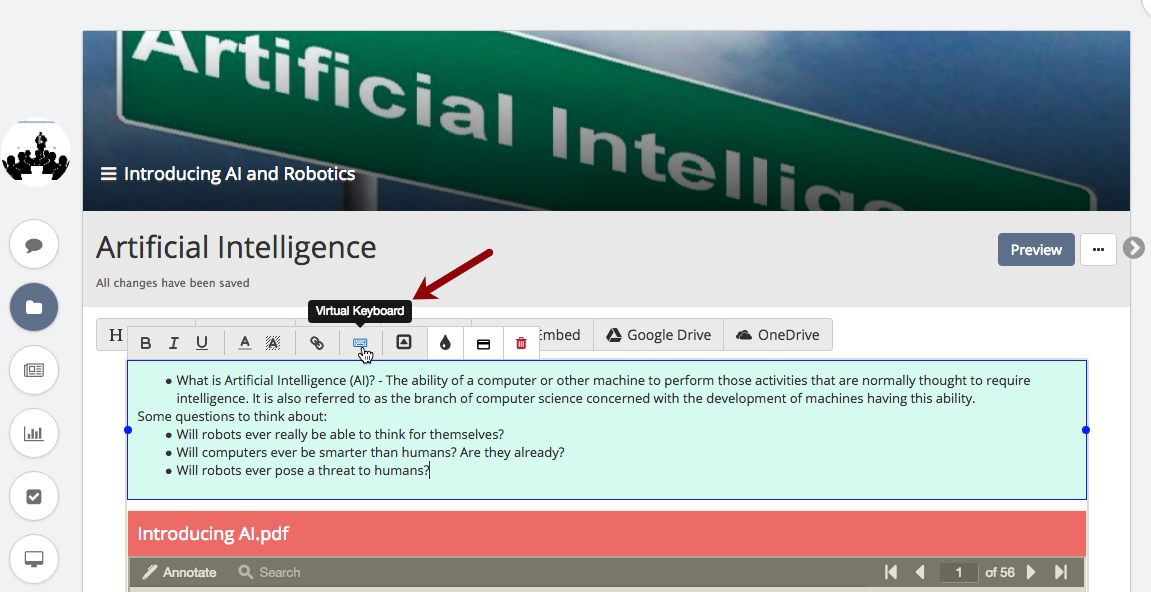 Editing Stories (if enabled on your Teamie site)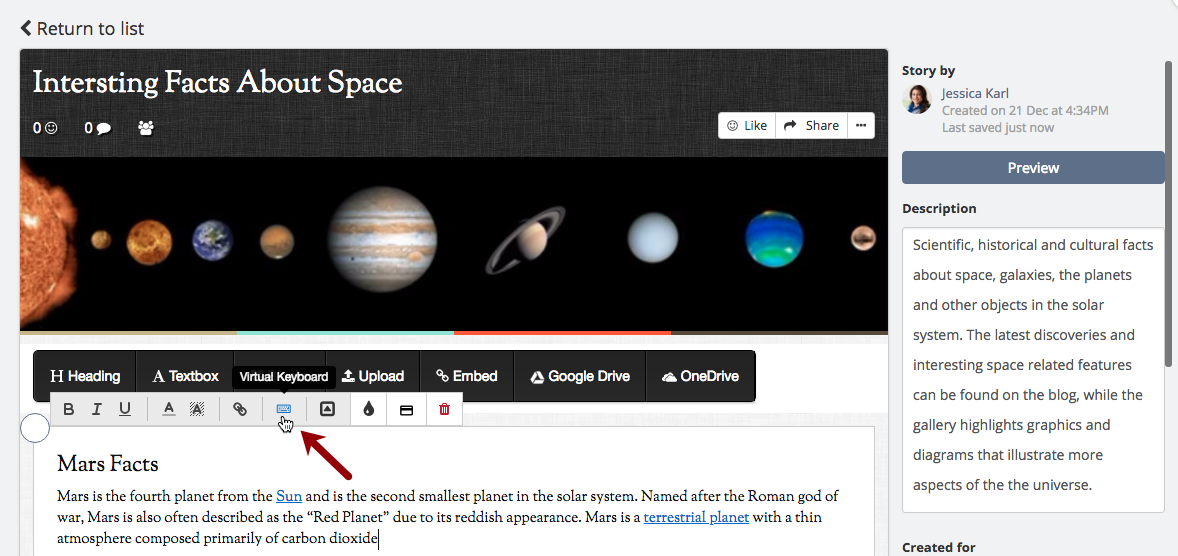 In future updates, we will be bringing the virtual keyboard to the assessments and submission views too 🙂
Once you click the virtual keyboard option on the text editor, you will have the option to choose from different languages, which have been enabled for you by your site administrator.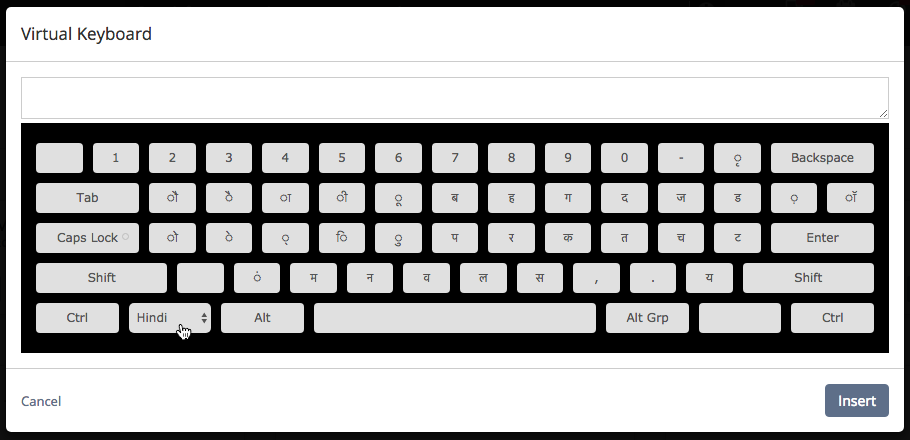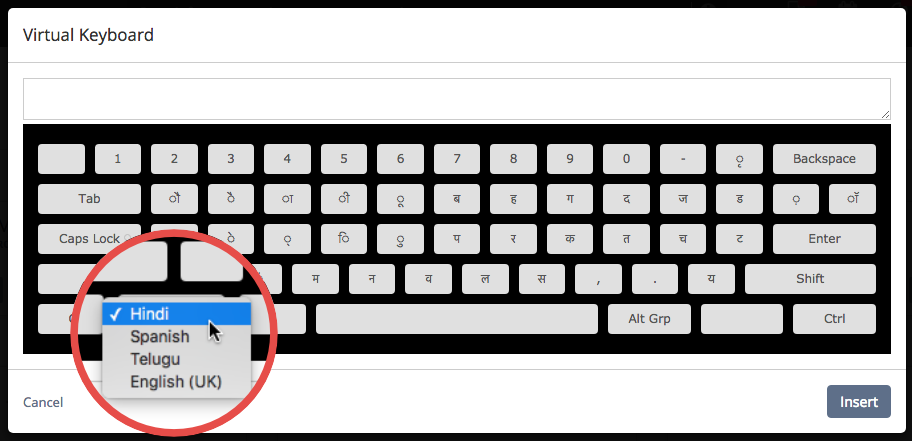 So, all you language savvy people out there, we hope this will be a great way for you to leverage Teamie even more effectively and collaboratively!
Downloading and Exporting your Lessons
A lesson is made up of a number of lesson pages. A lesson page contains content such as links, videos, audios, documents (word, PDF, etc.), and the instructor can also embed content of other external sites, such as YouTube. Instructors invest their time in creating a lesson with a variety of content in its lesson pages and would want to take their content off the platform in order to print it or just view it independently when they are not on the Teamie platform.
We also approve of these suggestions of enabling instructors to download and export their lessons out of Teamie as it might be a convenience for some and a necessity for others. Therefore, we are now allowing instructors to download and export their lessons from Dash.
As an instructor, you can download the lesson created by you by first clicking the lesson gear icon either from its expanded view or from its list / card view and then selecting the Download option.

Once the export process is completed, a zip file for the lesson will be downloaded for you to access your lesson outside of Teamie.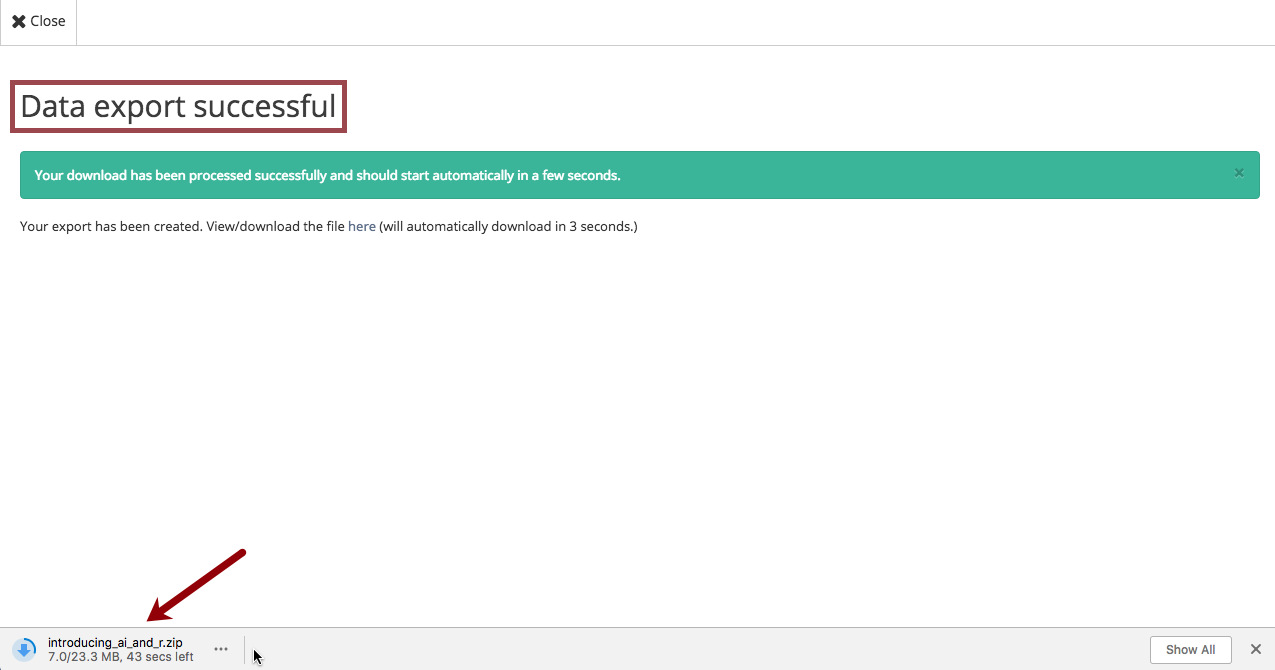 The zip file will have the index.html file as the main file, which you can open to view the lesson description and its table of contents with clickable lesson page links.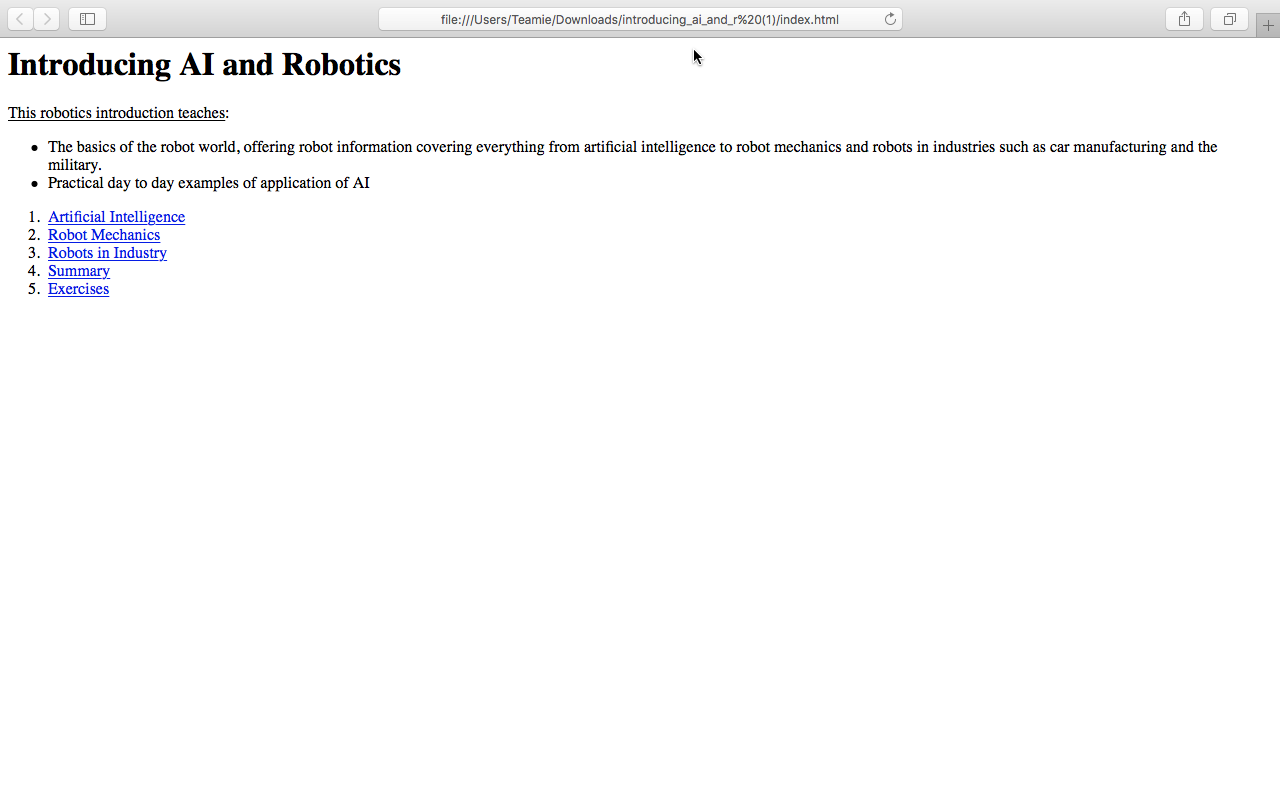 Each page will have a HTML file for itself and all the items listed linearly as per the original lesson. Each item will have the corresponding title, media (if any), and the description. Images, videos (including the embedded videos), and audio will be shown inline. Also, documents uploaded in a lesson page will be linked to the attached file. In order to keep the look and feel of the exported lesson, as close as possible to the original lesson, the items will also be styled with themes as set on Teamie.
Note: Embedded content will require internet access to work.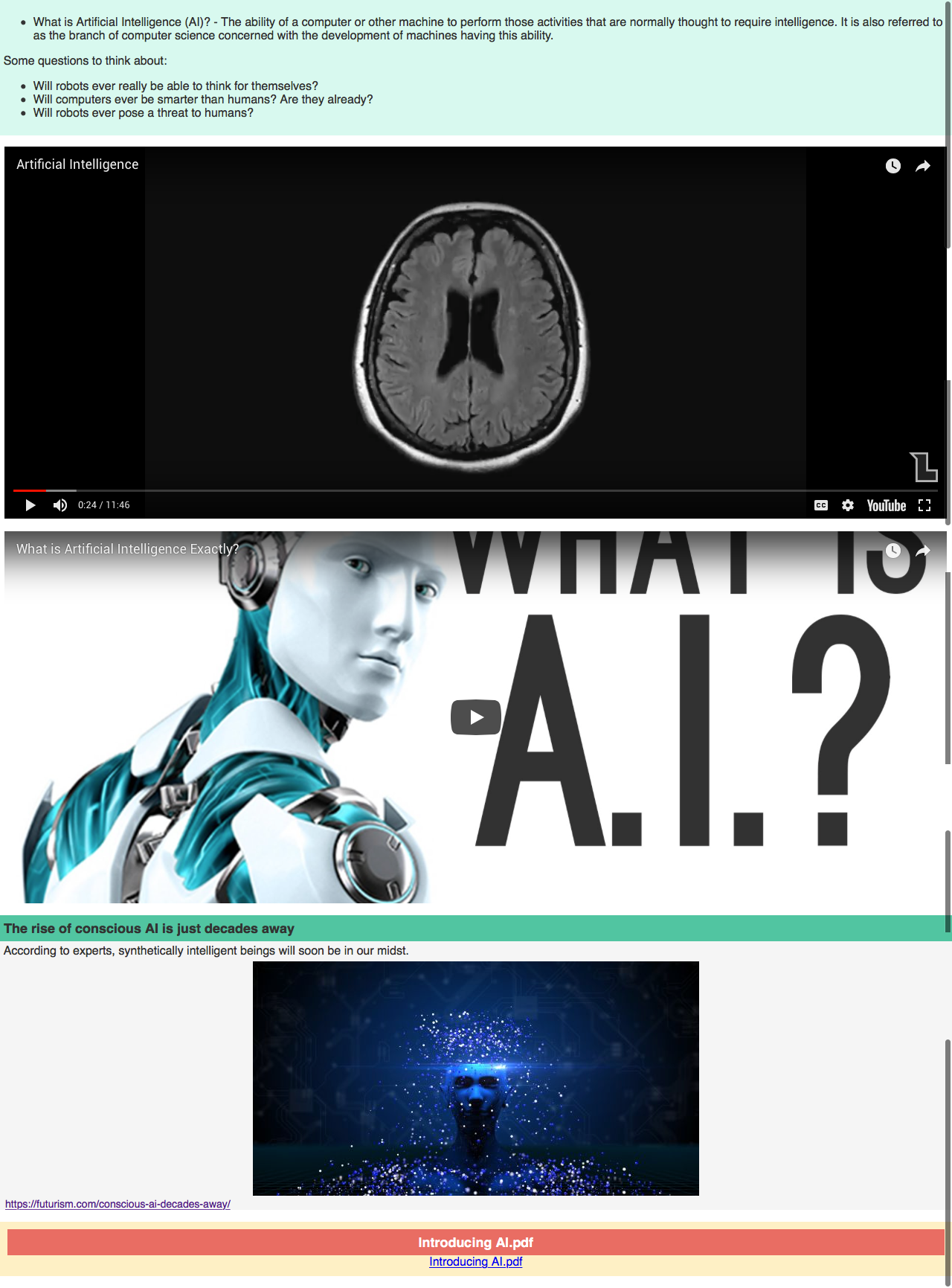 Exported lesson page
Preventing Simultaneous Lesson Page Edits
Currently, when more than one user tries to edit a lesson page simultaneously, the auto-save feature works only for a single user and the changes made by other users are not saved and thus they end up losing all the changes they have made. This can be counterproductive. So, we have worked on managing this scenario in a much efficient manner.
Now, when a user is editing a lesson page, all the other users who try to add content to that lesson page simultaneously will be shown a prompt to refresh the page to continue editing it. Once they refresh the page, they will be able to see the new changes made by the other user. This way no changes made by any user will be lost due to simultaneous editing of a lesson page.
A lesson page being edited simultaneously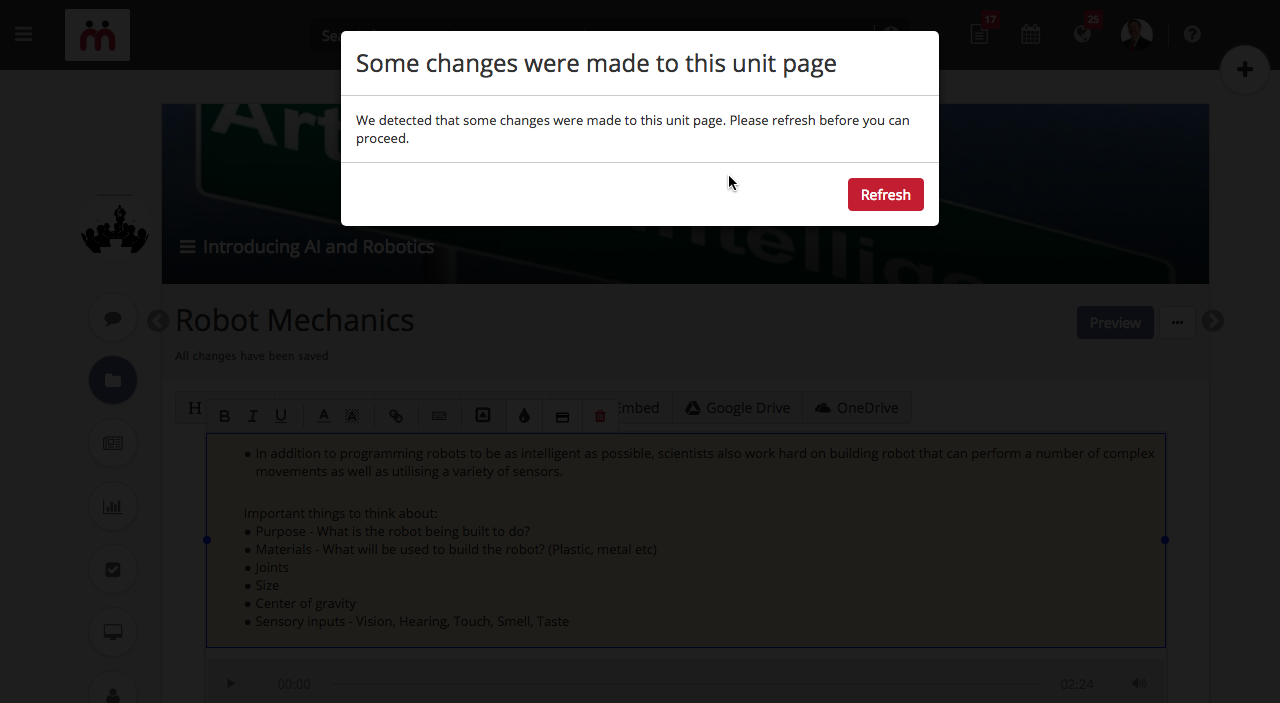 Prompt to refresh the page to see the changes made by other user(s)
SCORM Enhancements
SCORM integration has been a key for many of our users to migrate their learning content to Teamie quickly and make the best of both worlds (Teamie and SCORM). To continue this seamless integration, we have made a couple of handy enhancements to how we handle SCORM interaction on Teamie.
SCORM content completion entries in Activity Stream
Activity stream helps instructors and learners track all the activities done by the classroom members in a particular Teamie classroom.
Now, both instructors and learners will be able to track when a SCORM content is started and finished by a learner.
Note: Instructors can see the start and completed entries of all the learners of a classroom, whereas learners can only see their entries.


SCORM engine upgrade & CDN support
SCORM Engine now supports delivery of SCORM content through Amazon S3 and CloudFront. Using a CDN allows us to put high bandwidth web assets closer to the learner in order to reduce the time it takes for learners to download and view courses. (In case you are interested, checkout this link to know more about the use of CDNs in delivering SCORM content.)
Therefore, we decided to update our setup for supporting this change and go hand in hand with the present as well as be a future-ready platform. Hope, you like our dedication 🙂
Write to us at support@theteamie.com in case you wish to pat our backs or give us any valuable suggestions!
Minor Enhancements
Following are some minor enhancements that will take effect after Teamie Quartz (1.40) update:
Online Quiz Enhancements
As an instructor, now you can preview the quiz directly from the list / card view on the Materials page.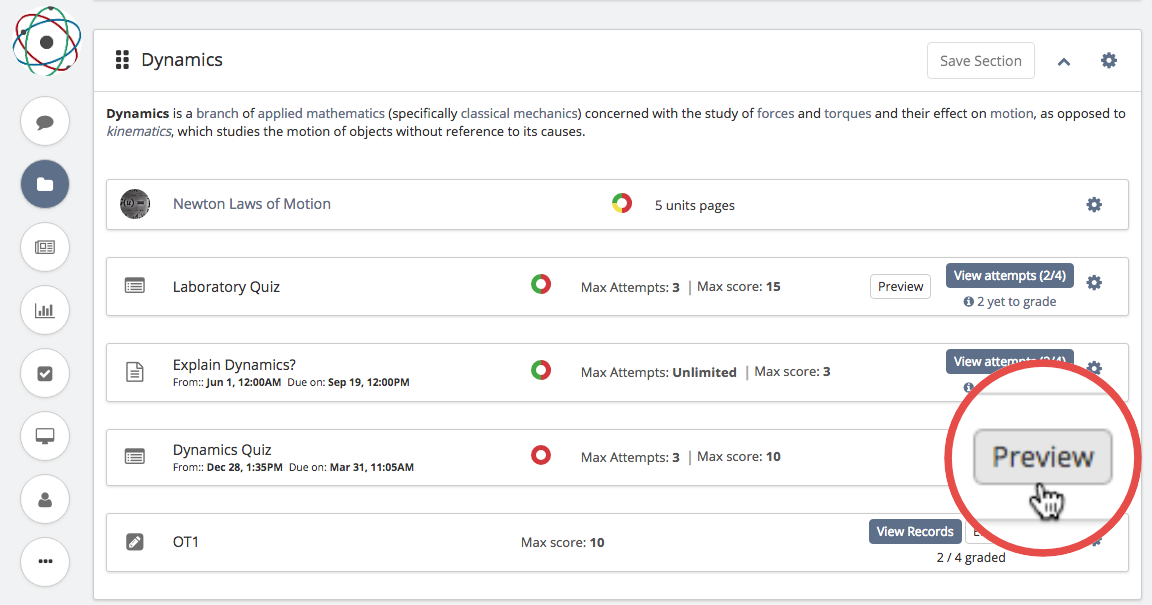 List view

Card view
Clicking on the Preview button will let the instructor preview the quiz as a learner.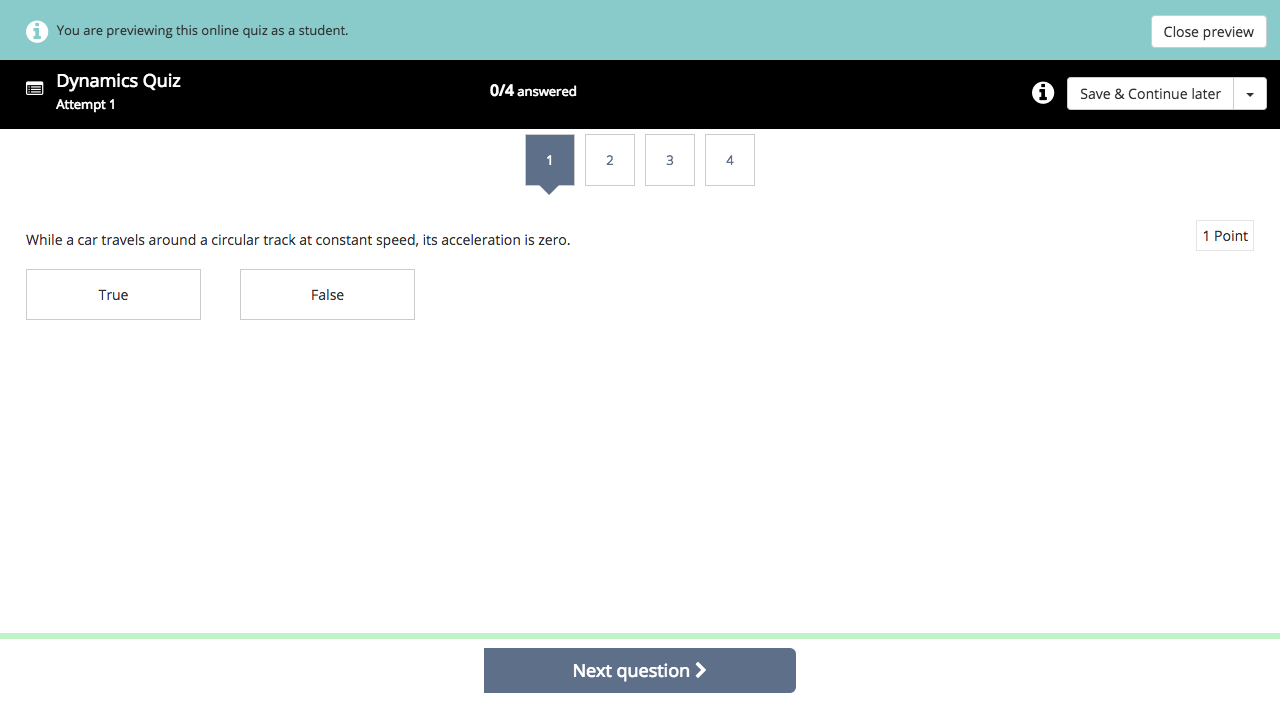 Instructor previewing a quiz as a learner
Also, to give the Materials page a more slick and consistent look, we are moving the Publish / Draft and Delete options from the material view to inside the setting gear icon.
Note: The Publish / Draft option for online quiz are not yet included in the gear icon settings.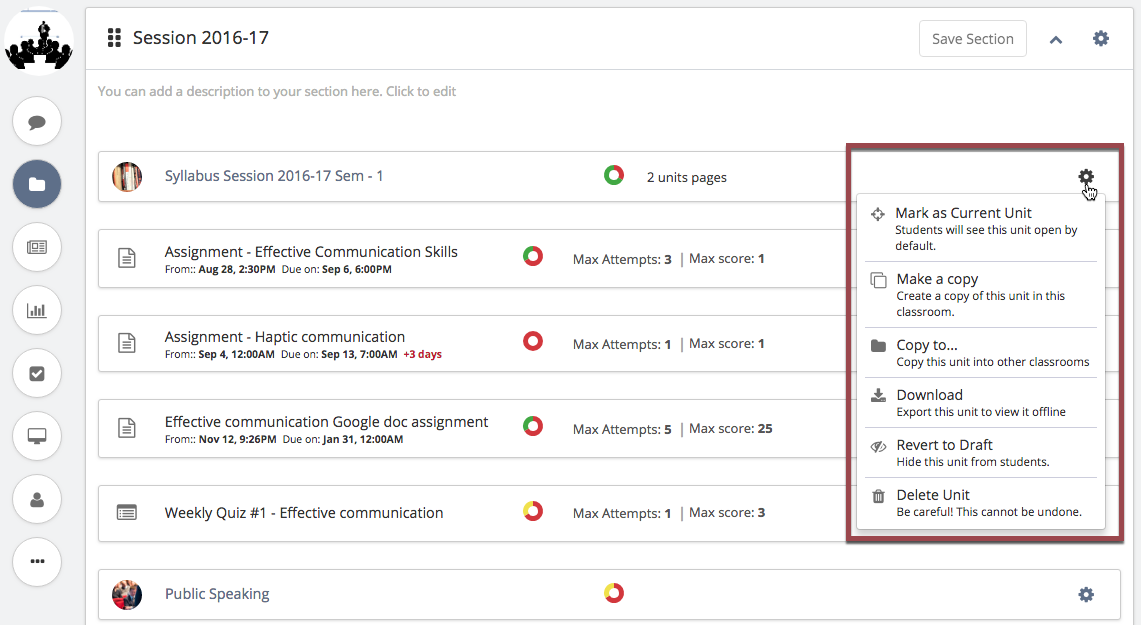 Migrating Content Security Mode to Dash
Content Security Mode is an optional feature that, when enabled, prevents users from downloading content (documents) from the platform. This feature already prevents downloading content from the newsfeed, lessons, and stories. From this release onwards, it will also remove any download links for downloading any content uploaded to assignments in Teamie.

Before Teamie Quartz (1.40)

After Teamie Quartz (1.40)
That's it for this update. We hope you like it! Let us know your thoughts on this update or collaborative learning in general 🙂