Hi everyone! Teamie Mint (1.36) is here and it brings a major change in how learning resources will be shared across the platform. With this update, we take the first concrete step towards introducing Personalised learning on Teamie. We have been building this feature as a competitive differentiator and its first stage encompasses the lesson sharing at individual and team level. Before moving forward, let's introduce the features of this update:
Personalised learning: Multiple teams creation in a classroom. Also, share lessons on a granular level with individuals and teams.

Create calendar events in Dash

Revamped learners' gradebook
Now, let's explore the aforementioned topics.
Personalised Learning
We realised the growing needs of instructors to impart learning on a granular level to individuals and teams at a pace based on their abilities and interests. Teamie will now facilitate pedagogy, curriculum, and learning environments to meet the individual learner's needs. This release will see the addition of the teams and teamsets framework along with the ability to share lessons with individuals or teams.
Teamsets and Teams
With this update, we endeavour to lay more emphasis on facilitating teamwork, and hence we came up with the concept of 'teams' and 'teamsets' in Teamie (rhymes nicely, eh?). Teams basically is grouping of any number of learners in a classroom, whereas teamsets are the collection of teams in a classroom. As an instructor, you will now be able to create different teams and group them in the form of teamsets. Teams will have non-repeating sets of learners for a given teamset. The hierarchy is as follows: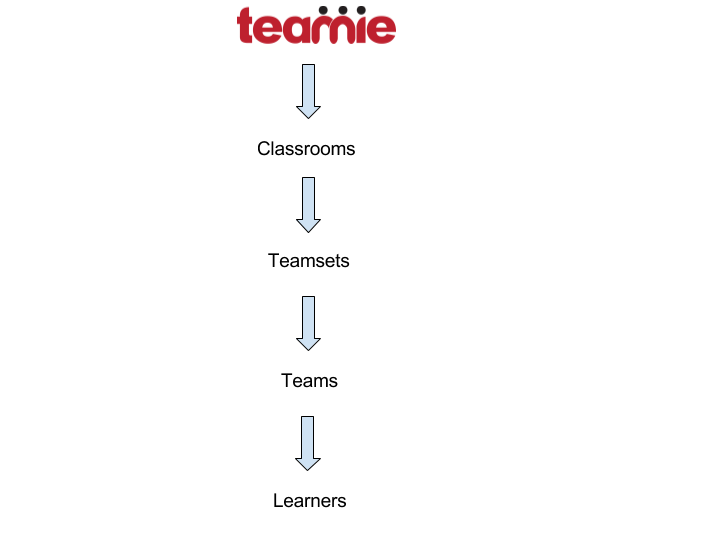 A new classroom tab is introduced to house the teams structure where you will find all the teamsets and teams that are part of the classroom.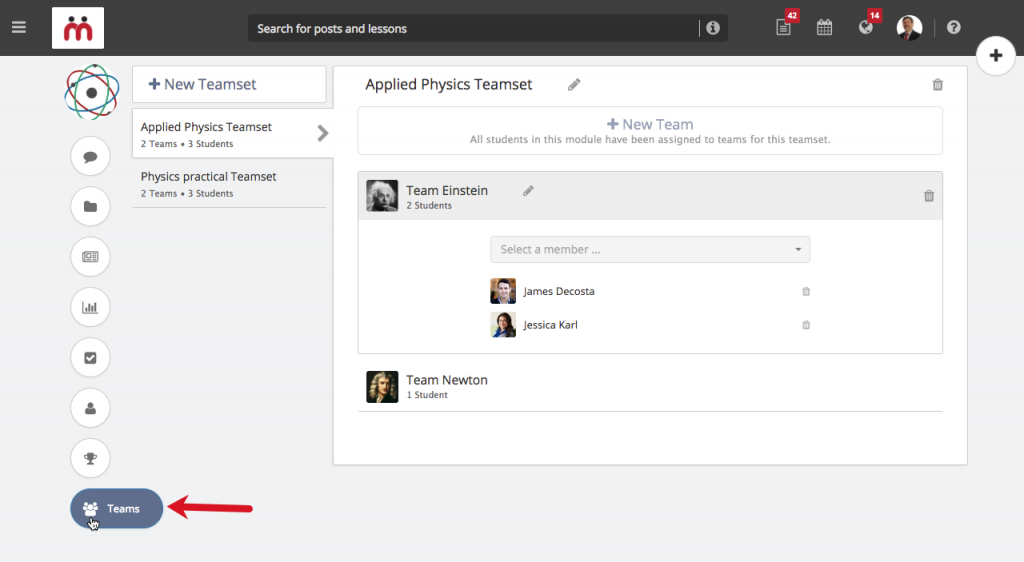 You can create teamsets from the '+ New Teamset' button.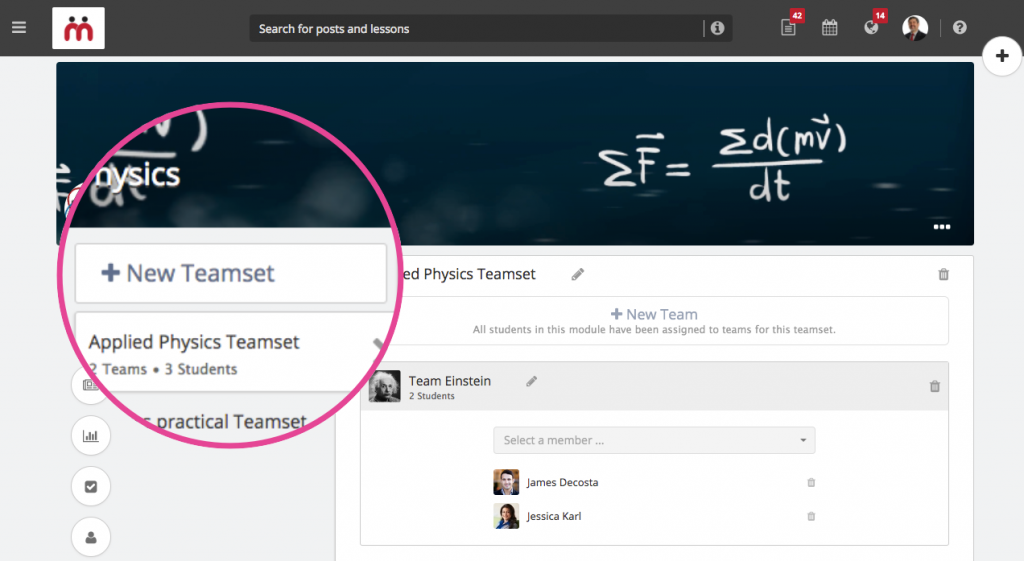 Once a teamset is created, you can add new teams to it.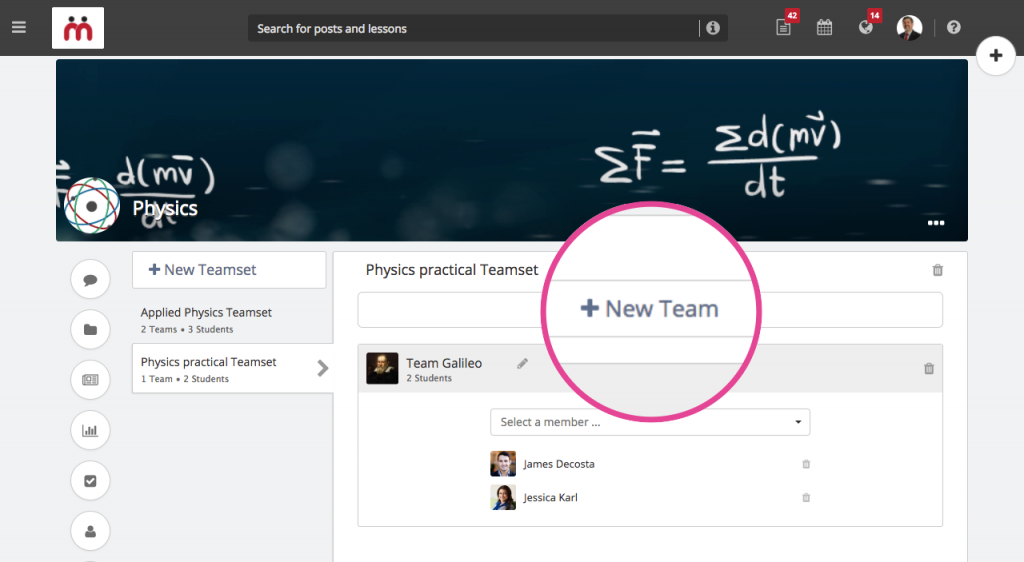 Learners can be added to respective teams very quickly by typing their name and adding from the matching suggestions or directly from the drop-down list. But, be mindful that one learner cannot be included in different teams within the same teamset.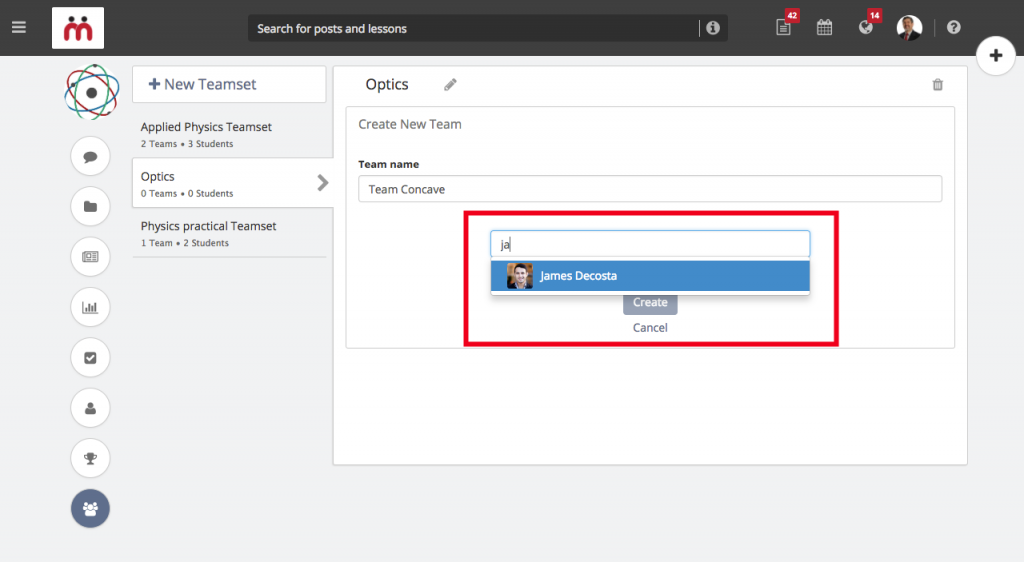 Once created, you can edit the teamset name, team name and team picture inline. You can also delete teams from a teamset, if required.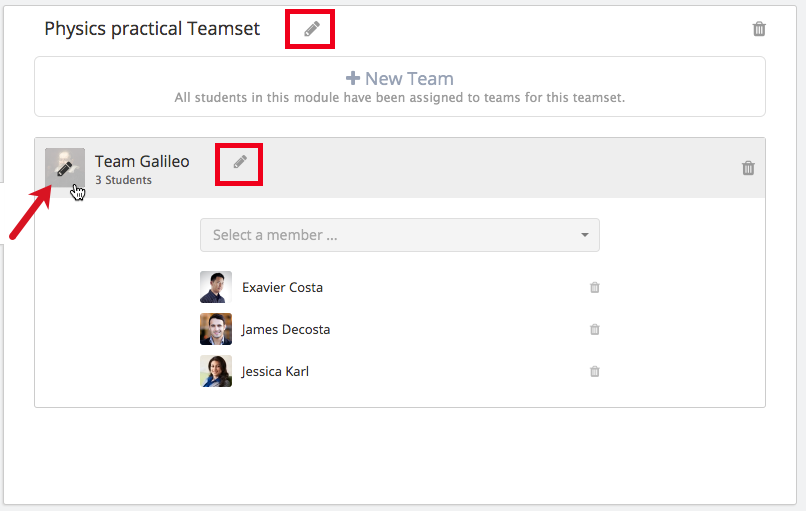 Granular Lesson Sharing
Lessons are the compilation of learning resources which are created by instructors in order to impart knowledge to learners. Undoubtedly, instructors do their best to make learners understand the concept with utmost clarity. But, each learner is different and so is his / her pace and needs to grasp a learning concept.
So, here the concept of personalised learning will make the learning even more effective for each individual. This approach is tailored to learning preferences and the specific interests of different learners. The intent behind this approach is to address the distinct learning needs, interests and aspirations of individual learners.
Similar to how you share lessons with classrooms, you would be able to share lessons with teams and individual learners.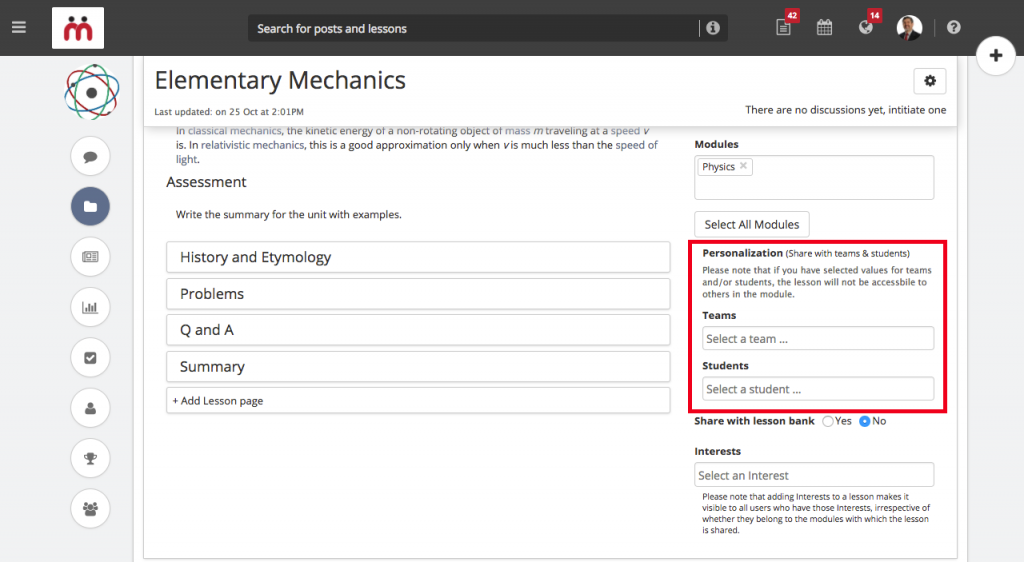 So, in short, you can now share lessons with classrooms, teams and individuals altogether while creating or editing a lesson. Yes, we know! It's a dream come true for a lot of Teamie users, especially instructors 🙂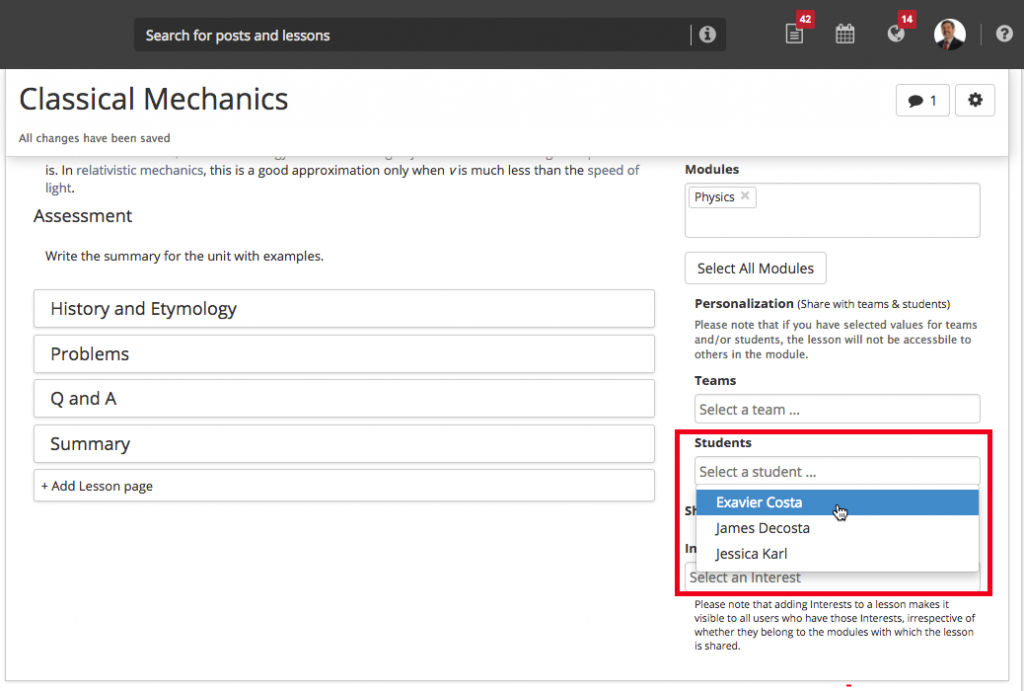 Lesson shared with individuals
And this is just the tip of the iceberg! In the upcoming releases, we are planning to expand the purview of Personalised Learning to posts and assessments. So, stay tuned to know more about our foray in the field of personalised learning. We are planning to make this Christmas and New Year extra special for you 🙂
Note: Personalised Learning is an optional feature. As an administrator, you can enable this on your Teamie site from the Manage Optional Features page. Click here to know more.
Create calendar events in Dash
This has been a rather awaited migration to Dash. Better late than never. So, here it is! You can now create calendar events for your classrooms in Dash 🙂 As an instructor, now you can a add calendar event to one or more classrooms (yes! Calendar events will be shared across multiple classrooms in one go :))
You can head to your Calendar page to add a new calendar event or add it from Calendar in the navigation bar.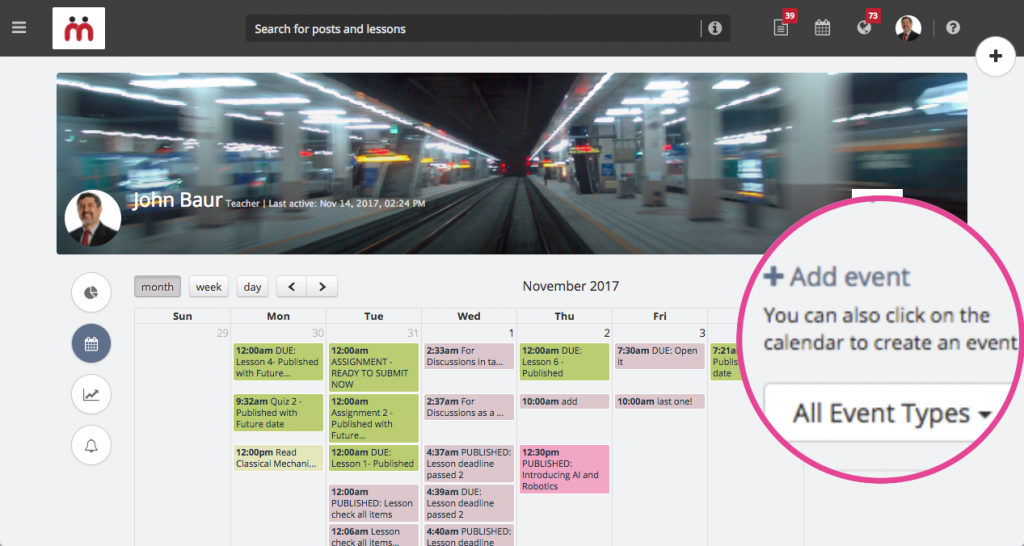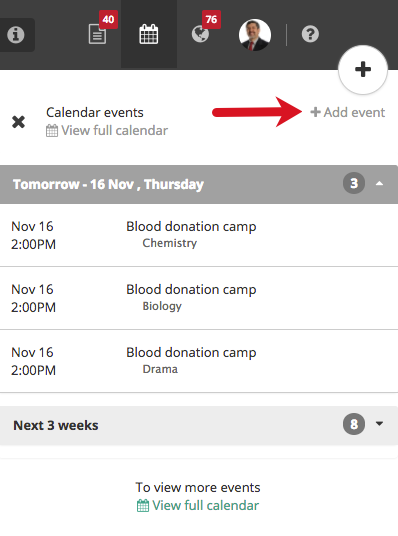 Just add the event title, 'from' and 'due' date and the classroom(s) you wish to add it to. Drop in some additional description, if required.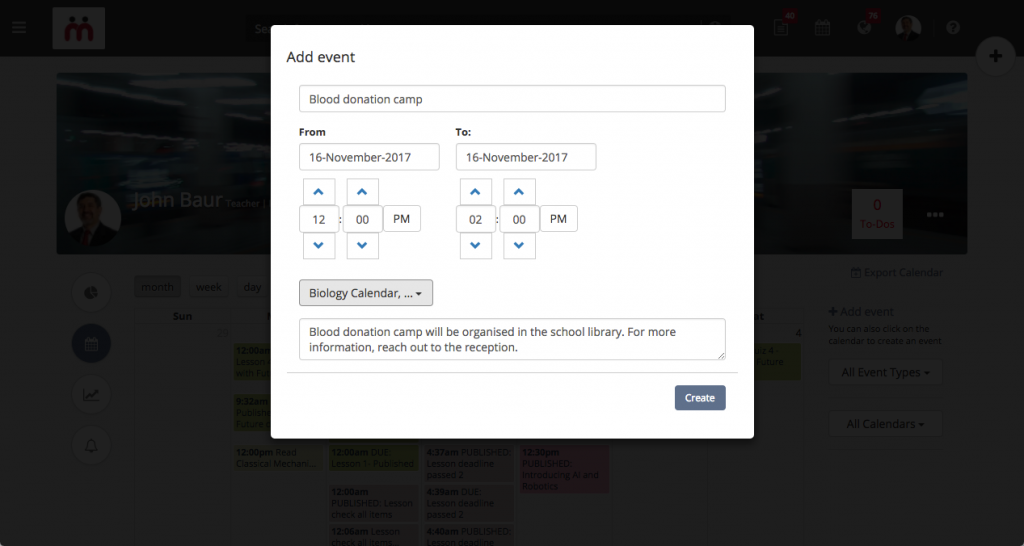 Once the event is created, it will be visible in your calendar. You can click on it to edit any field (except the classroom calendar field) as per requirement.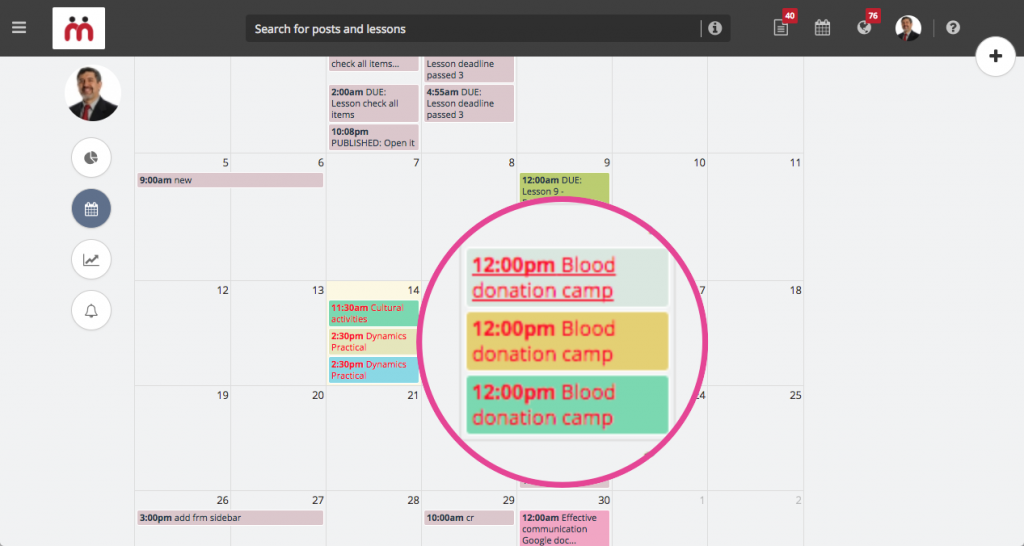 These events will reflect in learners calendar and To-Dos accordingly. Learners can click the event to view its details.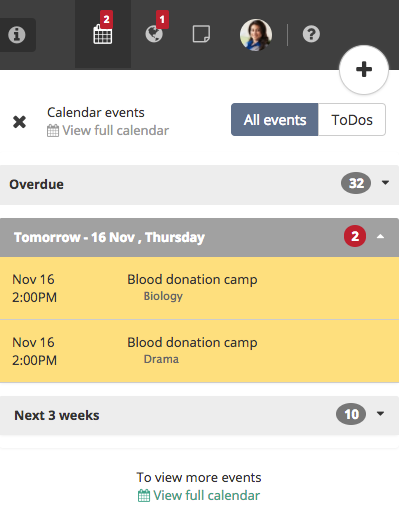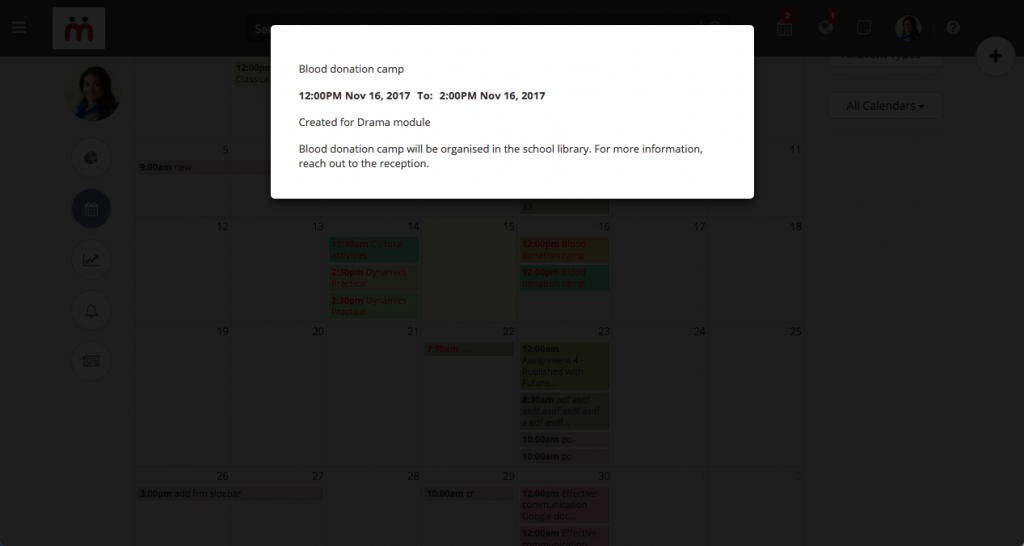 Minor Enhancement
Learners' Gradebook Revamp
In our last web update, Teamie Lavender (1.35), we introduced offline test creation from the gradebook and some other useful changes in instructors' gradebook. This time we focused on the learners' gradebook.
Now, learners will be able to filter assessment quickly on the basis of 'Sections' or 'Grading Components'. You can also filter assessments by their types (quiz, assignment, offline test) and weightage (Weighted or Non-weighted).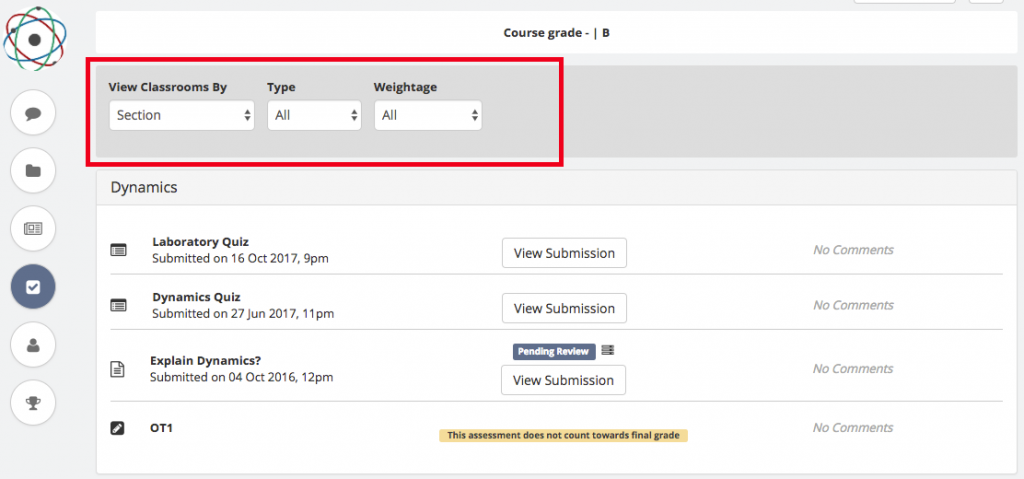 Learners can navigate to their assignment submissions from the gradebook itself. Also, learners will be able to quickly view the last feedback (comment) given for an assessment. This will help them gain an overview of their performance in a much swift and detailed manner.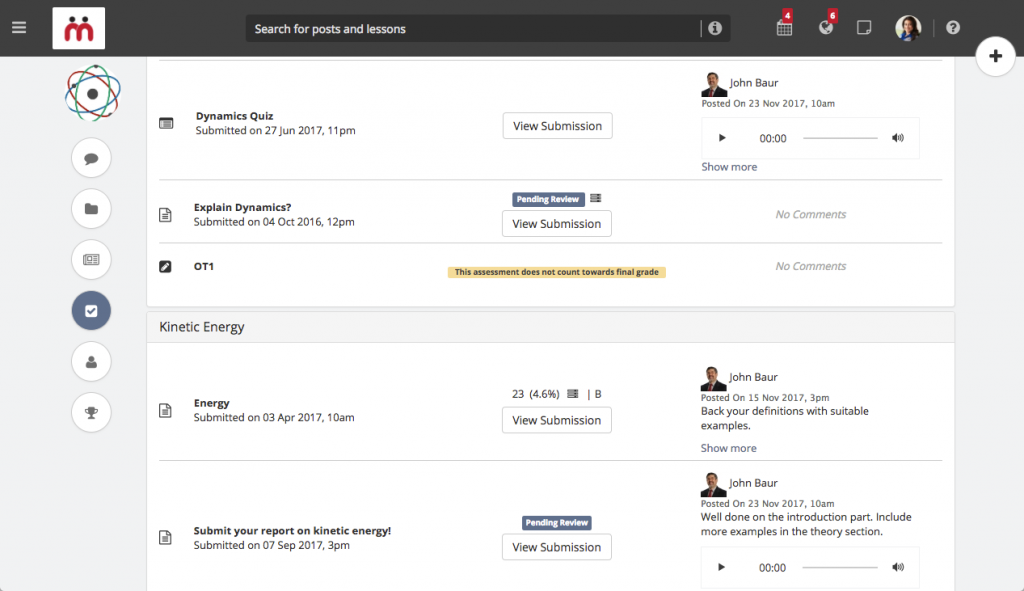 So, we hope that you like what you are getting in Teamie Mint (1.36). You can pat our backs or send in your queries at support@theteamie.com 🙂