Hey Teamie app users! A happy new year 2018 to you guys, hope you are having a good start to the year. To brighten up your year even more, we are here with a new update, Teamie App Update (Android: 3.6 / iOS: 3.3.3)!
This app update will bring a couple of exciting and much awaited additions to both the Teamie Android app and the Teamie iOS app:
Users can now create questions with poll quickly from the Teamie apps

Learners can mark their tasks as done from the apps itself
So, what are you waiting for? Quickly update to the latest version of the Teamie apps and start using these awesome features! Oh, wait! You want to know more? Sure, let's expand on the update then.
Creating questions with poll from the Teamie apps
As most of you would already know from the Teamie web interface that you can change a question to become a poll, which, in turn, provides options for users to vote. Well, good news for you guys is that creating a poll feature can now be leveraged from the Teamie apps as well. We believe this would prove to be the icing on the cake for our apps' already comprehensive newsfeed structure.
As a Teamie app user, you would now see an option to create a poll while creating a question.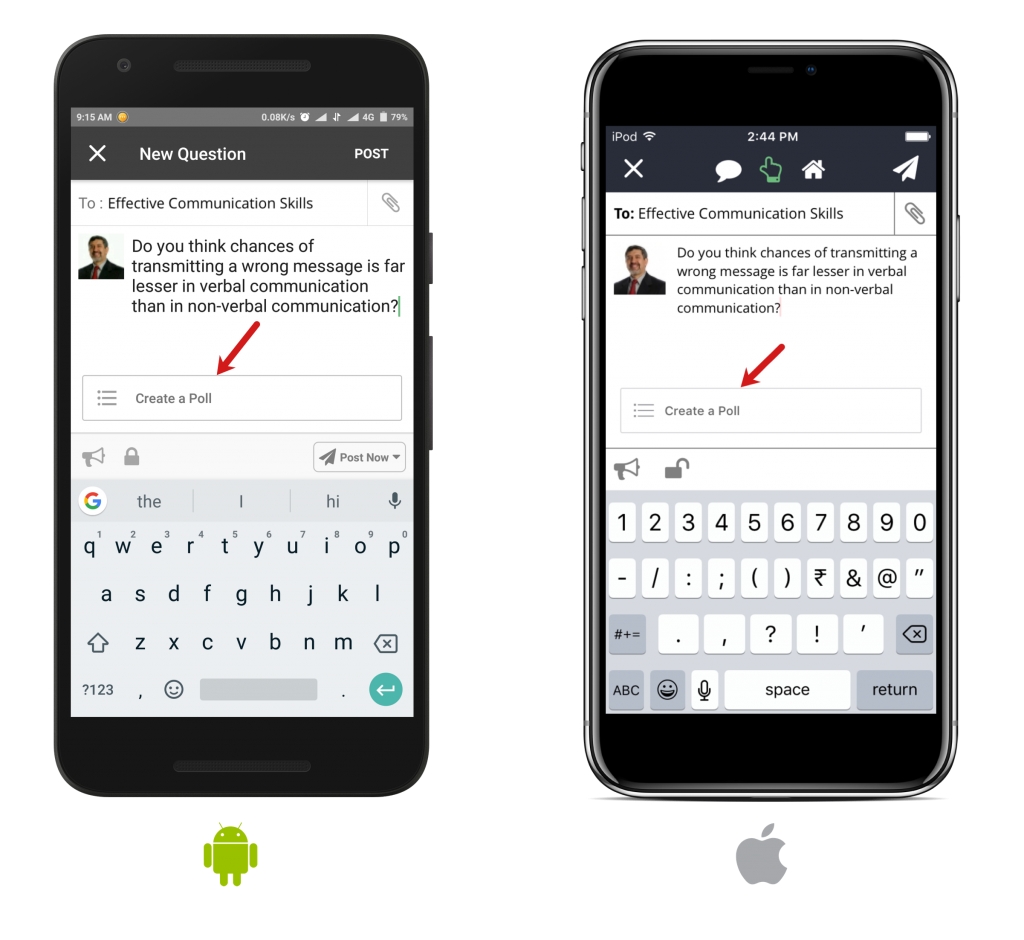 Creating a poll is pretty easy and time-saving. You just need to type the options for the poll and tap the plus icon or your keyboard's enter/return key, in case you are a keyboard person!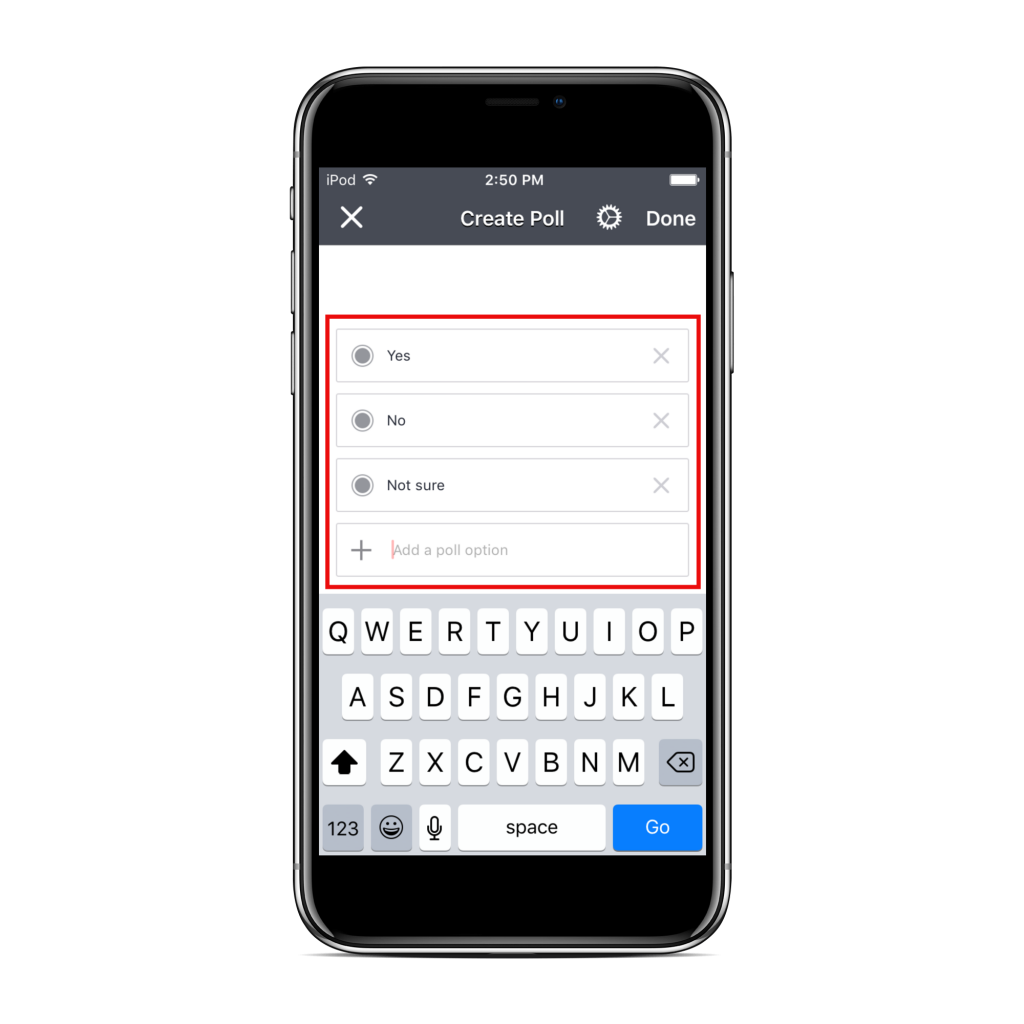 You can also create a poll in which multiple options can be selected by a user. A nifty toggle is available for this on the poll creation page itself.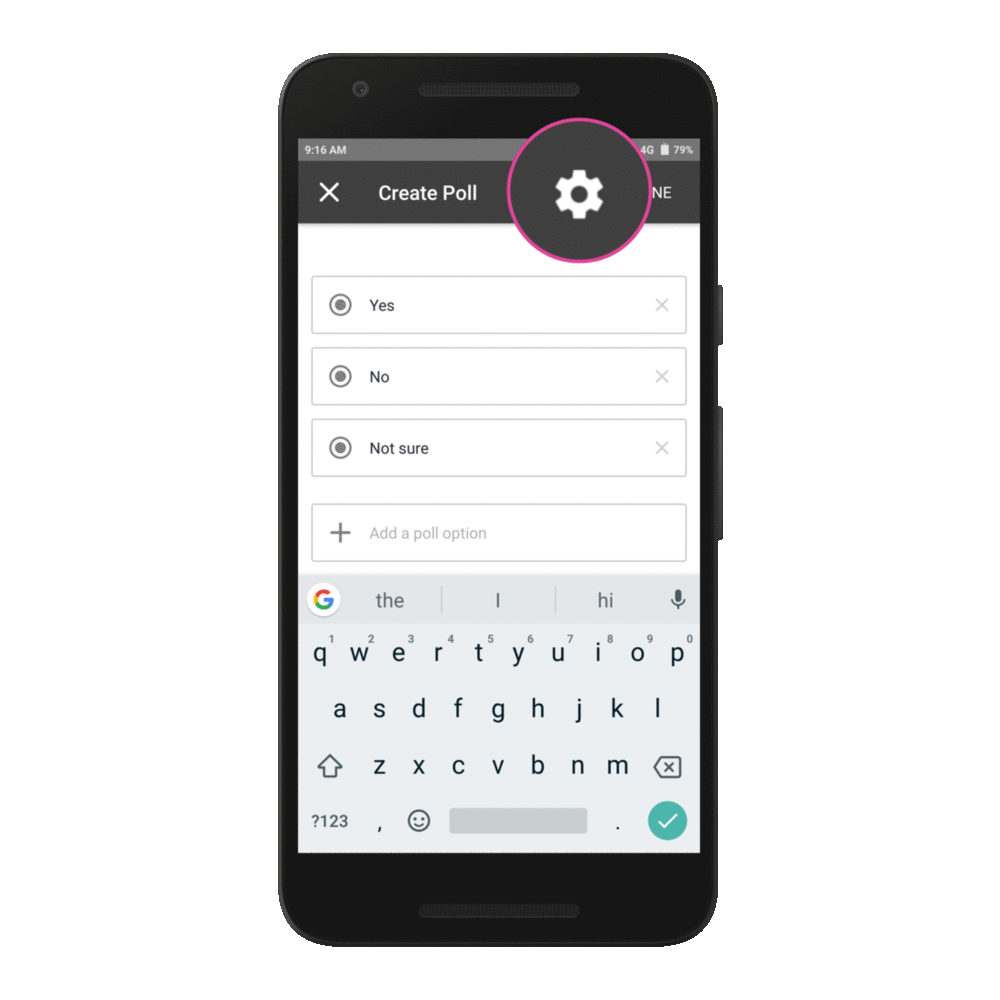 Once you are done with the poll creation, it will get attached to the question post for you to share.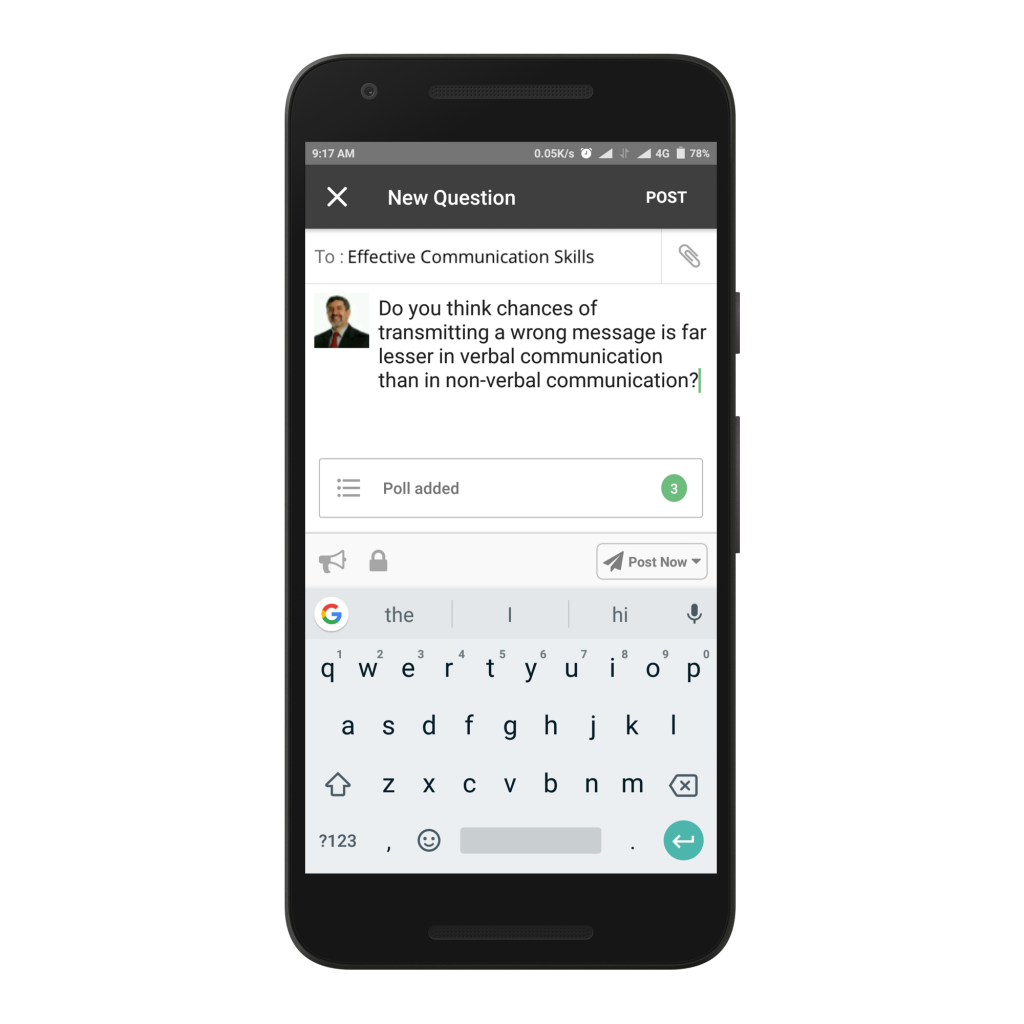 On sharing the post, users will be able to participate in the poll. In case you forgot, Teamie apps already have the functionality of taking polls, so you will be all set with your polling 🙂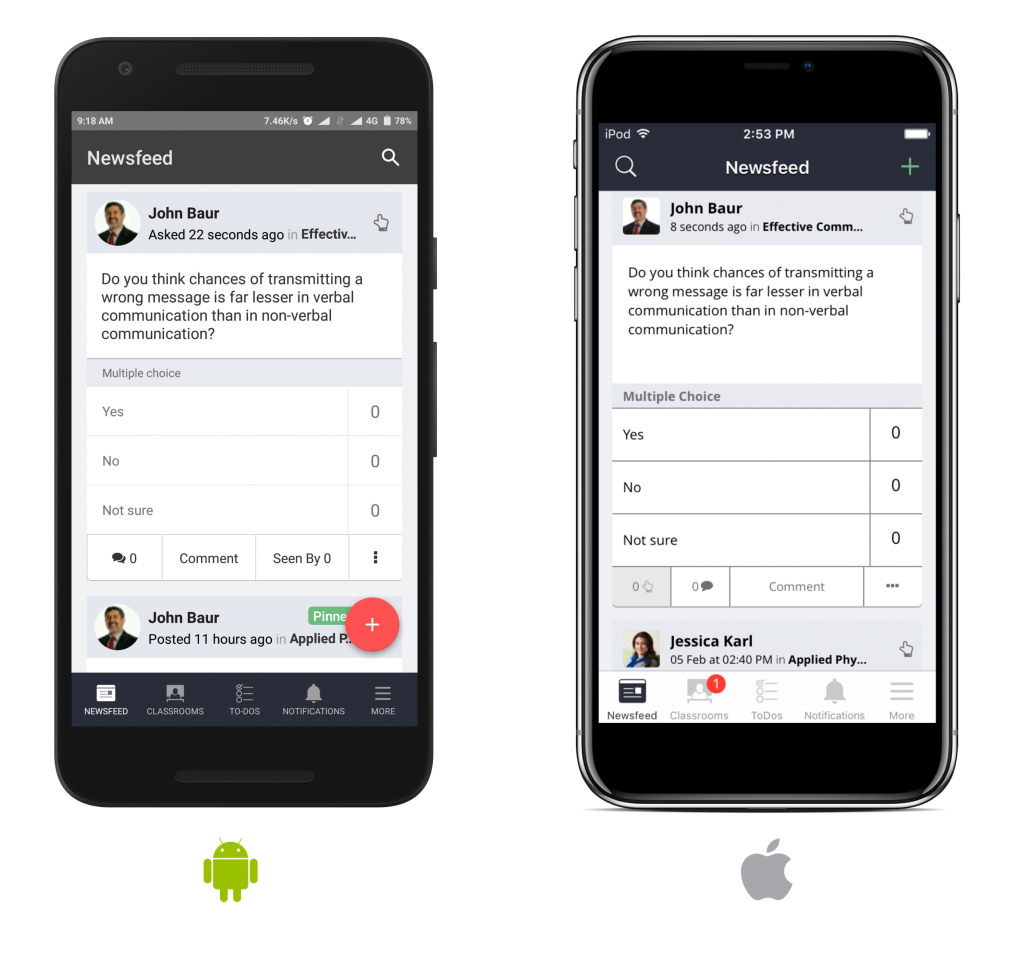 Mark as Done for Learners
The Mark as Done feature allows learners to mark a task post as done, which essentially will mean that the task will stop showing up in learners' To-Dos. This feature also helps instructors to track their classrooms'/modules' task-completion statistics.
From this Teamie App Update onwards, the Mark as Done button will be available on both the Teamie apps for all the task posts shared with you.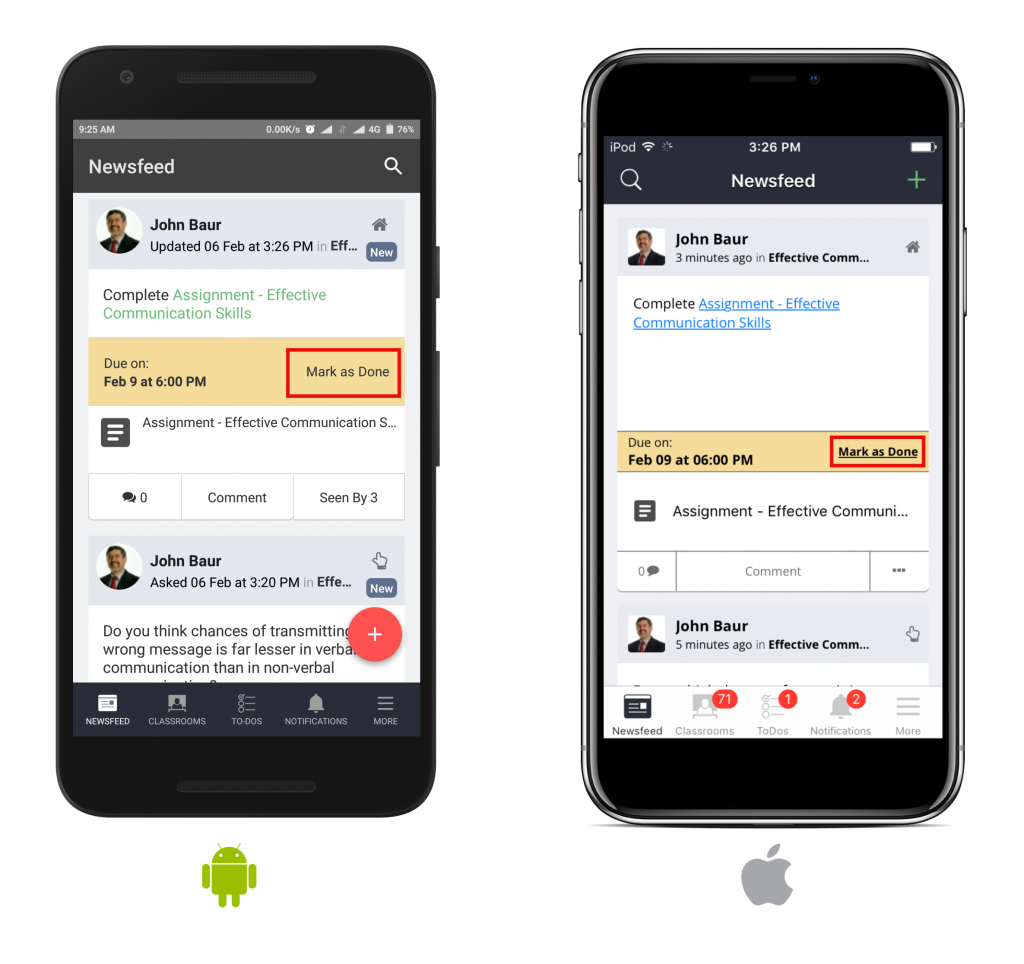 You simply need to tap the 'Mark as Done' button on a post to mark it as done. This will exclude the post from your To-Dos.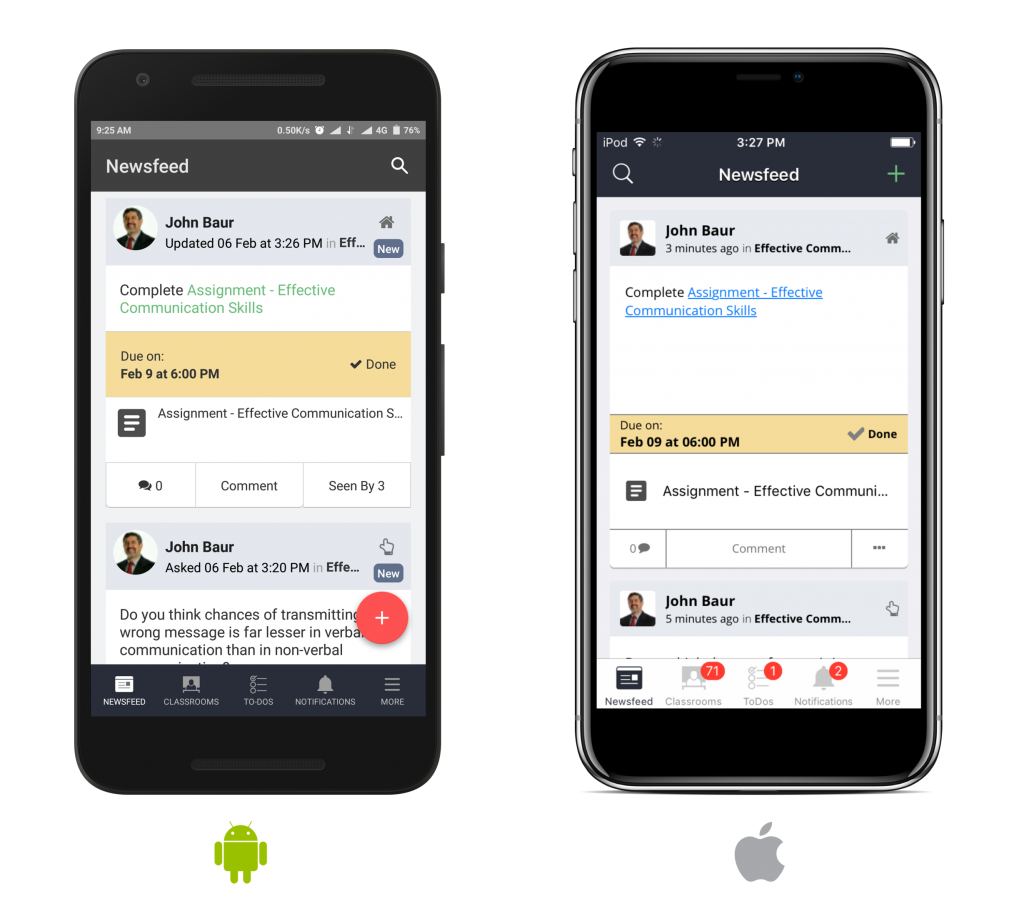 In both the apps, instructors will be able to view the list of learners who have not yet completed the task.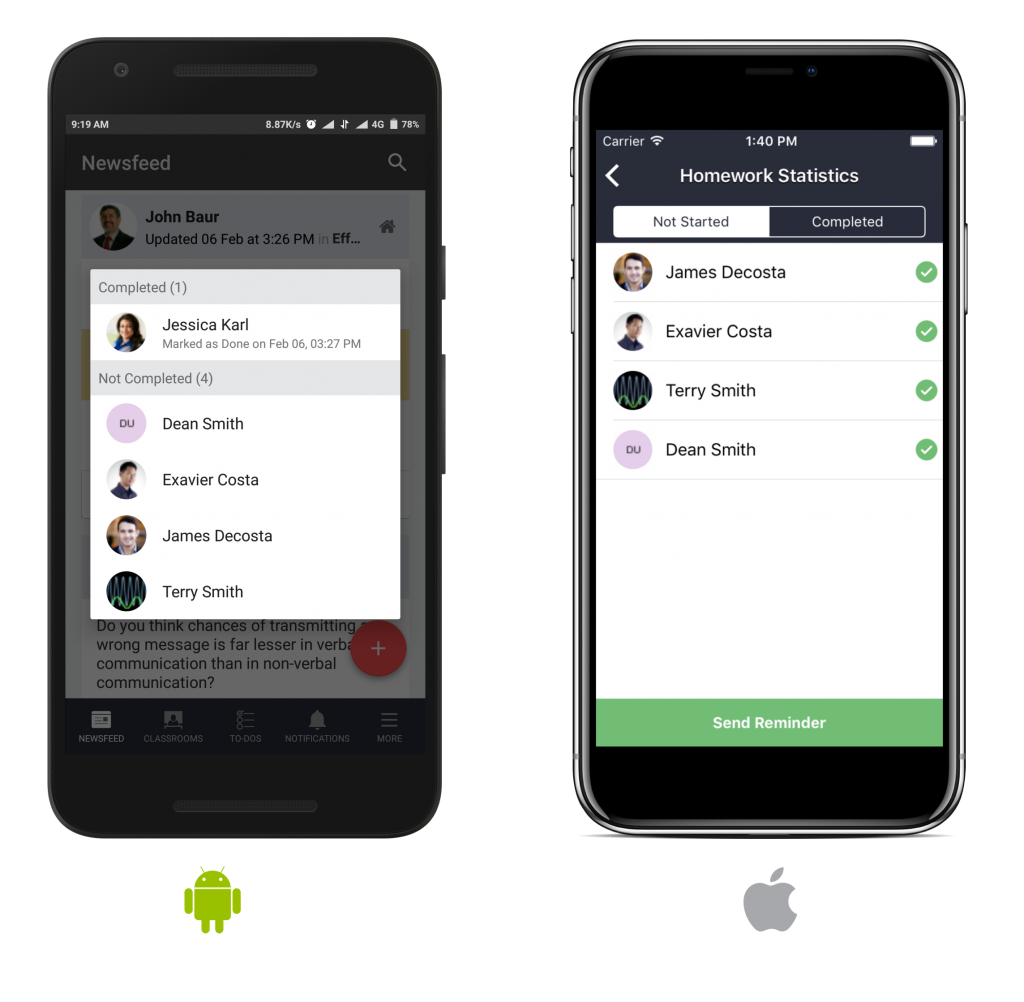 One bonus for instructors using the Teamie iOS app, in addition to seeing how many learners have completed/not started a task, is the option to send reminders to learners who have not yet started the task. Following is a GIF showing the workflow: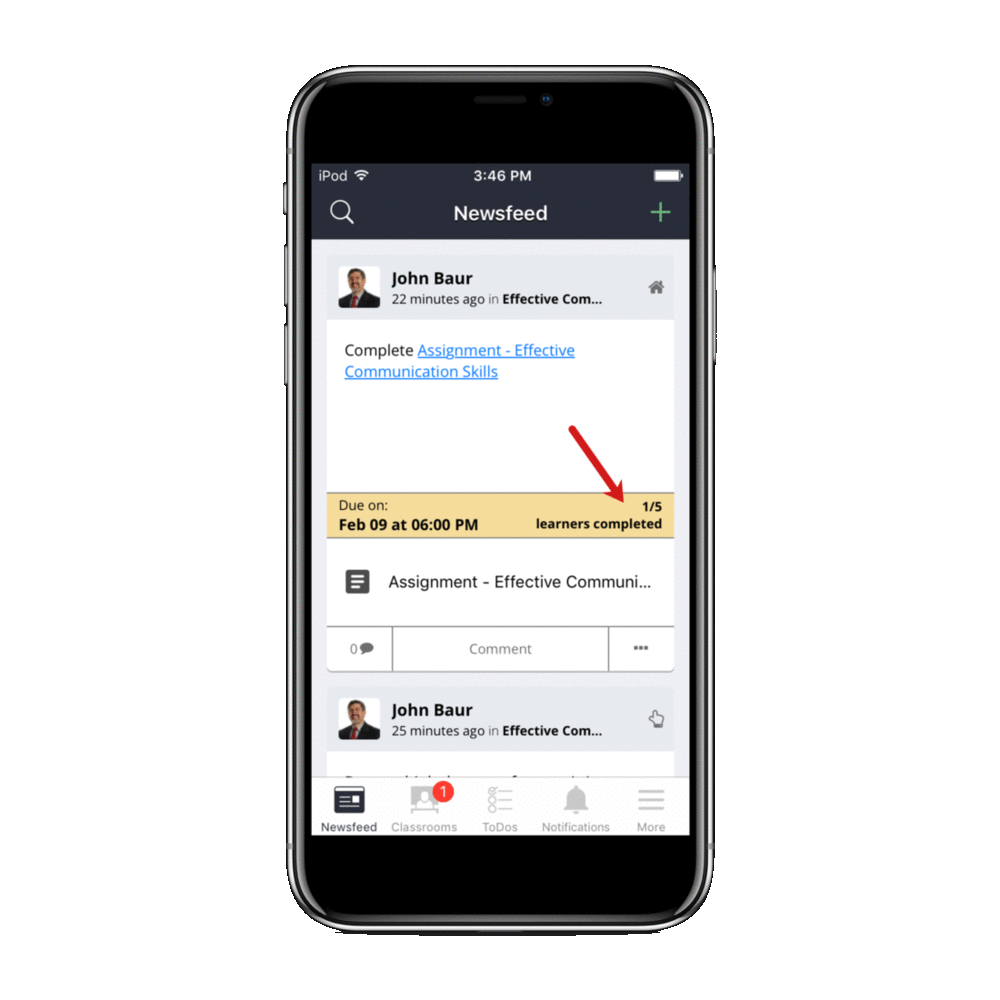 Note: As an instructor, you are at liberty to choose the learner to whom you wish to send the reminder, from the 'Not Started' list.
Worry not Android users! This feature will see the light of day for you too pretty soon.
Remember, we promised, in an earlier Android app update, to bring the dual lock options feature in the iOS app as well! Well, we are fulfilling that promise. Instructors can now lock or hide comments on a post from the Teamie iOS app. Just to refresh your memory, when an instructor locks comments on a post, the comments remain locked until the instructor unlocks it. Whereas, when an instructor hides comments on a post, the comments get unlocked as soon as a learner comments on it.
So, that's it for the first Teamie app update of the year 2018. We will strive to bring a lot more handy updates for you in the coming time. Cheers! Stay healthy, stay collaborative, and stay in touch!