Hello Teamie android app users. We welcome you to the last major Teamie app update of the year – Teamie Android app update 3.5! The year 2017 has seen Teamie apps reach new heights with over half a dozen major updates (click here to reflect on them).
Let's first give you the TLDR version for this update:
Slick thumbnails for video links embedded from external sites

Improved search feature – search results now include assessments

Users can edit their profile from the app
Now, let's dig a little deeper.
Thumbnails for Video Links
This update brings a revamp to how embedded video links will be shown on the Teamie app in post, comments and replies.
Video links embedded from external sites, such as, YouTube, Vimeo etc will now have a card view as an attachment which will include its thumbnail, title and description.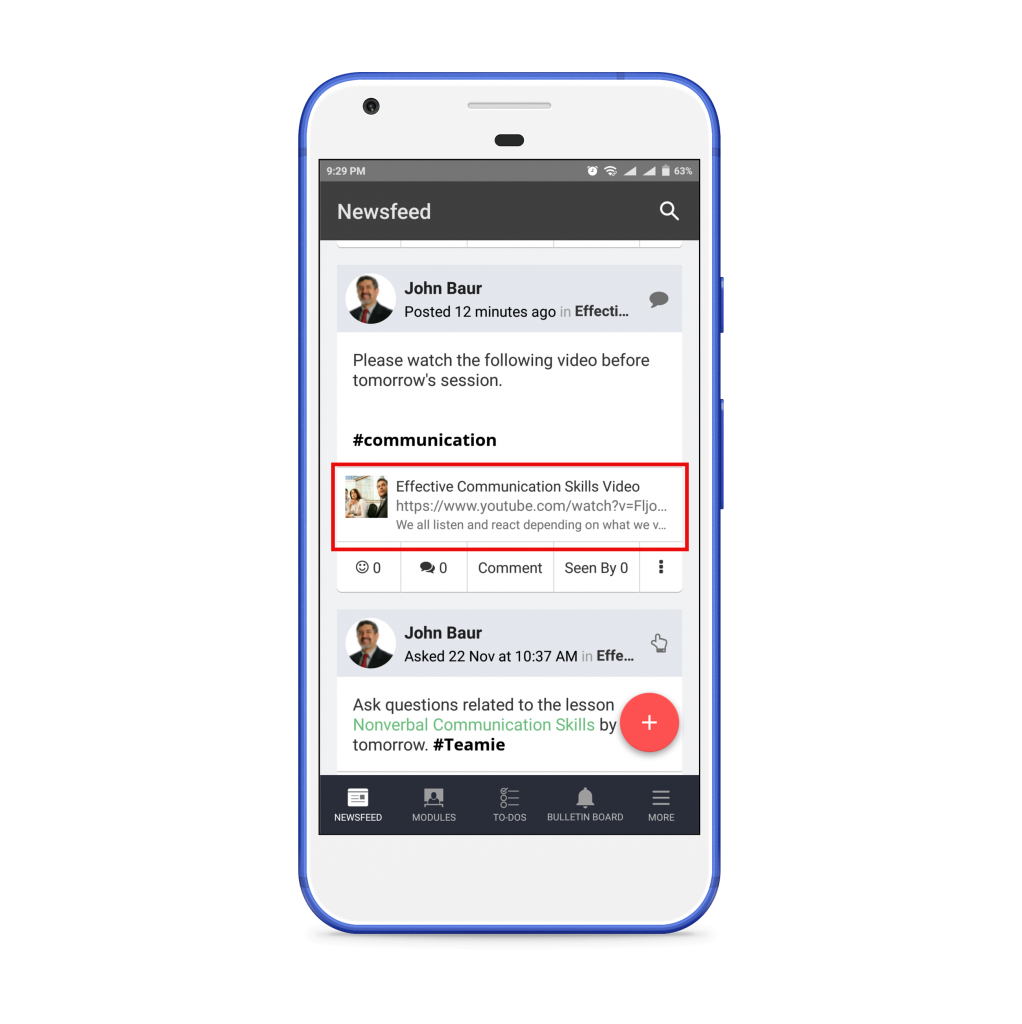 The video interaction will be smooth and the embedded video link open up in full view with a tap. We have also disabled any video suggestions from YouTube so that users doesn't get distracted by them once they finish watching the required video.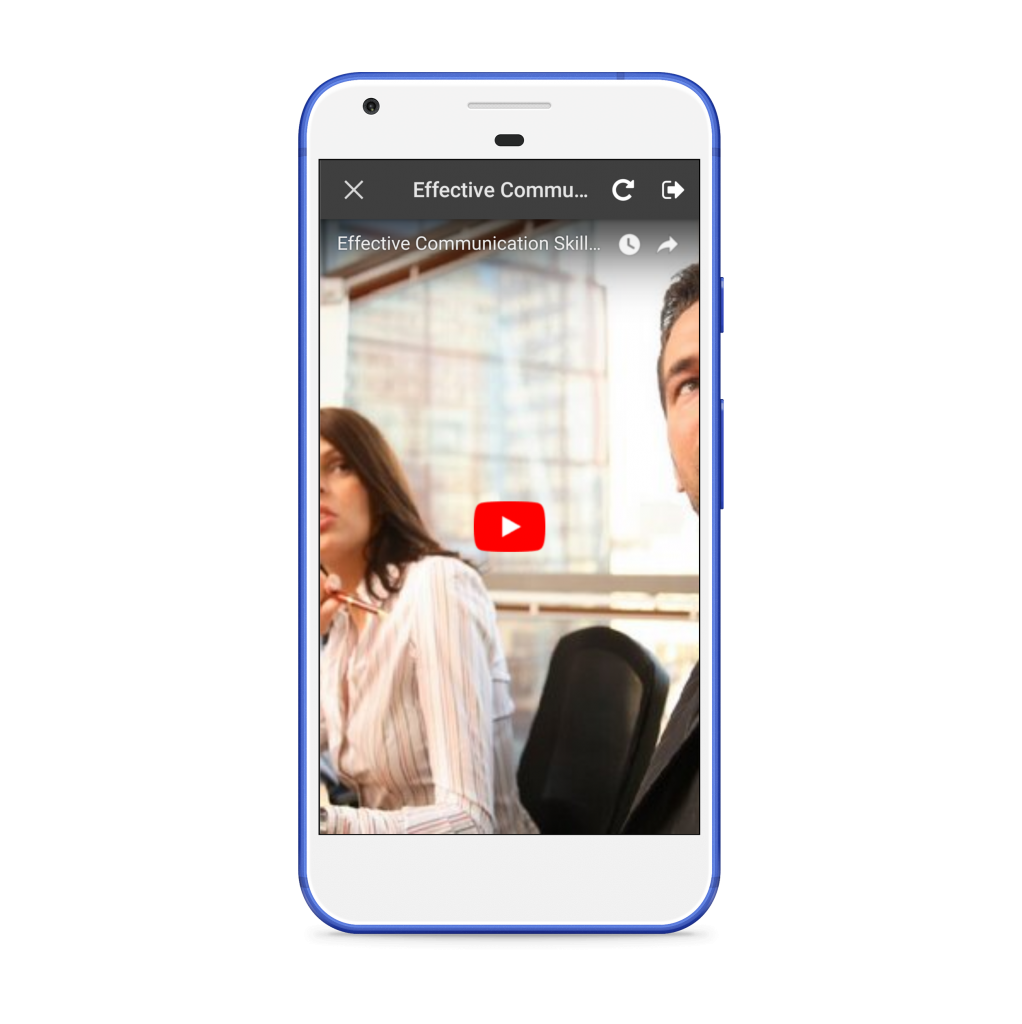 Also, the native videos that are uploaded on Teamie will now have a thumbnail with a playback button on top of it. This will enhance the user experience and facilitate better content consumption via the Teamie app.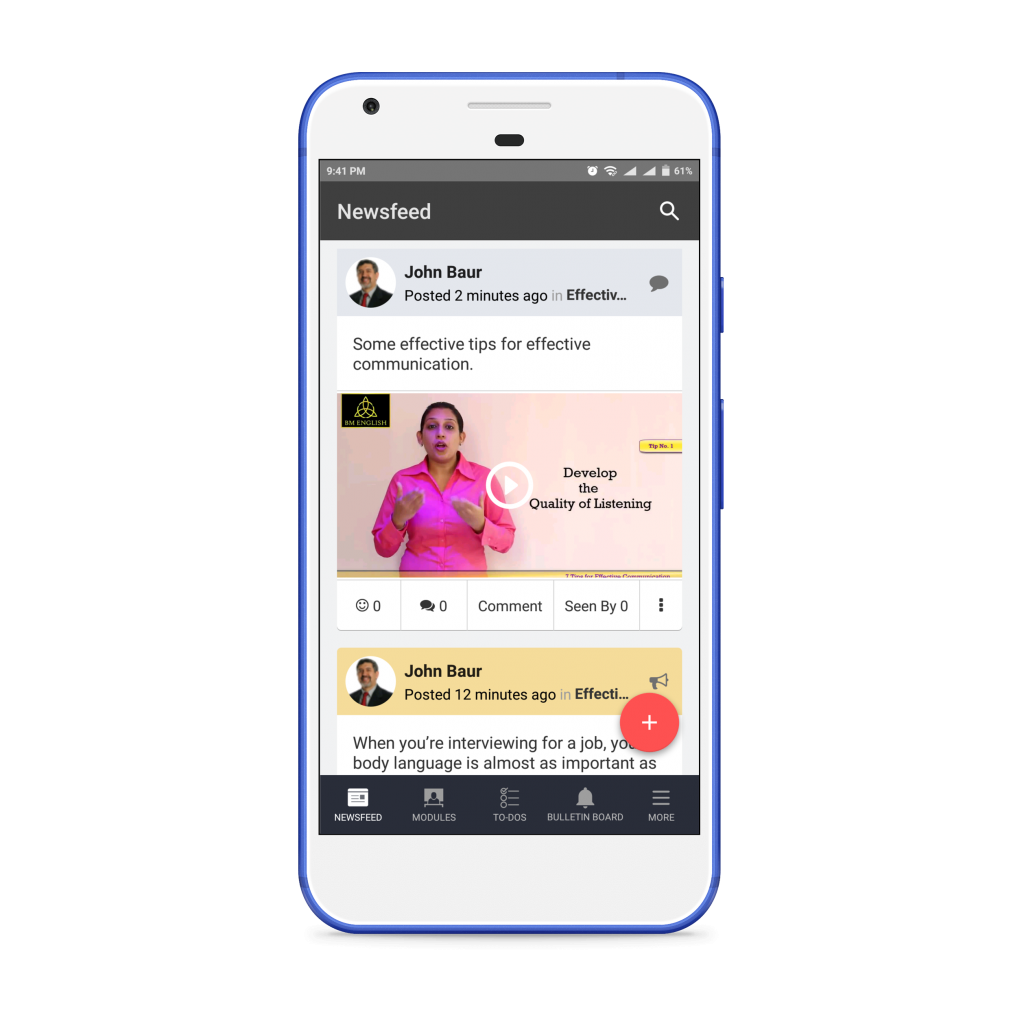 Take note that this feature is also available on the Teamie iOS app.
Improved Search Feature
In Teamie app update 3.2, we introduced the search feature for our apps which helped users get their search results categorised in four tabs: Posts, Lessons, Comment & Replies, and Modules & Social Groups. Now we have added the assessments tab in the search results.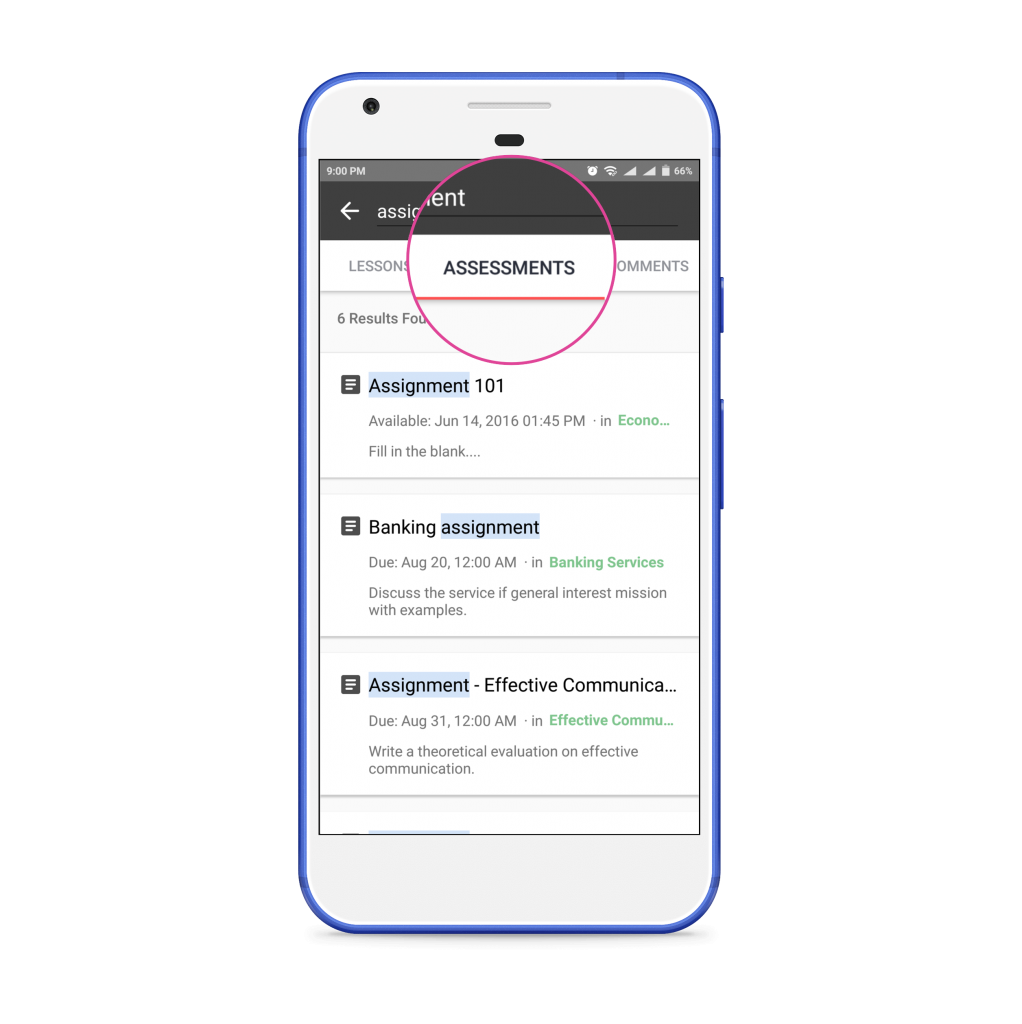 Assessment search results will include matching searches from assignments, quizzes and offline tests.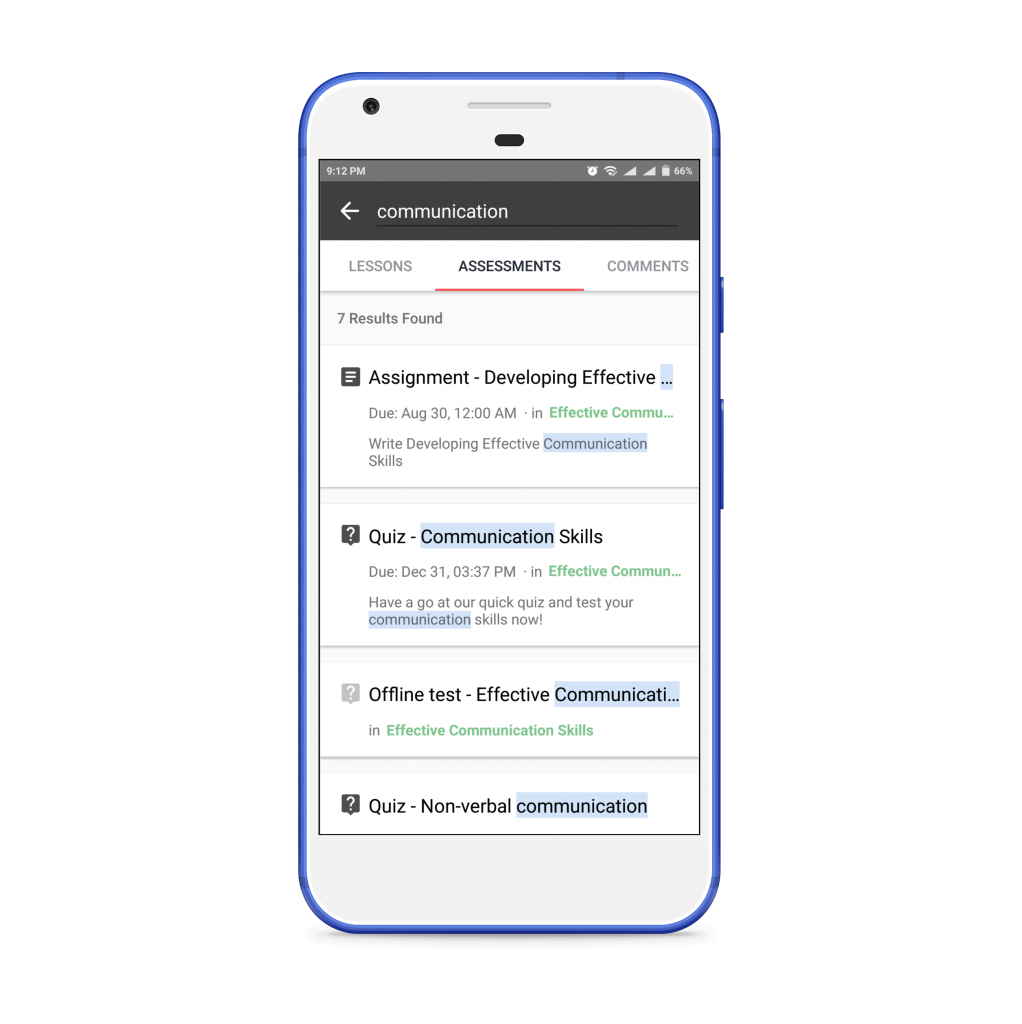 Also, if you remember, the existing search feature allows you to search your connections quickly by showing you the matching user suggestions in the search bar. Now, an additional tab is introduced to house such matching results.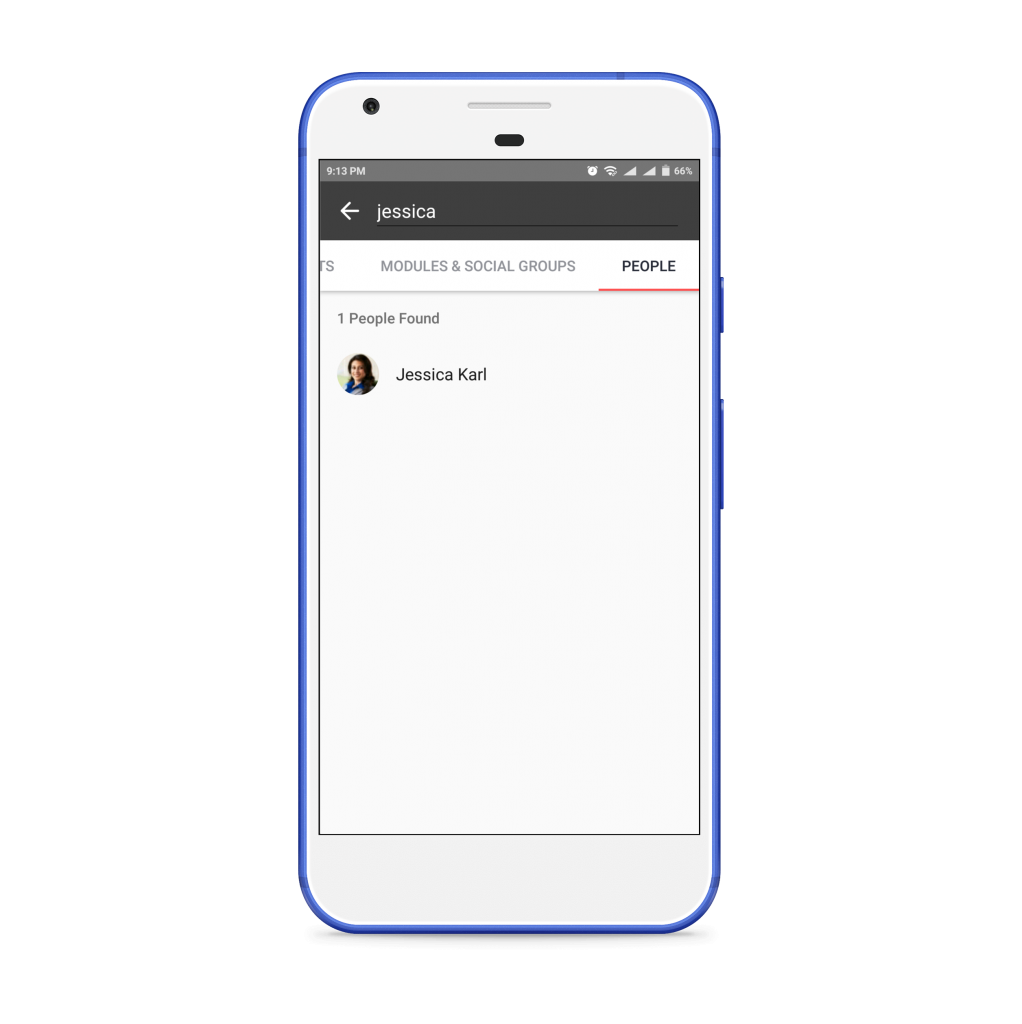 Note: This feature is already available on the Teamie iOS app.
Edit User Profile
Users can now edit their profile information from the Teamie android app itself. For this, they need to head to the More screen in the app and tap the Edit Profile button.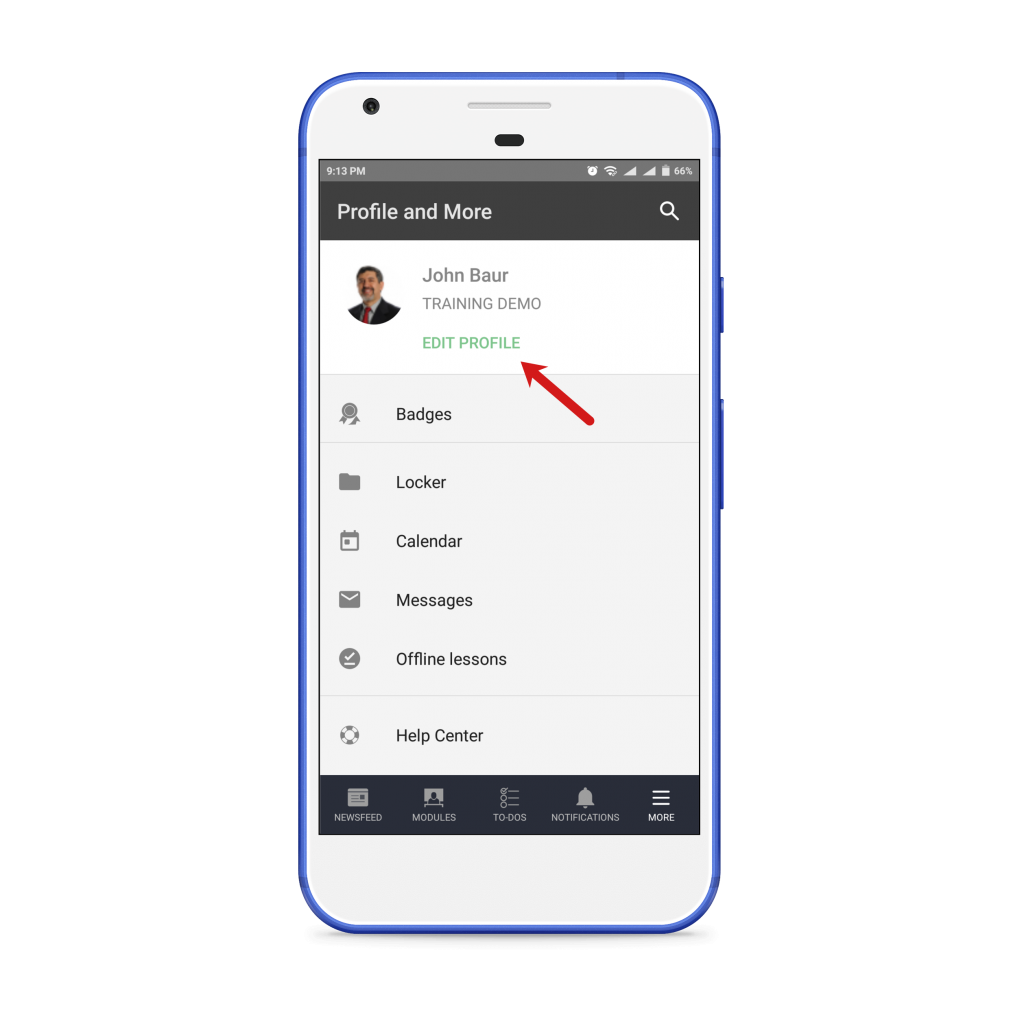 A new screen will open inside the app that will allow users to edit their profile similar to how they do on the web platform.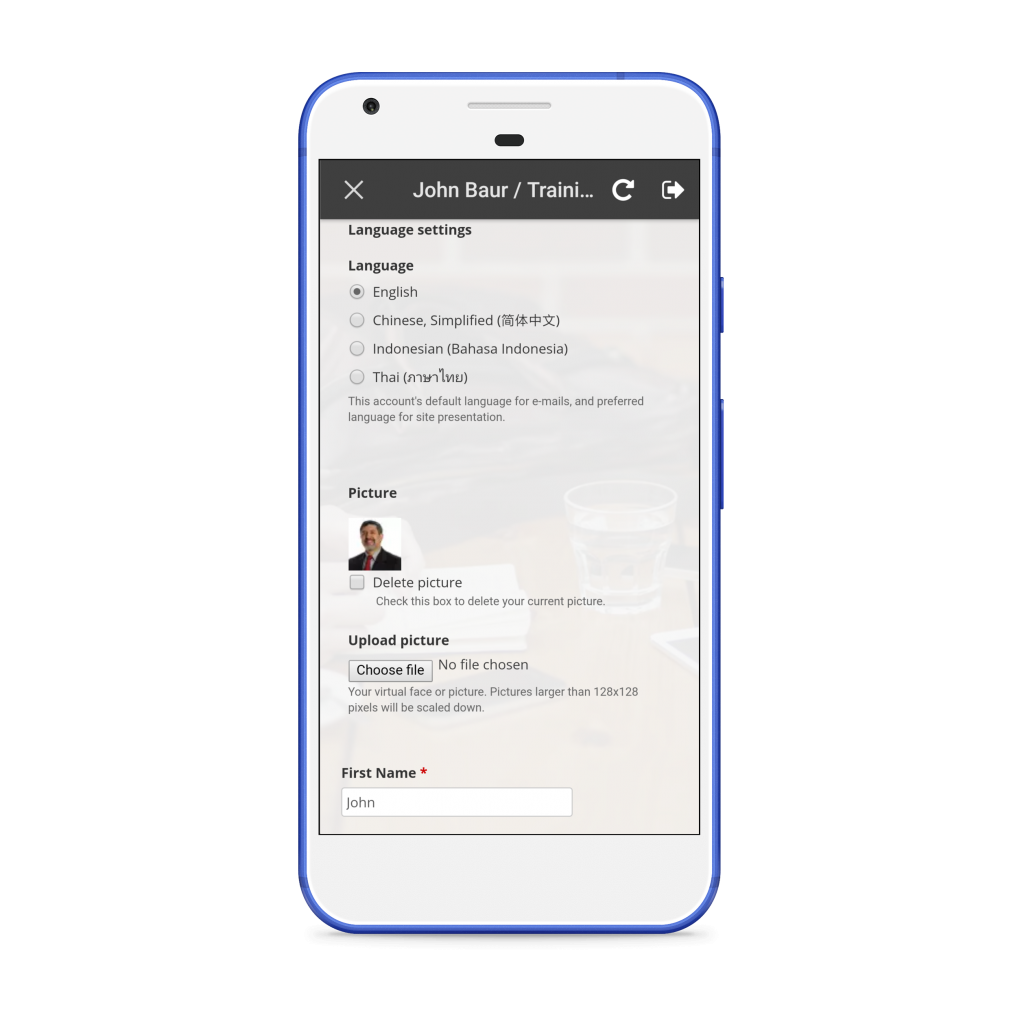 Once you close the profile page, your details will be auto refreshed for the changes to take effect. This feature will be available very soon on the Teamie iOS app as well 🙂
That's it for this update. We have some prominent mobile app updates lined up for 2018. So, stay tuned.
Wish you all Merry Christmas and a Happy New Year 2018 from the Teamie mobile team. Contact us at support@theteamie.com in case you have any queries or want to send us some season's greetings 🙂