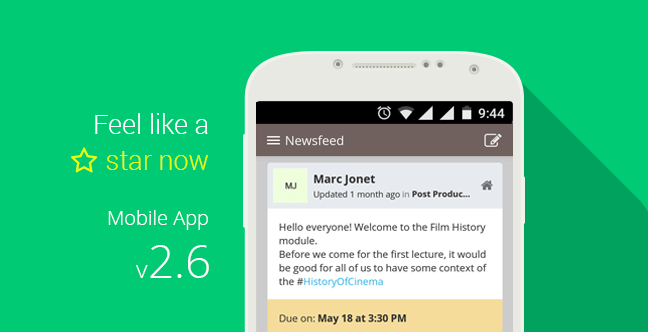 Hey Teamie mobile app users!
We have good news for you. You'd remember the Starred Classrooms feature that was part of our web release 1.20. Now, you can view all your starred classrooms from the Teamie mobile app itself. So, do you feel like a star now? 😉
From now onward, you will be able to access all your starred classrooms from the app sidebar. Unlike before, only your starred classrooms will be listed in the sidebar and the rest can be found in a separate screen. A Classrooms menu option will be present in the app sidebar. For your convenience, the sum of unread posts of all the classrooms will be listed alongside the Classrooms menu option in the sidebar. All you need to this is tap on it and you will be taken to the "Classrooms" listing page. This page lists all the classrooms (in an alphabetical order) that you are part of, including the starred ones. Same logic applies for your Social Groups, if any.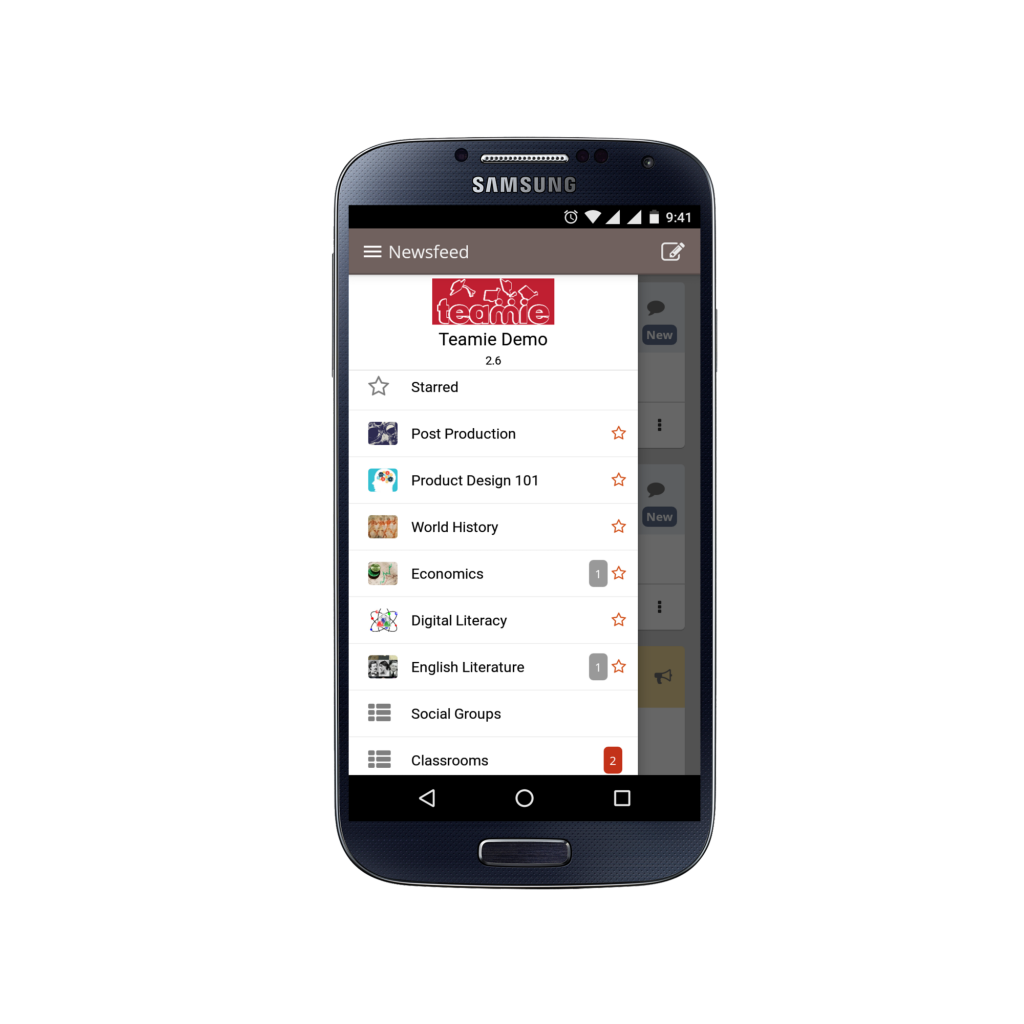 On the Classrooms listing page, an unread notification count badge will be visible alongside the name of the classroom indicating the number of unread posts in that classroom. Tapping on any classroom's name will take you to its Newsfeed. Convenient, isn't it?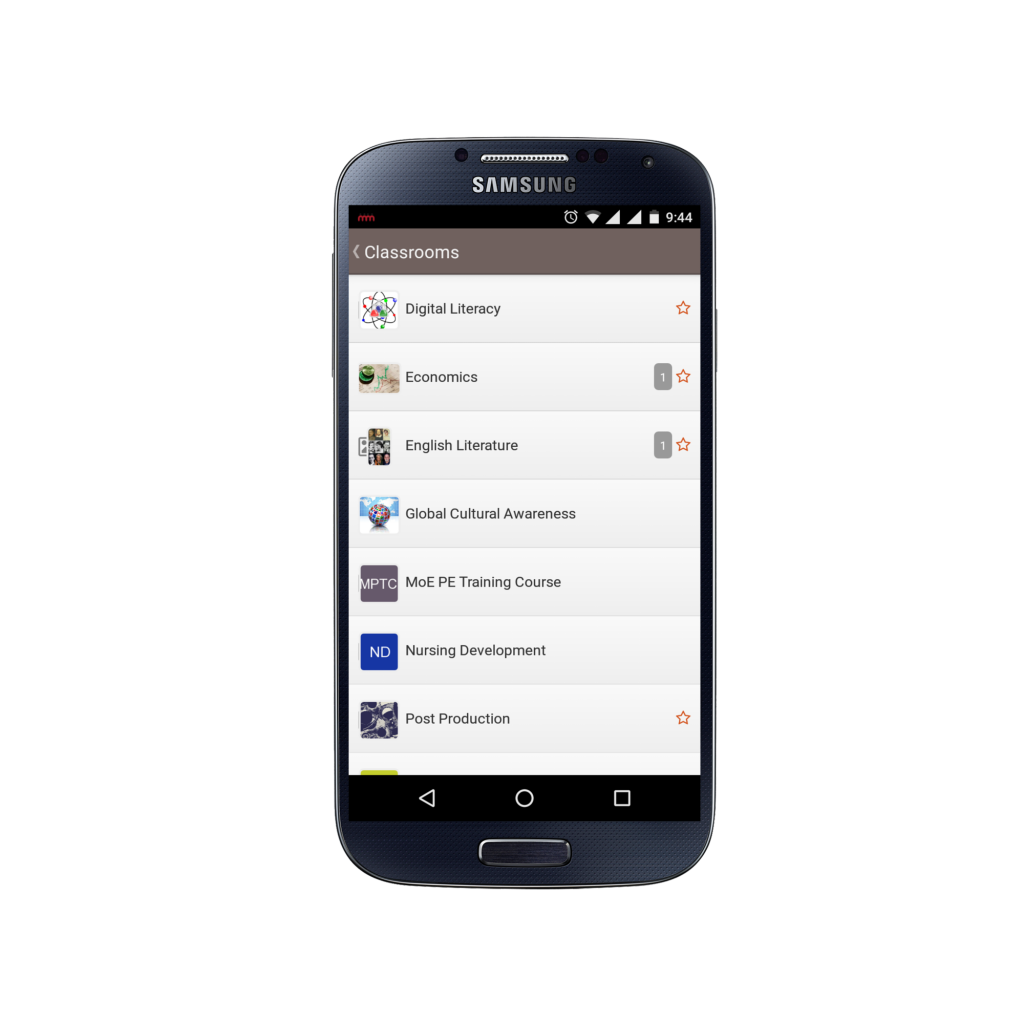 Now let's talk about the crown jewel of this release; the ability to view Starred Classrooms from the app.
Before we go into details, let's brush up your concept of starred classrooms. As an instructor or learner, you might be part of many classrooms, and as you know the classrooms are sorted in an alphabetical order. Therefore, accessing the classrooms that you visit frequently can become a tedious job.
So to make this simpler and faster, we introduced the concept of Starred classrooms or social groups. You could star a classroom so that it appears on top of your Dash homepage for you to quickly access it later.
It was only fair that we brought this awesome feature to our Teamie app too. Teamie app now supports viewing starred classrooms. So, if you have at least one starred classroom, you will now see it under a Starred heading in your sidebar. Under this heading, all your starred classrooms will be listed along with their unread posts count (if any) and a, guess what, "Star" indicator 😉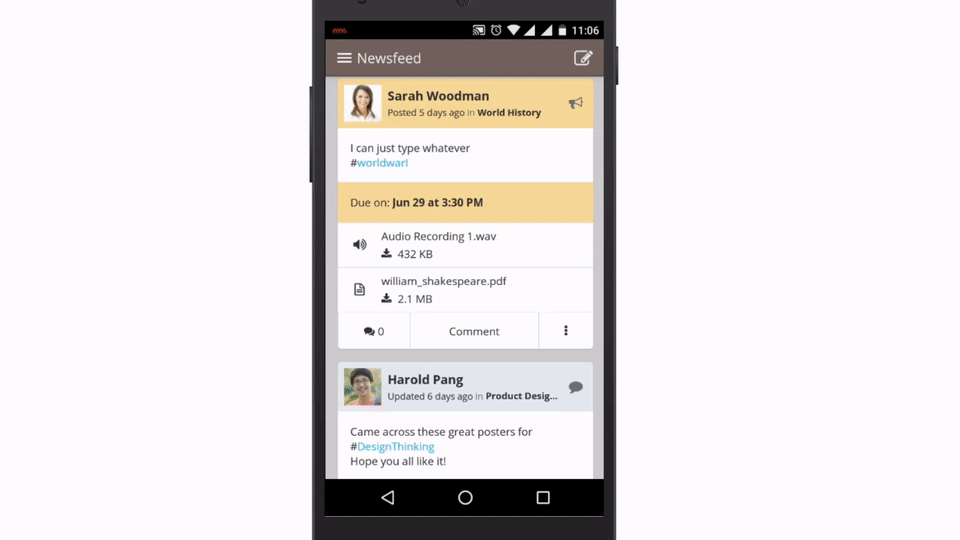 The idea is simple. We want to make it easier and faster for you to access the classrooms that matter the most. So simply star your favorite classrooms in Dash and quickly access them in our mobile apps.
We at Teamie, believe in 'living in the present', 'planning for the future', and 'rectifying the issues of the past'. So, we haven't overlooked the issues our app had in the past. We've worked hard to fix them and enhance the app's performance. Enough said! Now get those fingers moving and upgrade to the latest Teamie app version now.
This update is currently available for the Teamie Android app, and will soon be available for the iOS app as well.