The festive spirit is on, the hums of Jingle bell all around and we are here with a Christmas special for you – Teamie 1.37.1!
2017 has been a pivotal year for Teamie and we would like to end it on a high with this update. So, Santa brings you the following this Christmas:
A new integration to view and annotate files on Teamie

Reply specifically to a reply on a post

Instructors can now download the lesson progress report for a lesson

Classroom

about

view to display its description
Well, let's get the party started!
A new HTML5 Document Viewer
The current HTML5 document viewer, that we are using, will no longer be available after December 2017. To continue inline viewing and annotations, we will now be upgrading to a new HTML5 document viewer which will offer even more data control and better features.
You will now be able to view and annotate documents on Teamie in a more efficient manner with a plethora of annotating options, including a nifty document search.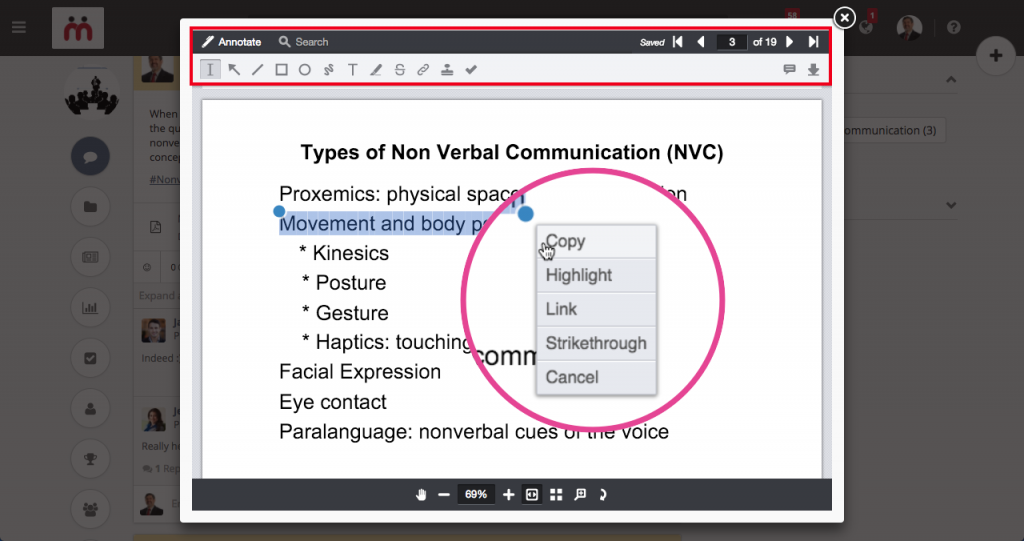 You will be able to see the new view in documents attached in posts, submissions made to assessments (quiz / assignment) and as attachments in lesson pages. Also, you can download the annotated files.
Although, the new viewer will not carry over the comments from the old viewer, but you will still be able to download any such files in the PDF format with the comments added before 🙂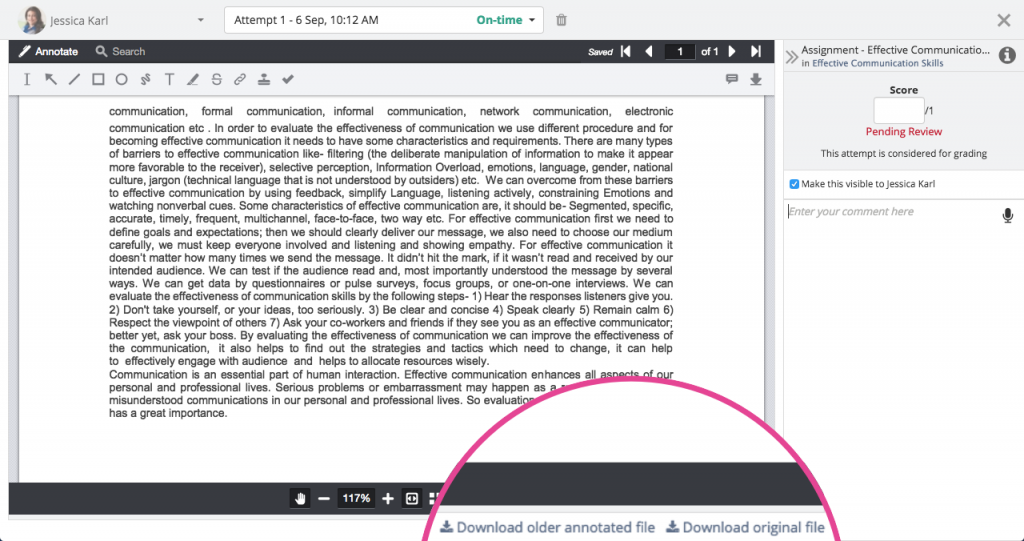 Go on, try your hands on the new viewer and share your experience with us!
Reply to a reply in a post
At one point or the other, you might have been engaged in some engrossing conversations on Teamie. One thing you might have missed would be the ability to reply to a reply in a post. This can  sometimes cause disruption in exchanging information as the user needs to click on a comment's Reply button each time, even though they are actually referring to the previous reply. To solve this issue, we have now added a Reply button to each individual reply made on a comment.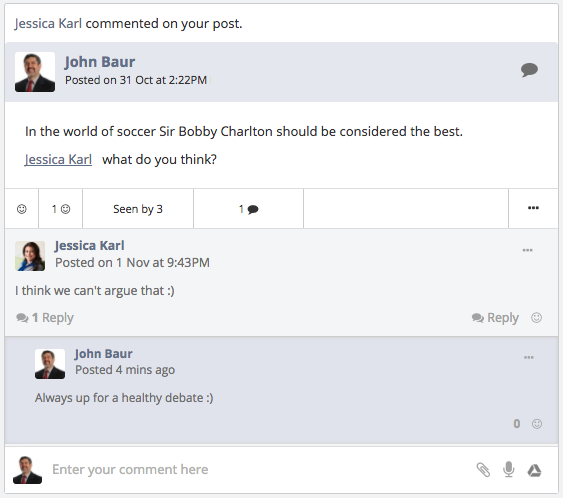 Before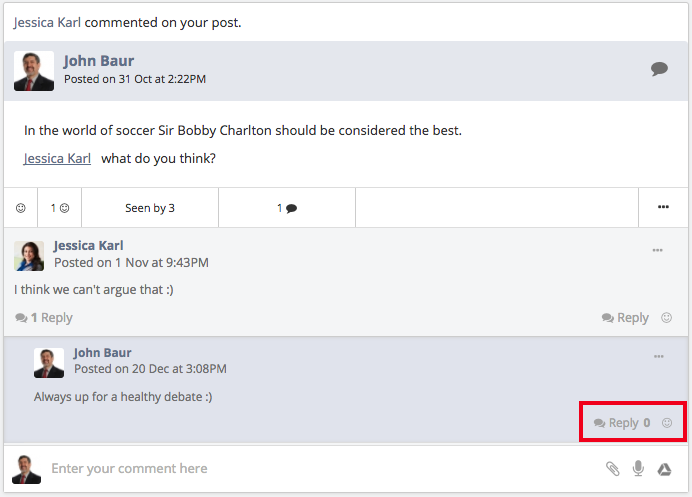 After Teamie 1.37.1
Moreover, when you click the Reply button, the owner of the reply will be automatically tagged in the new reply and will get the tagging notification.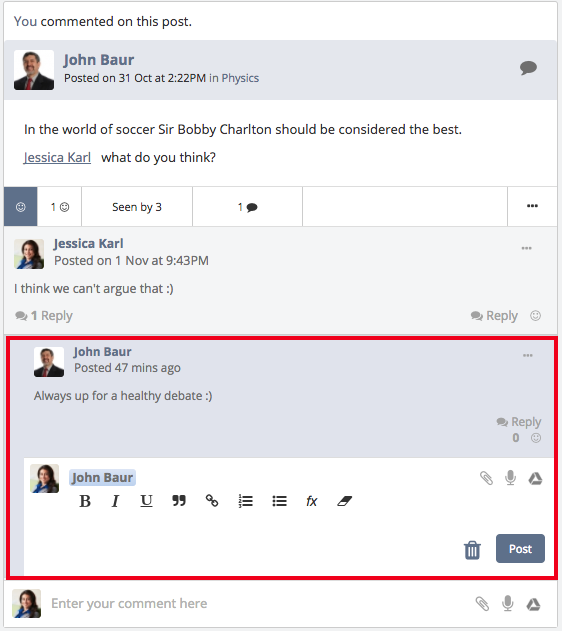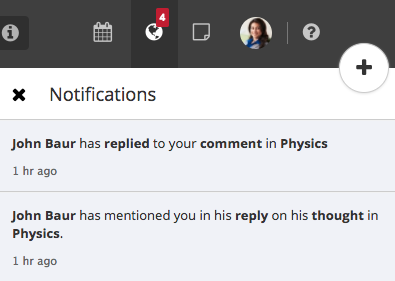 Stay updated – lesson progress report
As you know, instructors can view learners' progress for a lesson (Completed, In Progress and Not Started). Now we are adding an option to let instructors download the lesson progress report as well.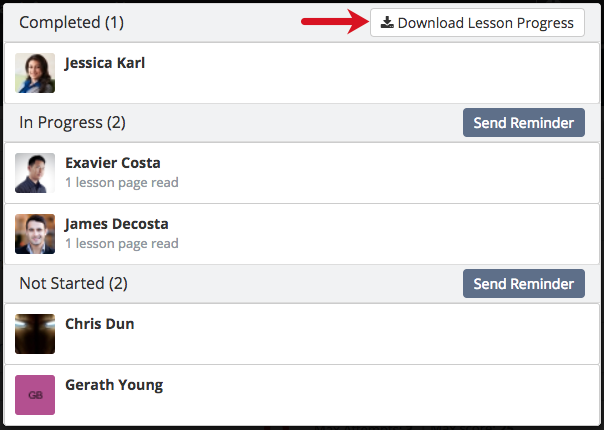 This report will include important data pertaining to the lesson, such as, No. of Lesson Pages Viewed, Lesson Progress Status, Lesson Completed Date, Lesson First View Date, Lesson Last View Date, No. of Times Lesson Read. We hope this will help instructors gauge a better picture of the learners' progress.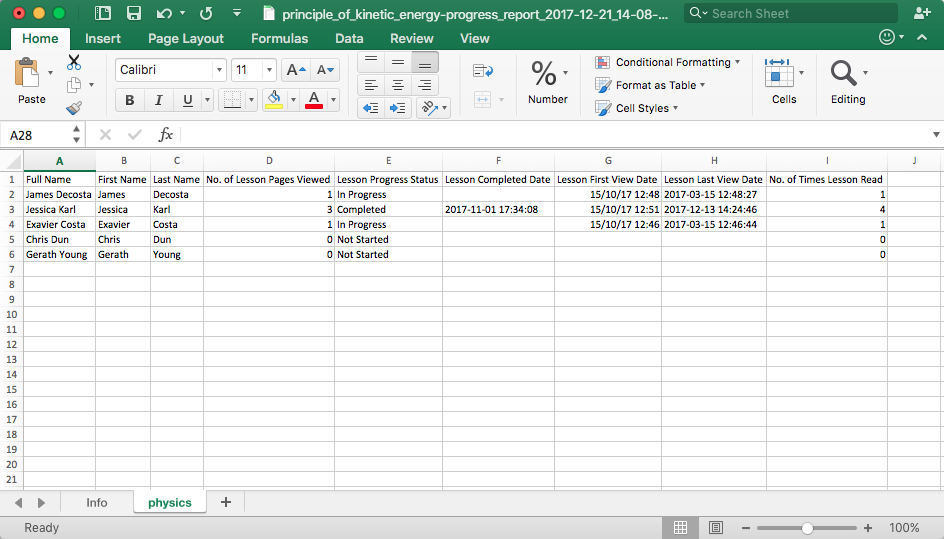 Classroom about view
We are introducing a new tab in classrooms which will list important details pertaining to the classroom. This will include the classroom info, staff details and any metafield associated with the classroom.

So this is it for this update as well as this year. Thank you for being an integral part of our journey. Have a great festive season ahead. Merry Christmas and a very Happy New Year 2018 to all of you from the whole Teamie team. See you soon in the next calendar year 🙂