"Learners in our institution have the need to collate work that they've done into a portfolio of sorts. Can Teamie help them do it?"
We heard this question often from our customers.
And we gave it some thought. In the course of using Teamie, learners make posts to classrooms, comment on each other's posts, make submissions to assessments and receive feedback from instructors on how to improve themselves. Hence, there are lots of stuff that learners share and receive on Teamie.
If we provide a quick and easy way for learners to collate this work they do and keep track of it, would it not be helpful? And apart from the work done on the platform, how about letting them add files, photos and videos of stuff they do in the physical world. No matter how much a learner loves Teamie there are some activities he or she simply cannot do online. A live music performance, a trekking trip to Mount Kinabalu – it could be anything.
In short, how can Teamie help learners to share what they do, learn and achieve with everyone else?
Enter Stories – a new Teamie add-on service. Once Stories is enabled for your site, people can create stories and share it with anyone.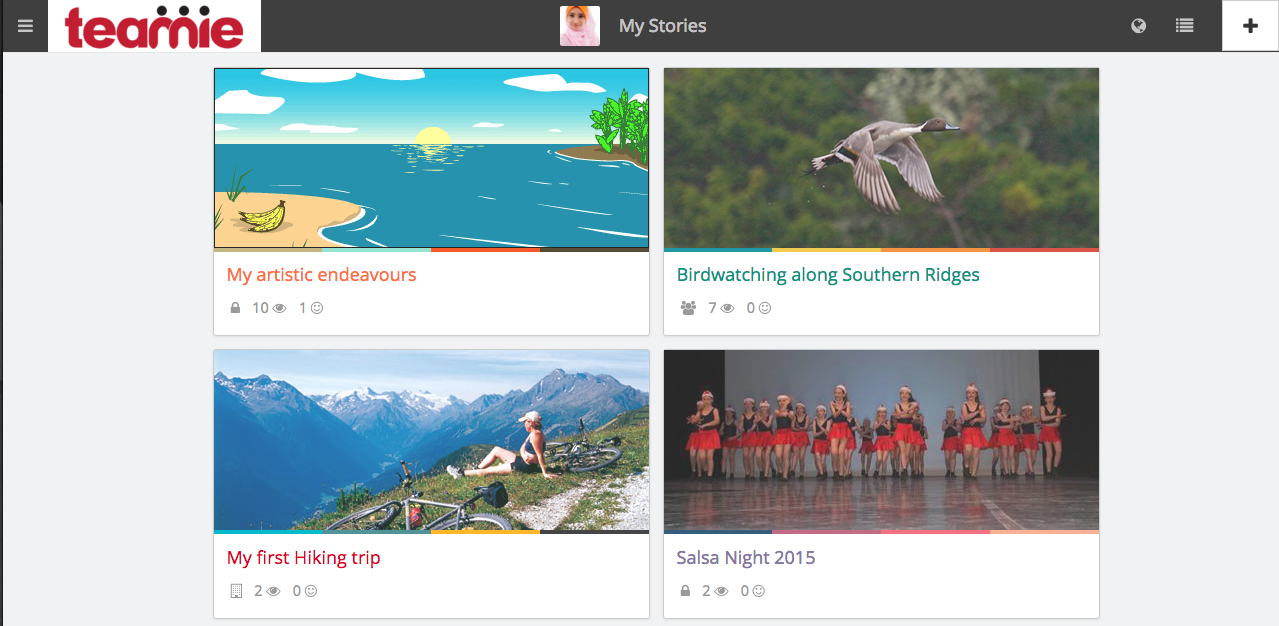 So what's a story? A story is a collection of all kinds of rich media. And you have complete control over how you wish to lay it out. We have built a completely new interface for making story creation easy and quick for learners. Did you go bird watching along the Southern Ridges? Create a story for it. Were you part of the Salsa Night? Create a story for it. Is painting your hobby? Create a story for it.
Let's take up the Mount Kinabalu example. You went on a hiking trip and you've got a bunch of photos. Create a new story on Teamie, call it "Conquering Kinabalu" and simply drop your images into the story.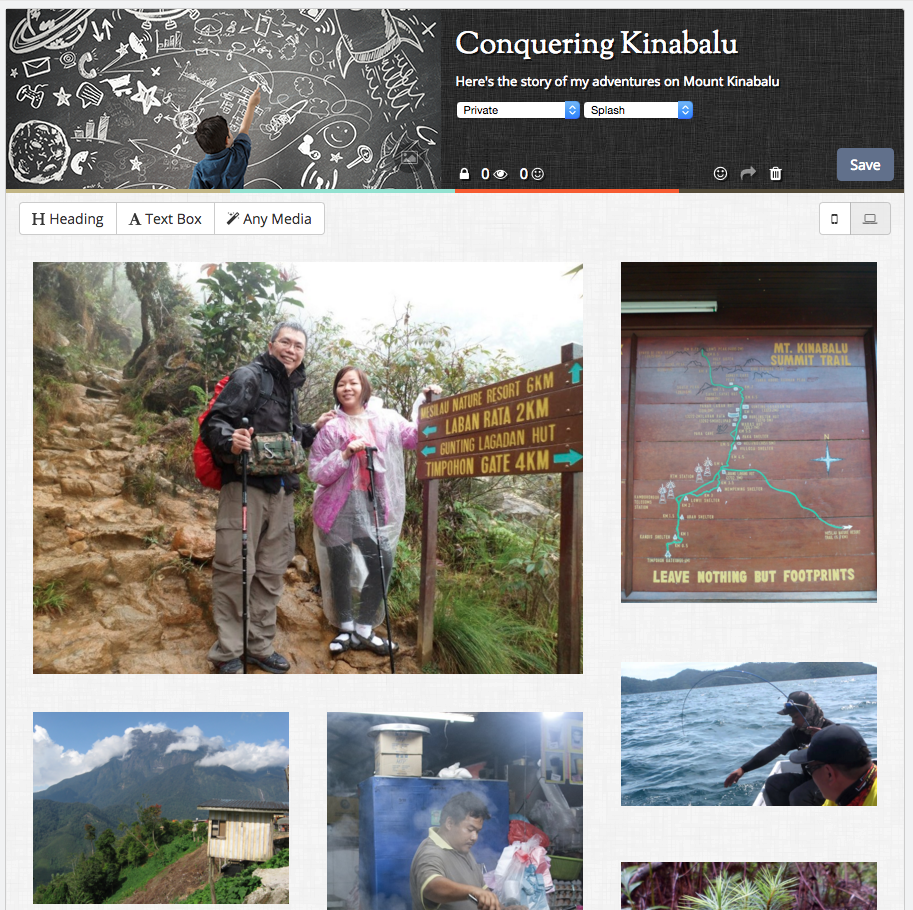 Did you also record a video? Sure! Drop that in as well. Is the video already on Youtube? No problem! Click Any Media and paste the link to embed it.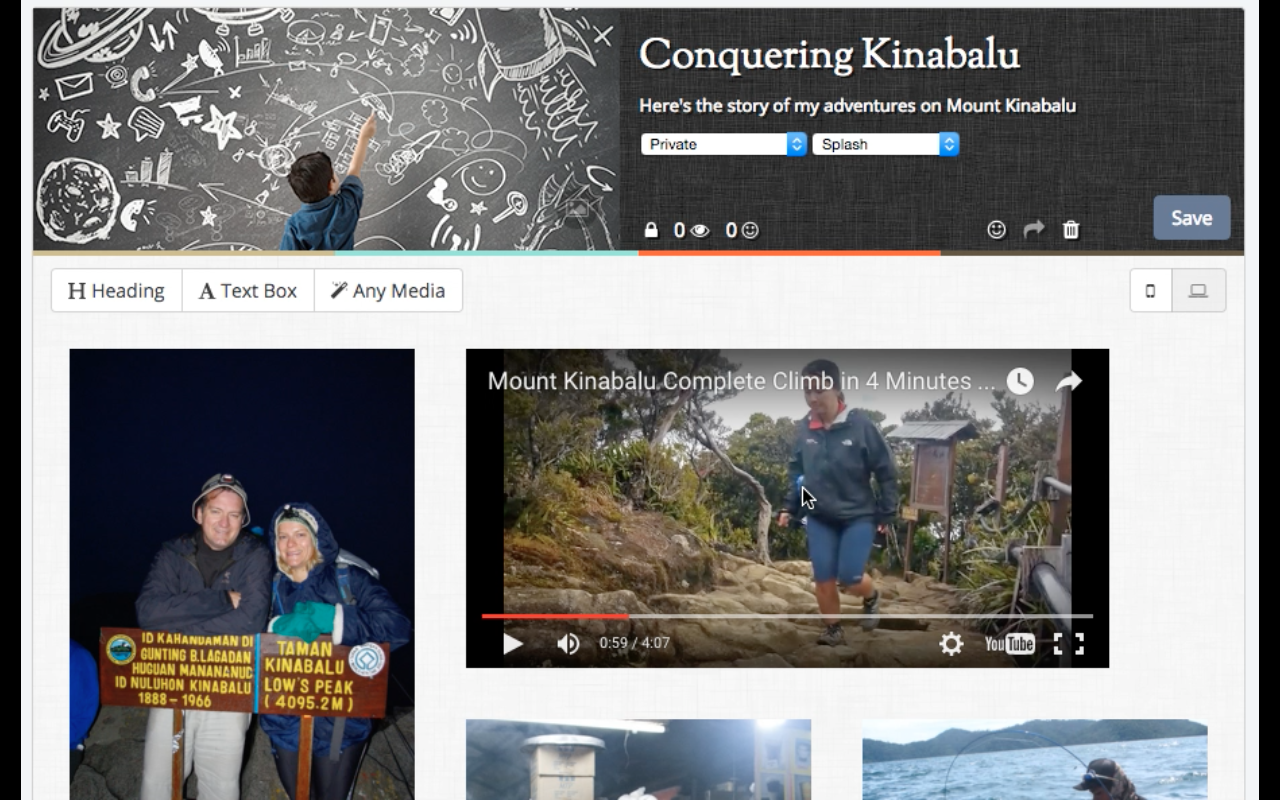 Would you like to elaborate on a particular image you captured? Sure! Click to add description.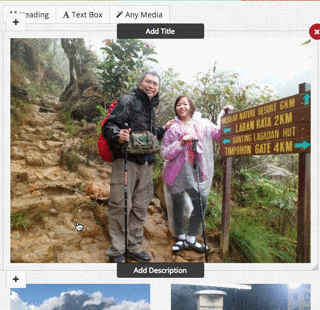 Would you like to resize certain images to give them prominence? Sure! Just drag them around.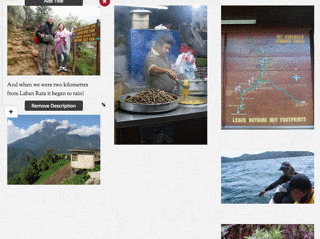 Would you like to give your story a mood? Sure! Give it a cover image and pick a theme for it!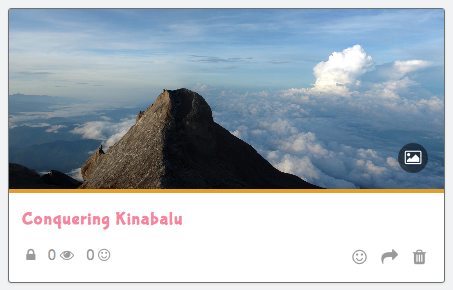 Would you like to keep certain stories private? Tweak the privacy setting for that particular story. Would you like to share your stories with others on the site? Make it visible to anyone on the site or just your connections.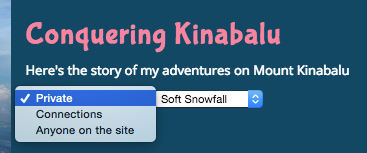 Would you like to see what stories others are sharing? Click on "Stories Feed" in the sidebar menu.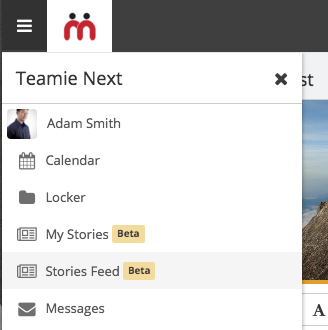 Do you love a beautiful story someone created? Give it a like!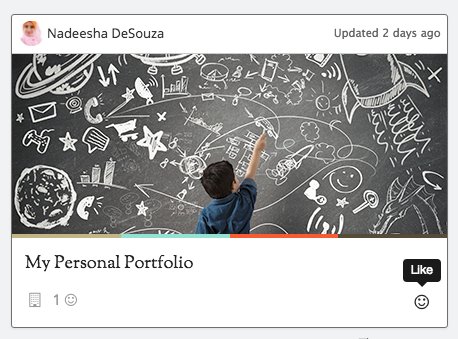 Would you like to add stuff from your newsfeed to a story quickly? Click "Add to Story".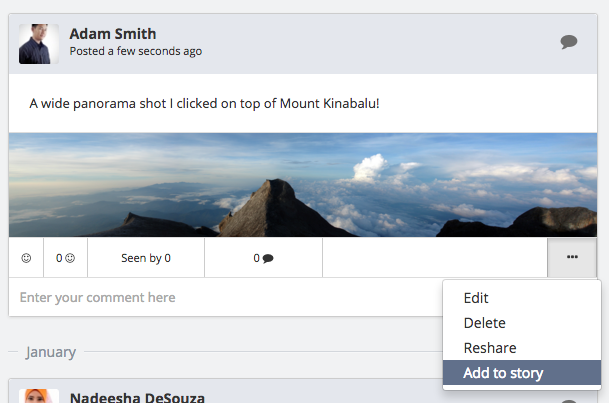 Would you like to have the Stories add-on on your Teamie site? Sure! Get in touch with your Teamie Account Manager or our Support team and we can help you with it.