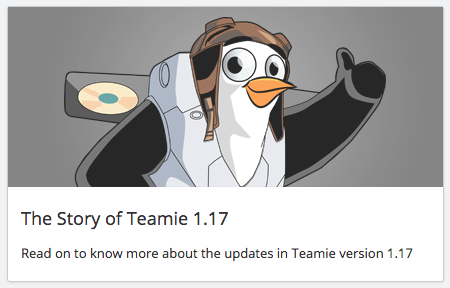 You may have noticed over the past few months that we've been focusing our efforts on Dash, making it more powerful and easy to use. Dash is the way forward for Teamie. And hence, in this update we are introducing 3 Dash-only features. That's right! Features that you get to use only on Dash 🙂
Click here to learn more about Dash and get in touch with us if you want Dash to be enabled for your Teamie site.
Dash-only Features
Audio comments & file attachments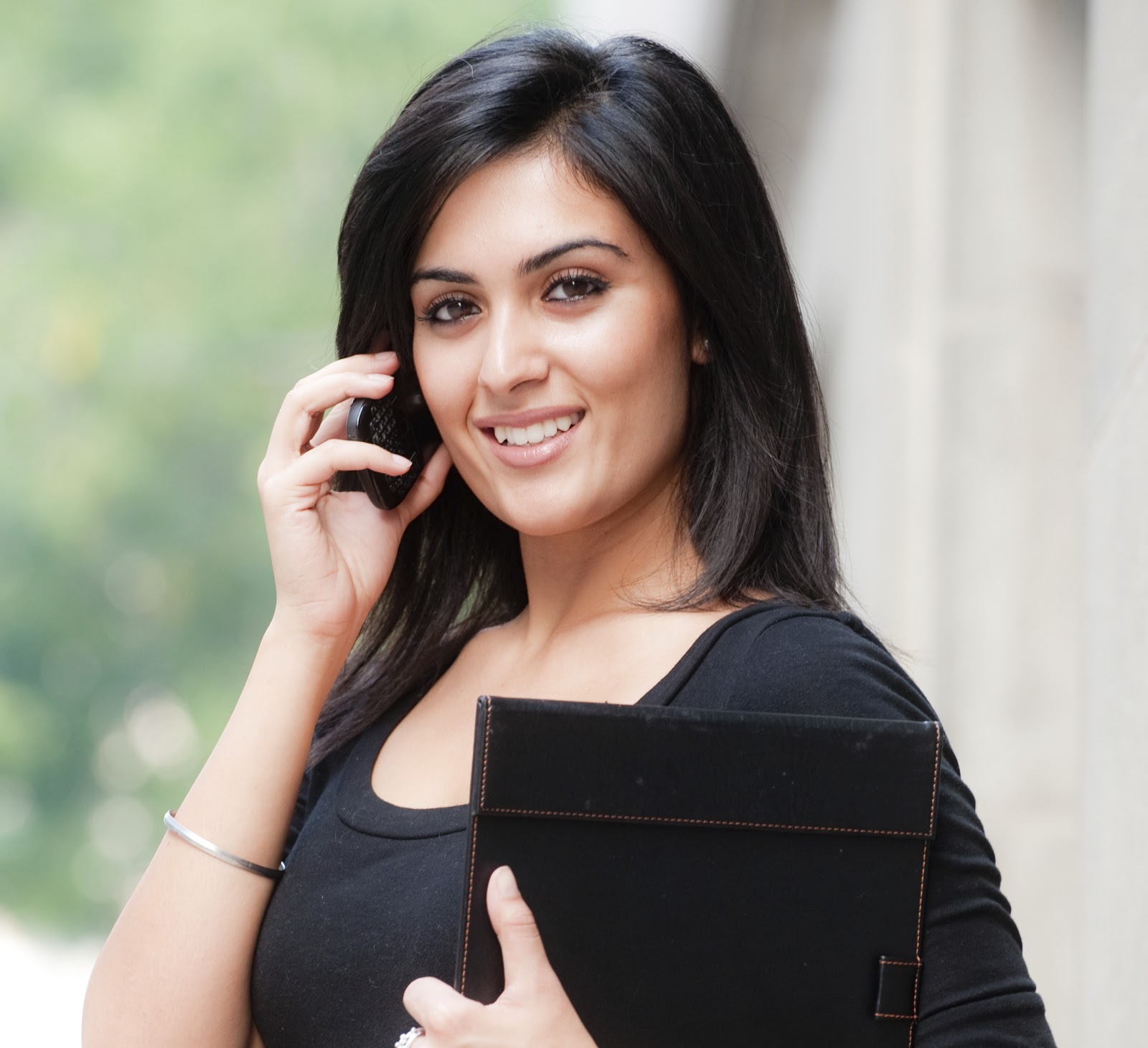 Meet Rachel Robinson. She teaches French to a bunch of primary school students. Every week she would like her students to practise speaking French. So she gives them a paragraph of text in English and asks each of them to record a French version of it and share it with others in the classroom. She would then like to listen to each of the recorded versions and give her comments if any.

We felt the making a post in her classroom is a great way for Rachel to do this. All we need is a way for her students to record audio and post as a comment. And that's exactly what we've done!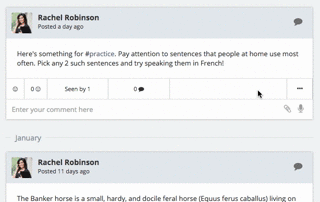 So if you are a language or music teacher, give this feature a shot. And if you love using this, you may stand up and shake a leg.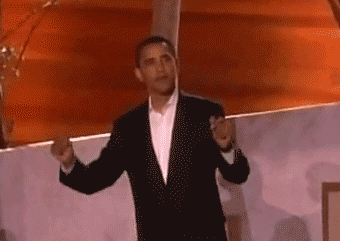 Oh, and by the way, you can add GIFs to your comments too. Simply drag and drop any image or file onto the comment box or click the attachment button next to the audio record button.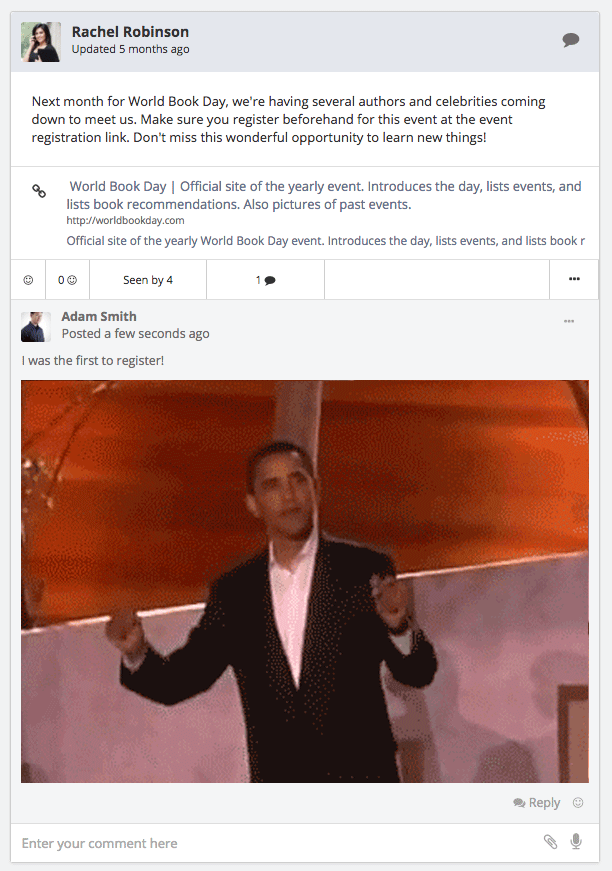 Recording audio is not restricted to comments alone. Replies can have audio recordings too. So you can engage in a battle of audio recordings until your vocal chords are exhausted.
Oh and one more thing! Are you the kind who does not prefer short speeches like Alfred Hitchcock? Would you love to deliver a long monologue like Chaplin? But, do you find yourself unable to talk continuously for more than a minute? Worry not. You can attach multiple audio recordings to a comment 😉
Gradebook Inline Editing
Gradebook has arrived in Dash and it comes with some advantages. (That's always been our plan. As we migrate functionalities from our current interface to Dash, we're constantly exploring how to improve upon them.)
1. Full screen mode
This had been mentioned as a problem by some instructors. The fact that they were unable to view scores for multiple assessments together. The width of the gradebook screen was limiting. And hence, we've added a full screen toggle to the gradebook in Dash. Here's another excuse now for you to get a big screen.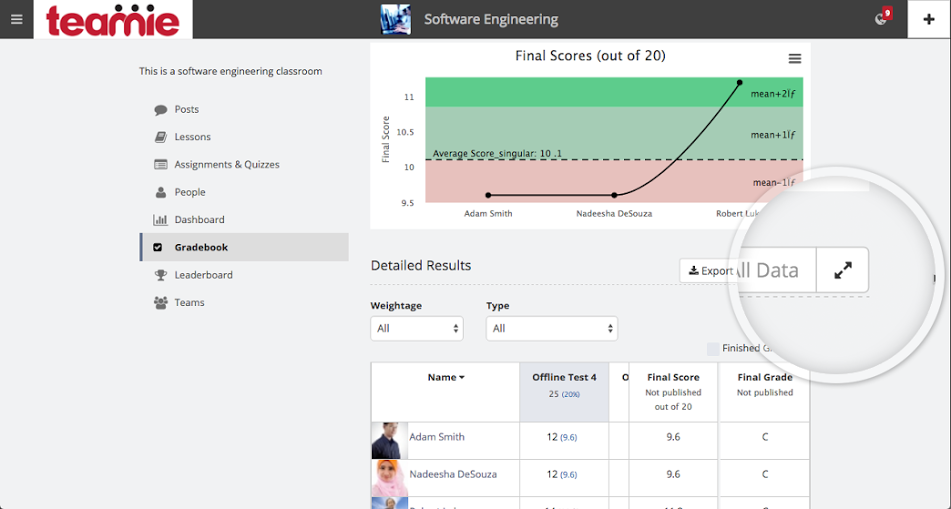 2. Inline editing of scores
As an instructor, you can edit scores easily by simply clicking on them and editing them, right from the gradebook view.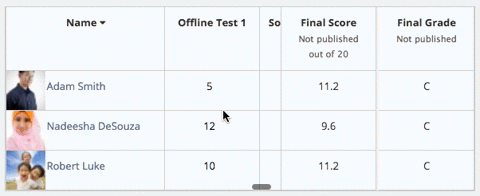 Clicking on the score for an assessment with rubric opens a popup in which you can see the learner's scores and also make changes to it.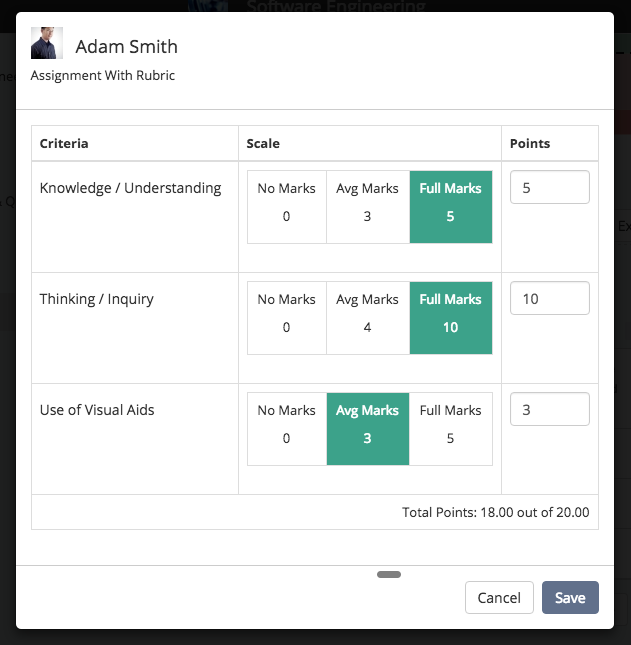 NOTE: You will be able to do inline editing only for assignments and offline tests. Teamie does not yet support overriding scores for online quizzes, since the scores for these are auto-calculated.
Stories a.k.a Portfolio (optional add-on)
"Learners in our institution have the need to collate work that they've done into a portfolio of sorts. Can Teamie help them do it?"
We heard this question often from our customers.
And we gave it some thought. In the course of using Teamie, learners make posts to classrooms, comment on each other's posts, make submissions to assessments and receive feedback from instructors on how to improve themselves. Hence, there are lots of stuff that learners share and receive on Teamie.
If we provide a quick and easy way for learners to collate this work they do and keep track of it, would it not be helpful? And apart from the work done on the platform, how about letting them add files, photos and videos of stuff they do in the physical world. No matter how much a learner loves Teamie there are some activities he or she simply cannot do online. A live music performance, a trekking trip to Mount Kinabalu – it could be anything.
In short, how can Teamie help learners to share what they do, learn and achieve with everyone else?
Enter Stories – a new Teamie add-on service. Once Stories is enabled for your site, people can create stories and share it with anyone.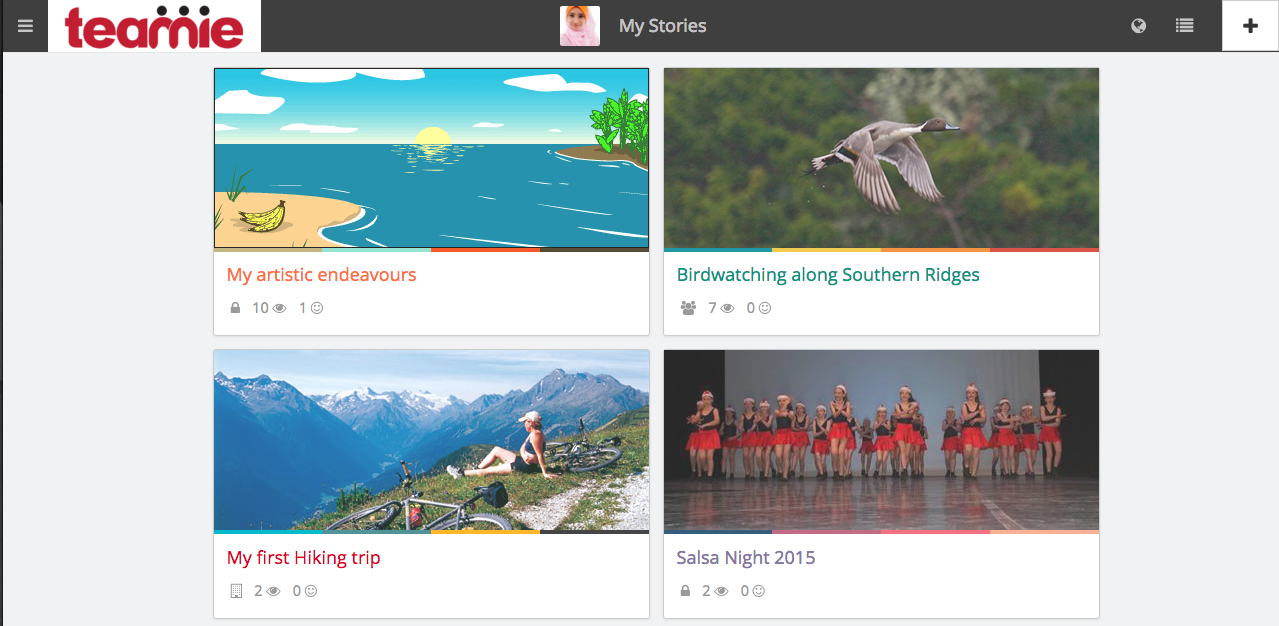 So what's a story? A story is a collection of all kinds of rich media. And you have complete control over how you wish to lay it out. We have built a completely new interface for making story creation easy and quick for learners. Did you go bird watching along the Southern Ridges? Create a story for it. Were you part of the Salsa Night? Create a story for it. Is painting your hobby? Create a story for it.
Let's take up the Mount Kinabalu example. You went on a hiking trip and you've got a bunch of photos. Create a new story on Teamie, call it "Conquering Kinabalu" and simply drop your images into the story.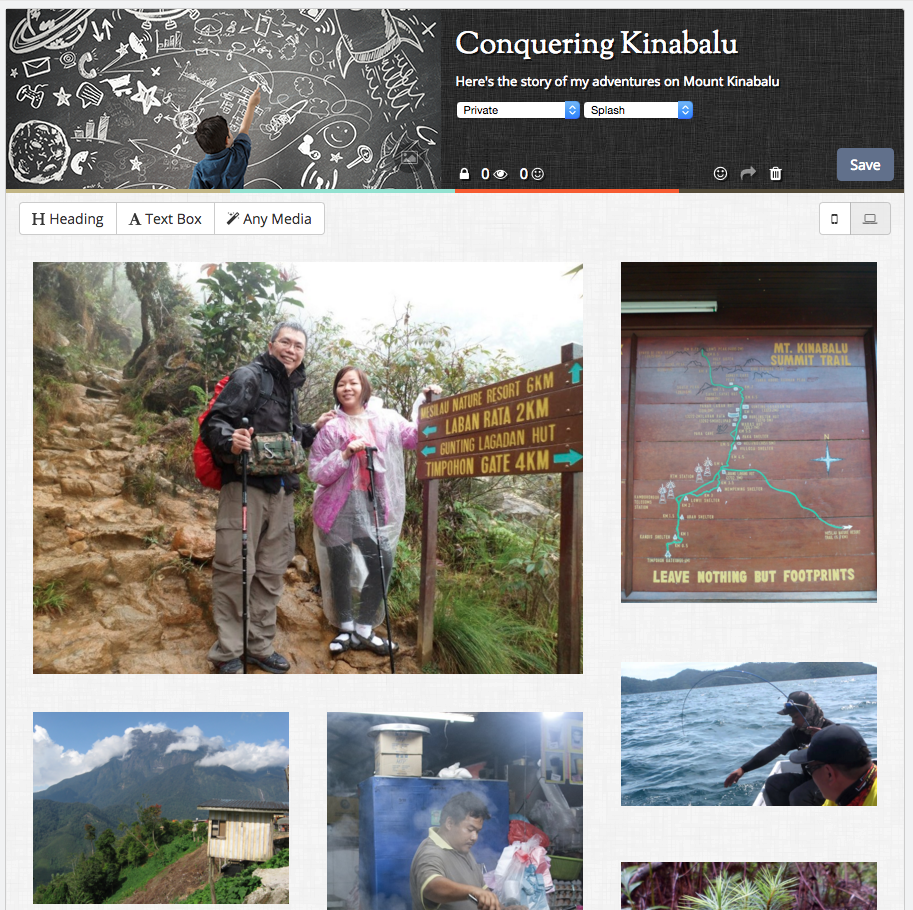 Did you also record a video? Sure! Drop that in as well. Is the video already on Youtube? No problem! Click Any Media and paste the link to embed it.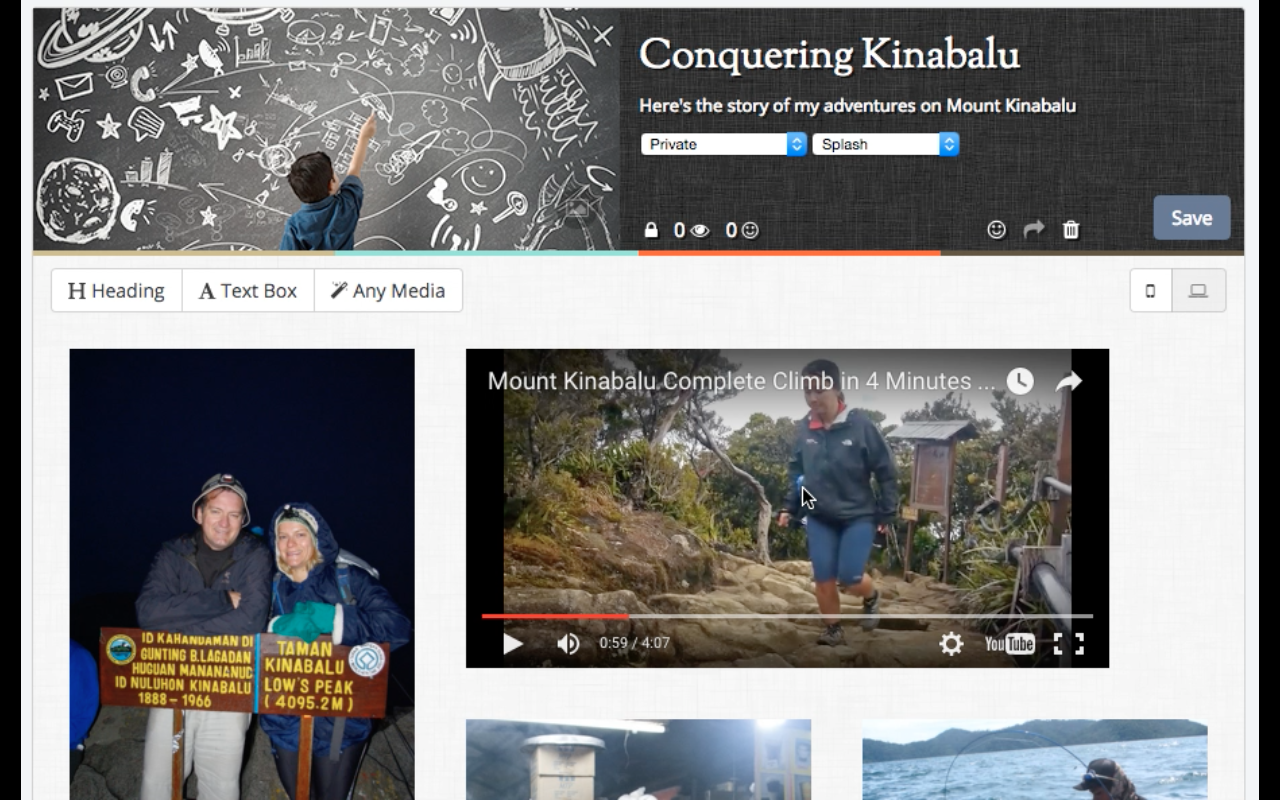 Would you like to elaborate on a particular image you captured? Sure! Click to add description.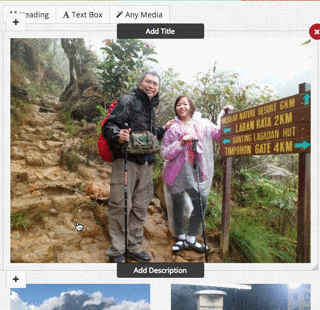 Would you like to resize certain images to give them prominence? Sure! Just drag them around.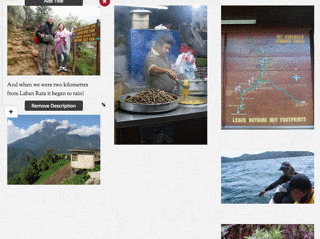 Would you like to give your story a mood? Sure! Give it a cover image and pick a theme for it!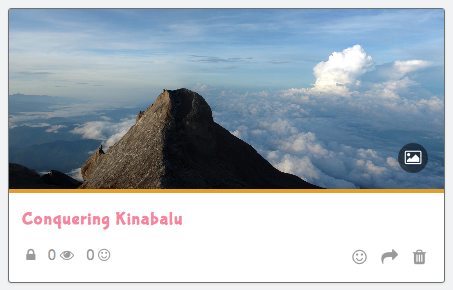 Would you like to keep certain stories private? Tweak the privacy setting for that particular story. Would you like to share your stories with others on the site? Make it visible to anyone on the site or just your connections.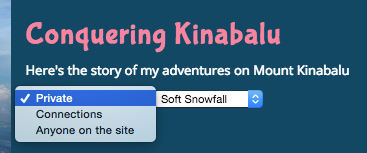 Would you like to see what stories others are sharing? Click on "Stories Feed" in the sidebar menu.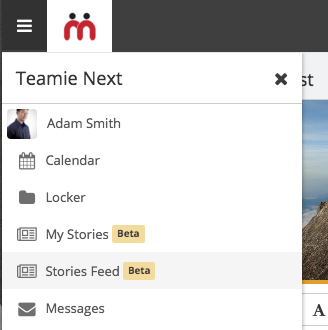 Do you love a beautiful story someone created? Give it a like!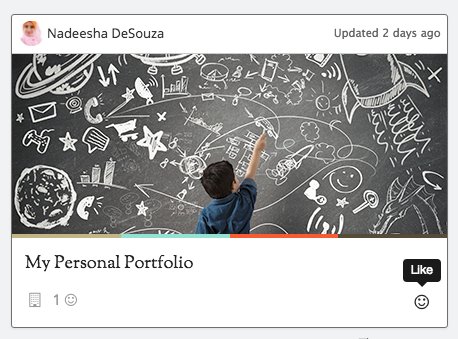 Would you like to add stuff from your newsfeed to a story quickly? Click "Add to Story".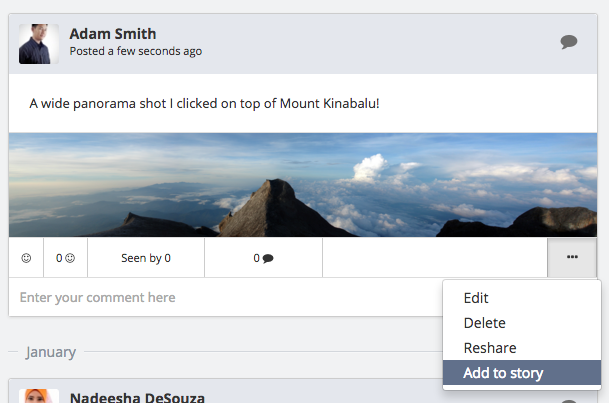 Would you like to have the Stories add-on on your Teamie site? Sure! Get in touch with your Teamie Account Manager or our Support team and we can help you with it.
Dash Enhancements
In addition to the three new features on Dash, we have made some enhancements to it as well. Read on.
Hide All Option for Overdue To-dos
You asked for it and we heard you. There were some learners who ended up having a lot of overdue items in their To-dos and asked for a quick way to hide them all. We have added a Hide All link in the To-dos Overdue section. And a Hide link for each item in that section.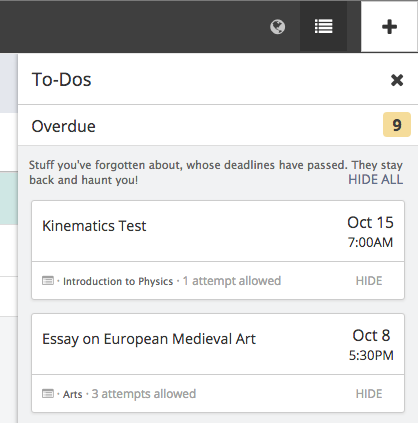 You cannot "Hide" an item which is in the Critical, Important or Upcoming categories, because well those are items that are coming up and you better do them!
Pinning Posts
This was a functionality we added sometime back and now we're happy to say we support this in Dash as well.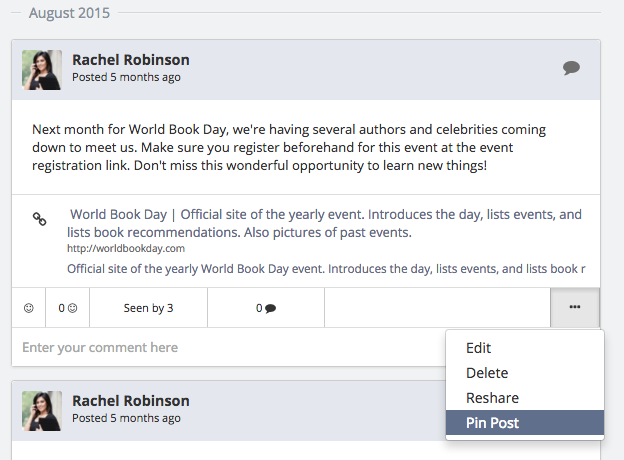 More Obvious Toggles
The switch that was used to toggle between read and unread lessons, all and pending assessments etc. was not very clear. We've made a minor change whereby you can now see the two options clearly before you toggle.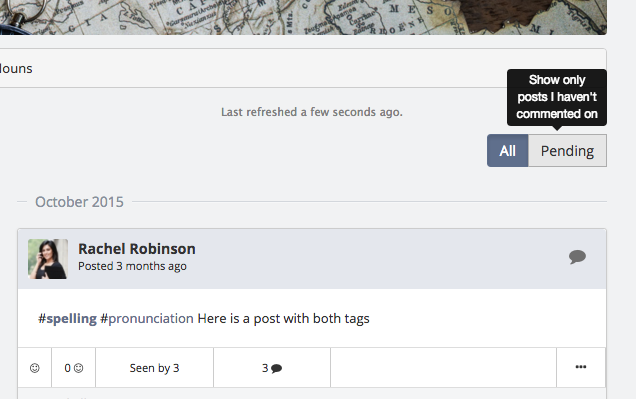 That's it for this release! In the next one, we have something awesome coming up for instructors. An easy-to-use interface for creating lessons. Until then, take care and express yourselves through audio and stories!