Lessons for Interests
"Education goes beyond just what is taught in a classroom".
We at Teamie hear this often. We have spent some time pondering on how to allow our platform to further a student's learning outside the boundaries of a classroom. Adding on to some of the inputs we received from you, we are taking a step in this direction by broadening the scope of a lesson.
We are doing this through something called an interest. An interest is a tag which you can add to any lesson you create. This would then make the lesson available to all learners who have chosen this interest in their profiles. Let us see an example of how this would work:
Martha is the head of education at a secondary school. She wants to create a set of resources which are available to all her students. As a site administrator in Teamie, she can go to the "Manage Interests" link in the "Manage Teamie" block and create a list of interests. All teachers can then add lessons to these interests.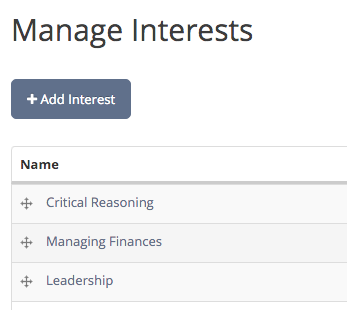 Thomas teaches Mathematics at Martha's school. He has created a lesson for one of his classes, and feels that it would be a good fit for the "Managing Finances" interest. He then adds this interest in his lesson's settings, making it available for all students with this interest.


Minnie is a student in this school. She is keen on understanding how banks and loans work, and has added "Managing Finances" as one of her interests in her profile.

She can now open the "Lessons for Interests" link from her sidebar in Dash. Here she would see the list of all lessons which fall under the interests selected in her profile. She can then click on any of them and start reading as usual.

We have made "Lessons for interests" as an optional feature which you can enable for your site.
New features in Gradebook
saw Gradebook come to Dash, enhanced with inline editing of scores and a full screen mode. This update contains two more enhancements with the aim of automating tasks which you might otherwise have to do yourself.
Sorting of Gradebook by Last Name
A frequently mentioned need by some of the instructors was to sort the gradebook by the last name of the students. Maybe this is needed for your institution's student management system. You can now do this with a single click.
We have also extended this functionality to the gradebook export. Your sheet now has two additional columns allowing you to sort by first name and last name separately.
No more hassling with excel to get this right!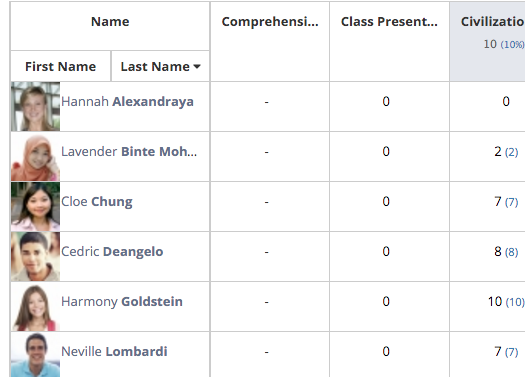 Certificate Download
For some of our customers, learners need to be able to produce a record of their learning, either through a certificate or just a way to to show off their grades to their friends :). We have now added a way for institutions to design certificates which learners can download from their gradebook. This is an optional feature, and the certificate option will only appear if you enable this feature for your site.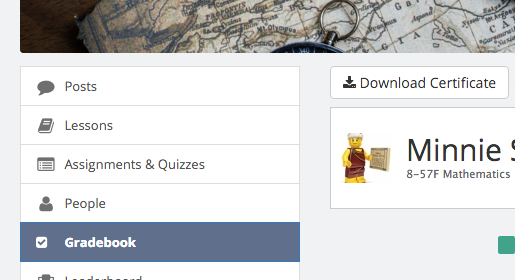 The site administrator can design this certificate by going to the "Configure Certificate Template" link inside the "Manage Teamie" block. Here, you can fill in the Header, Content and Footer for your institution's certificate. These fields all allow rich text and embedded images, so you can make it as snazzy as required.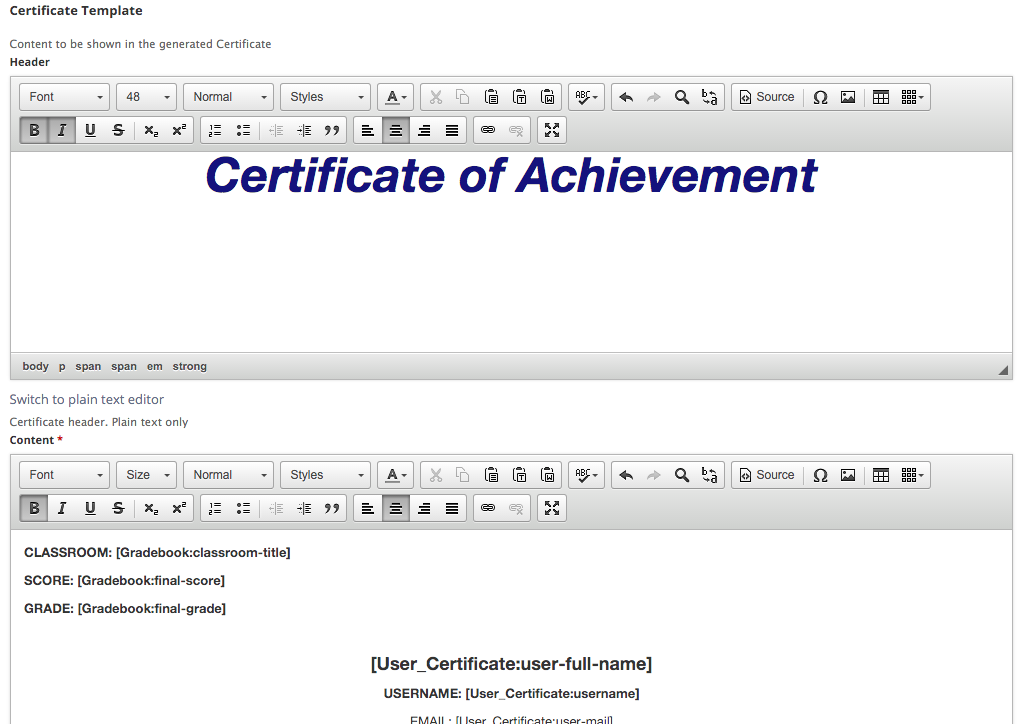 The content of this certificate takes placeholders which will be replaced by the specific learner's details when they download it.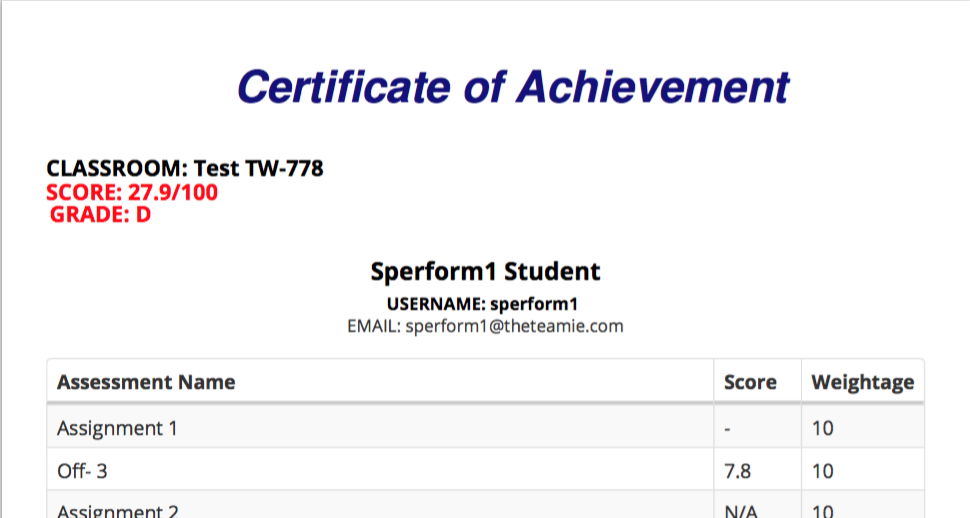 Remember, the download option will only be available to the learners once the teacher has published the scores for the classroom.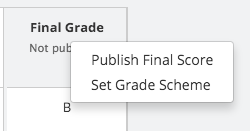 We are providing this as an optional feature which you can choose to enable for your site.
Manage Teamie in Dash
As we bring in more functionality to Dash, we have not forgotten that an indispensable component is the ability to manage the site. Site administrators can now access all their favourite links right from the sidebar.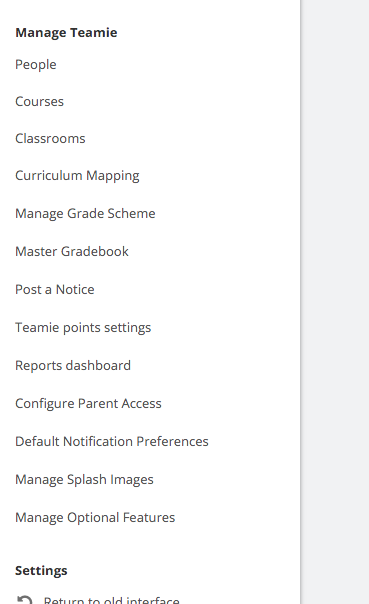 That is all for this release. We are planning some special updates for our lustrum release later this month, so stay tuned!