Greetings everyone! We are happy to bring you our latest update, Teamie Ruby (1.41). Ruby is a sturdy gem and so is our platform 😉 On a serious note, let's see what we have for you in this update:
Users can create calendars for personal use

Virtual keyboard now extended to all major workflows on Teamie

Administrators can now download any lesson
Personal calendar creation
Users will now be able to create personal calendars and events. These personal calendar events are different from the classroom level events that are automatically created with the creation of task posts, lessons and assessments with deadlines. In a nutshell, users can now create and add events in their personal calendar which will only be visible to them.
Personal calendar events needs to be manually added by users in their calendar. This can be especially helpful for learners who wish to add mini-deadlines for themselves for a long term project or something on those lines. Users can create and manage their personal calendars while viewing their own calendar.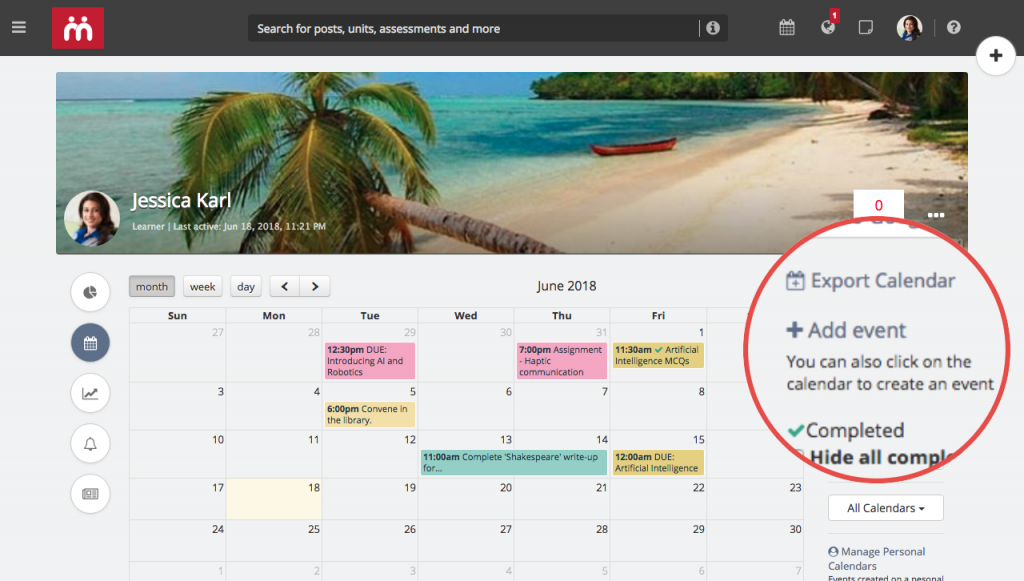 Users can also edit their calendars' details or even delete them. Although, keep in mind, deleting a calendar will delete all the events created with it.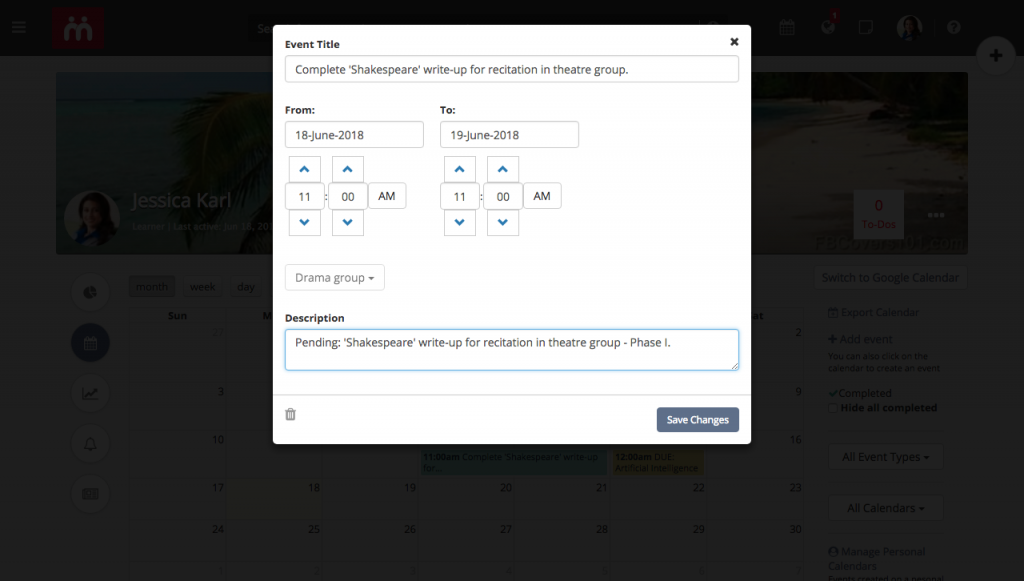 Events can be filtered from the personal calendar(s) by using the "All Calendar" filter. All personal calendars will appear along with classroom calendars in the filter drop down list. A small icon will appear before the personal calendars to distinguish them from the classroom calendars.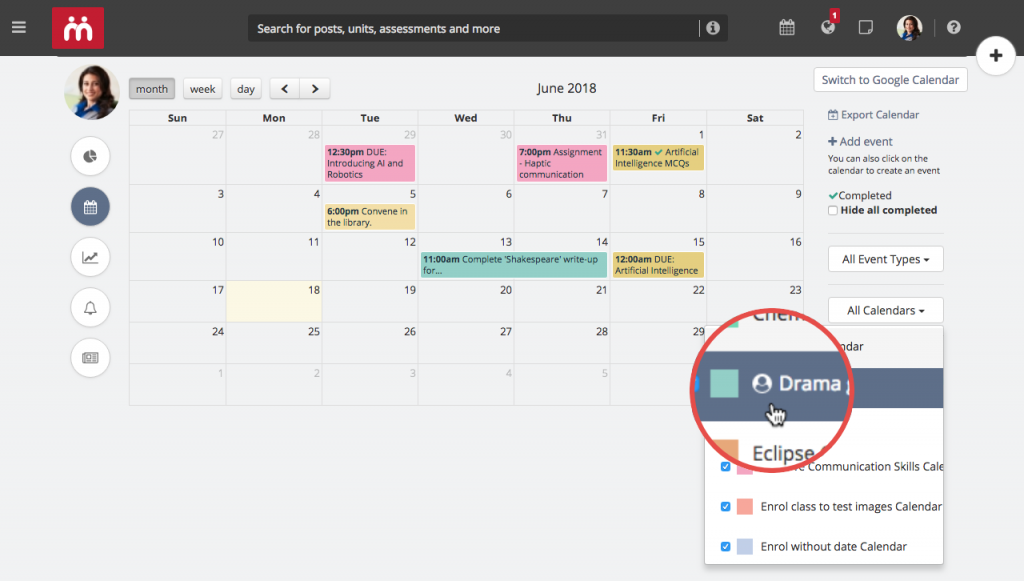 Users can also easily manage their personal calendars from the Manage Personal Calendars link.

They can edit their existing calendars from here or delete them, if required.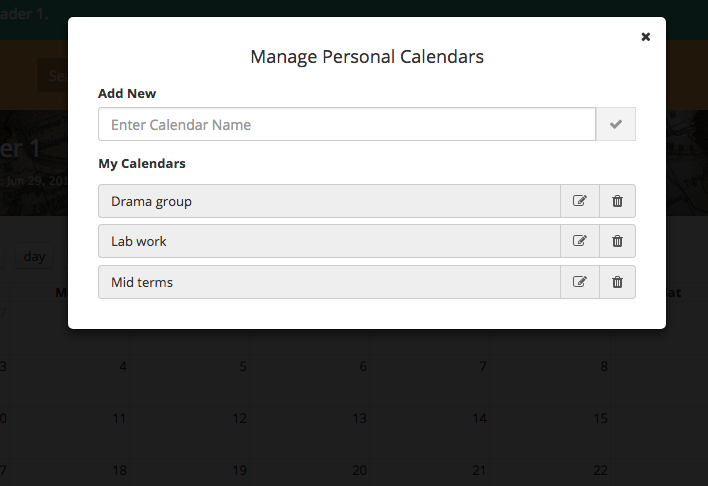 The icing on the cake is that these personal calendar events will appear in users' calendars too and hence they can be apprised of the tasks they have set for themselves along with other Teamie activities.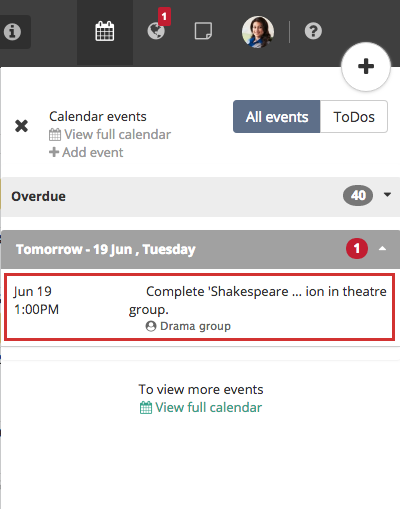 We hope this addition will support our users in planning ahead of time for their projects and other activities.
Virtual keyboard enhancements
We introduced virtual keyboard in our last web update. At that time, the virtual keyboard was implemented at limited places (post creation/editing, comments/replies in newsfeed, Story editing, and lesson page editing), but we did promise to include virtual keyboard in other important workflows in Teamie in our upcoming updates. So here we are, coming good on our promises! (little bragging should be acceptable, right? ;))
So, from Teamie Ruby (1.41) onwards, you will be able to make use of the virtual keyboard at the following places:
Poll options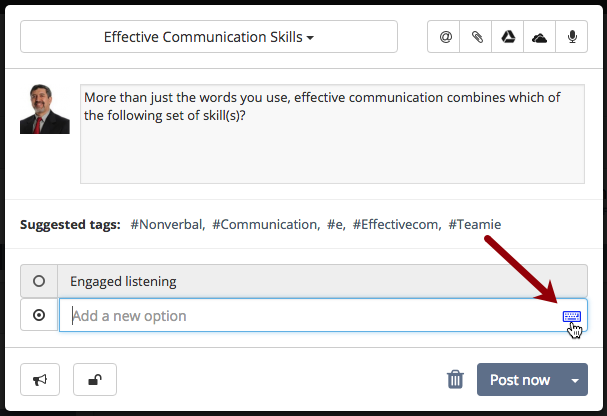 Quiz question types: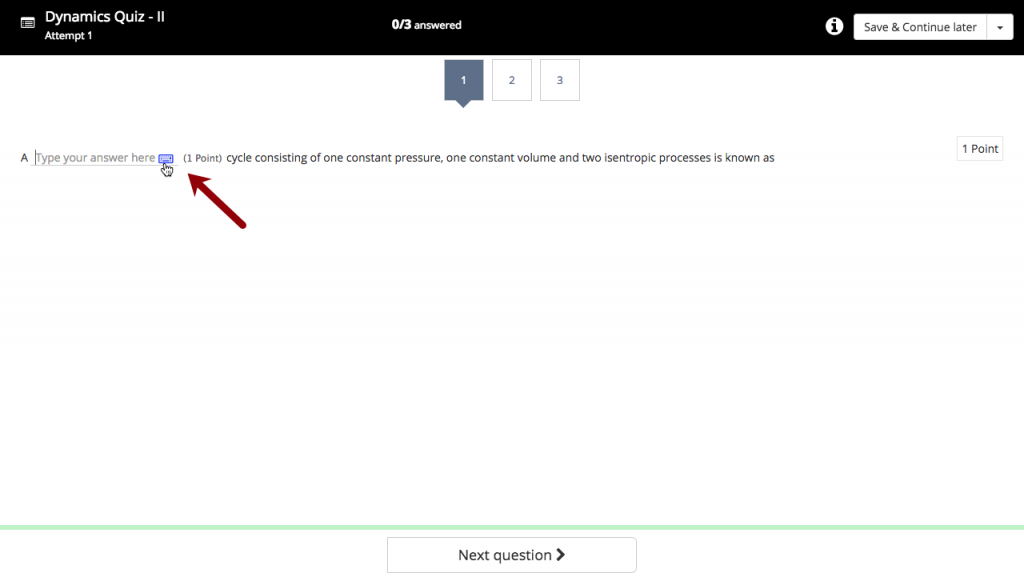 Fill in the blanks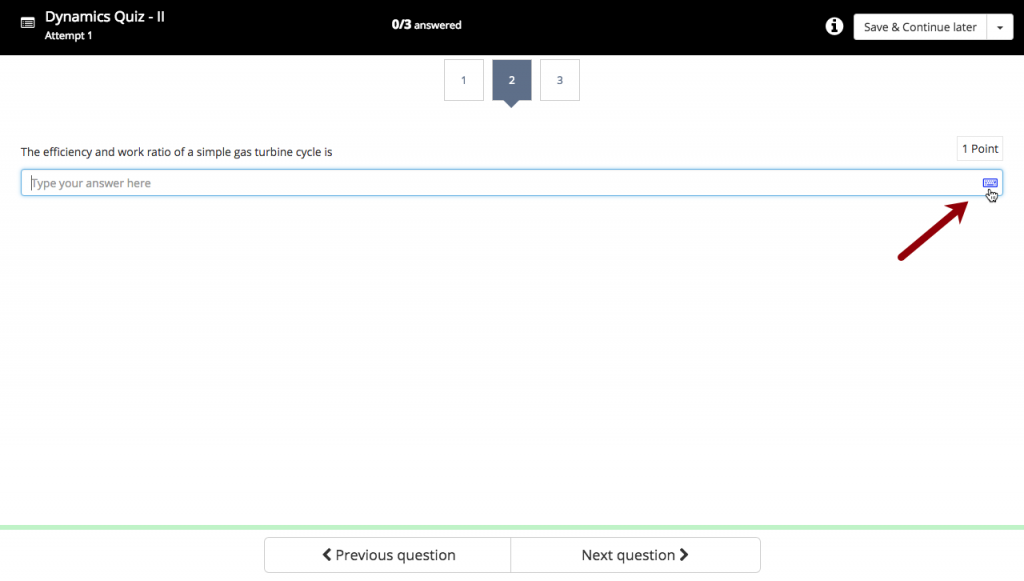 One Word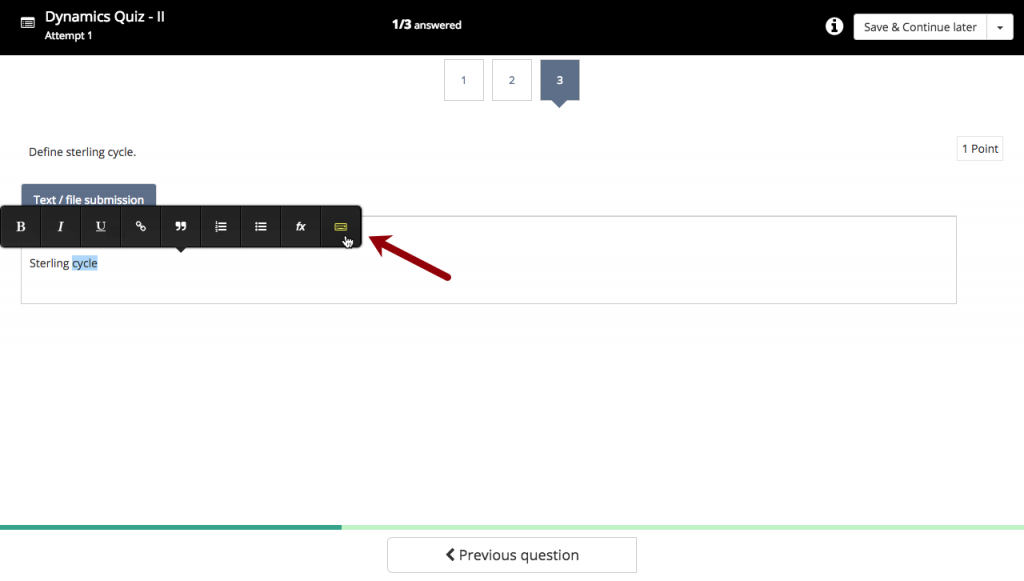 Open-ended
Assignments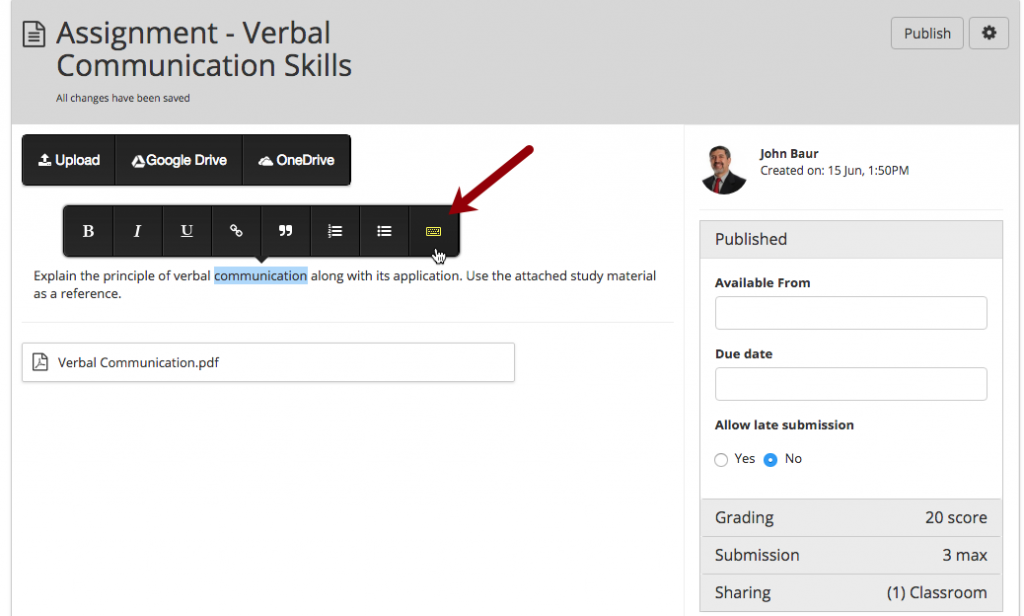 Instructor View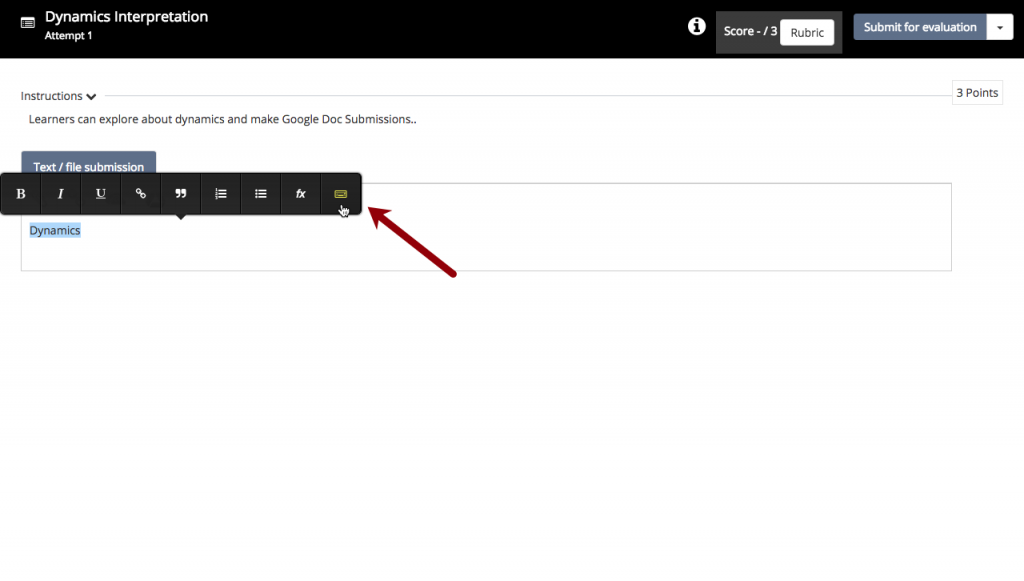 Learner View
Lesson description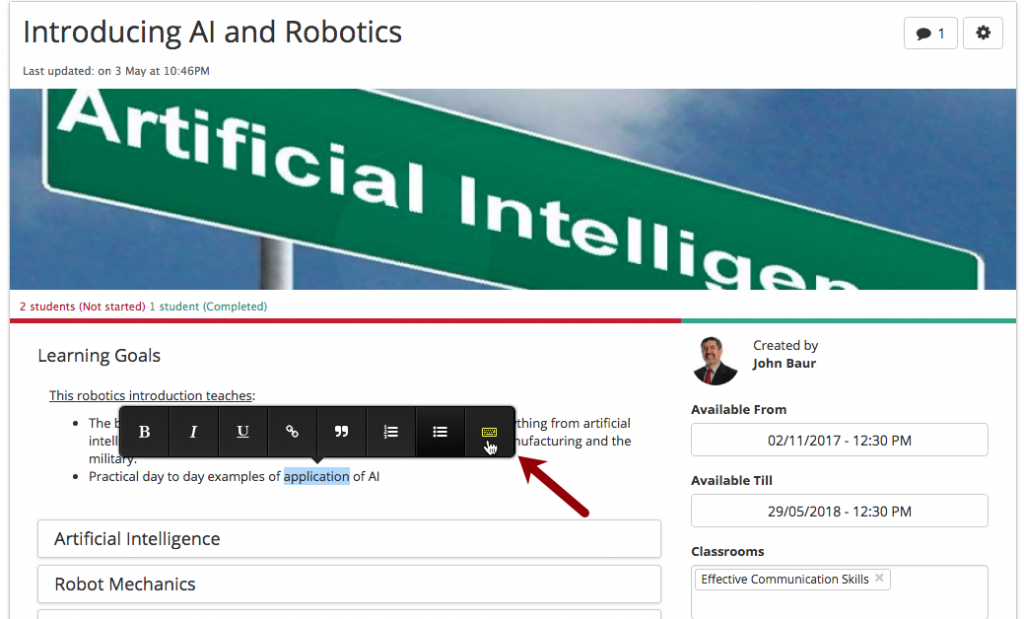 5. Offline test description

6. Story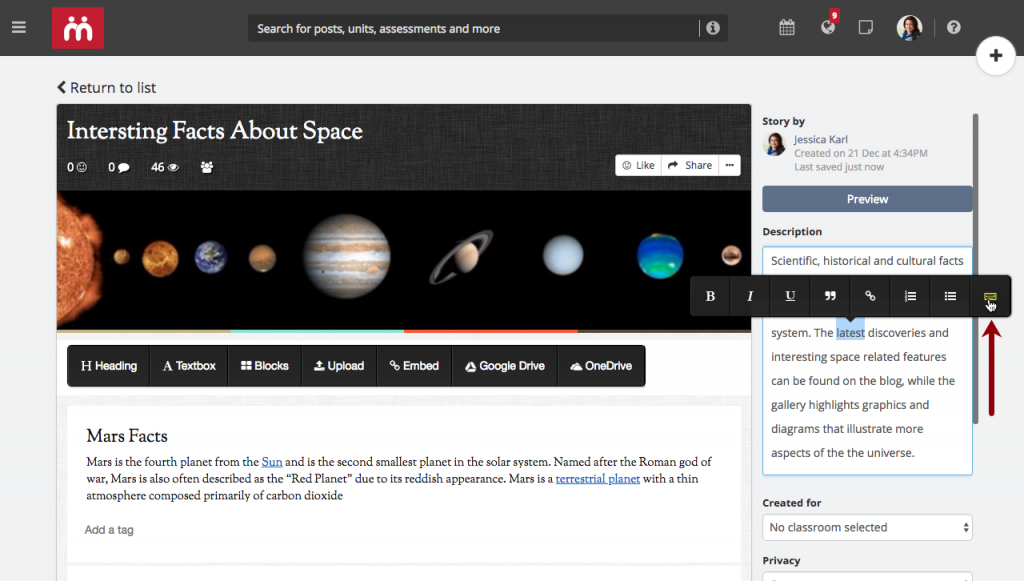 Story description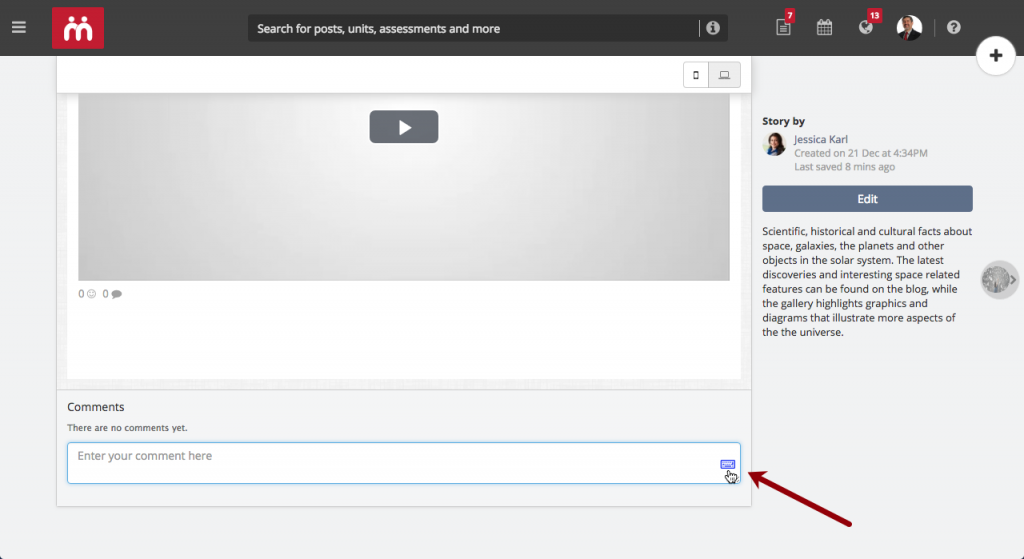 Comments on Stories

Comments on Story items' 
Minor Enhancements
Following minor enhancement is included in Teamie Ruby (1.41):
Administrators can now download any lesson
In our last web update, we introduced the option for instructors to download and export their Teamie lessons. We have build on it and added an enhancement to this workflow. Now users with administrative role can download any lesson in a classroom. We hope this will help administrators to have a more effective oversight over the learning process.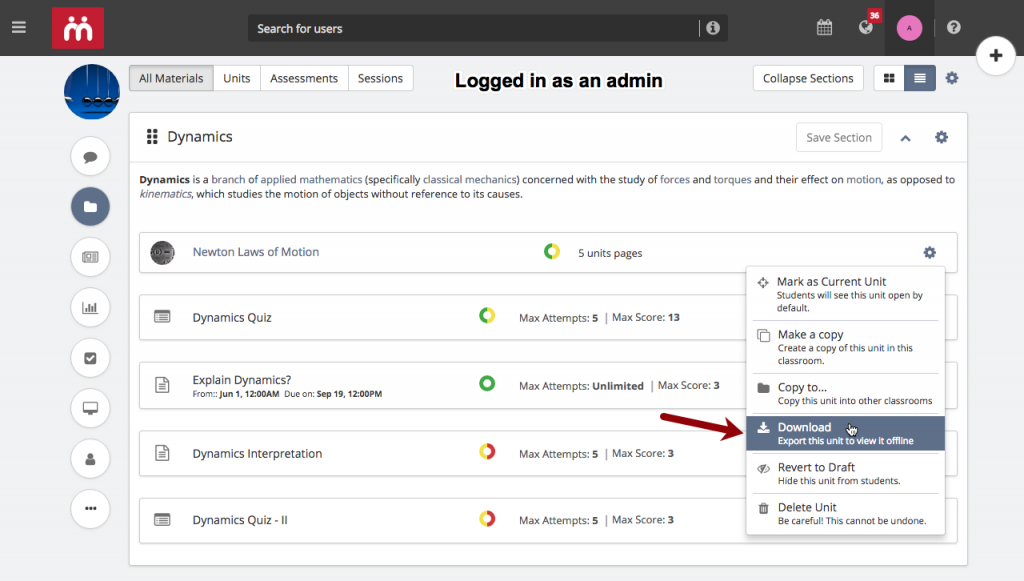 That's it for this release. See you soon with some exciting upcoming updates. In the meantime, stay healthy, stay collaborative! 🙂