Welcome to Teamie Honeydew (1.31). This update will bring some small but powerful additions to Dash. Wondering what? Let's brief you first.
Migrate lesson progression to Dash

Gradebook insights to provide better understanding of learners performance in a classroom

See timestamp information for all the posts and learning resources
Let's see how these additions are going to help you.
Lesson progression in Dash
This is an existing feature which a lot of you would have used in our old interface. We are now migrating it to Dash.
For those who are new to this concept, enabling lesson progression for a particular classroom will make sure that learners read the lessons in the order as set by their instructors. A learner has to completely read a lesson before he/she can access the next lesson on the Materials page of a classroom. Therefore, ensuring that the learners understand the foundations before they move on to a higher level of concepts in that classroom.
As with all features being migrated to Dash, we have made sure that it has come with an improvement. The improvement being talked about is the ease of enabling and disabling this option. You can easily enable the lesson progression from any classroom's Materials page with a couple of clicks.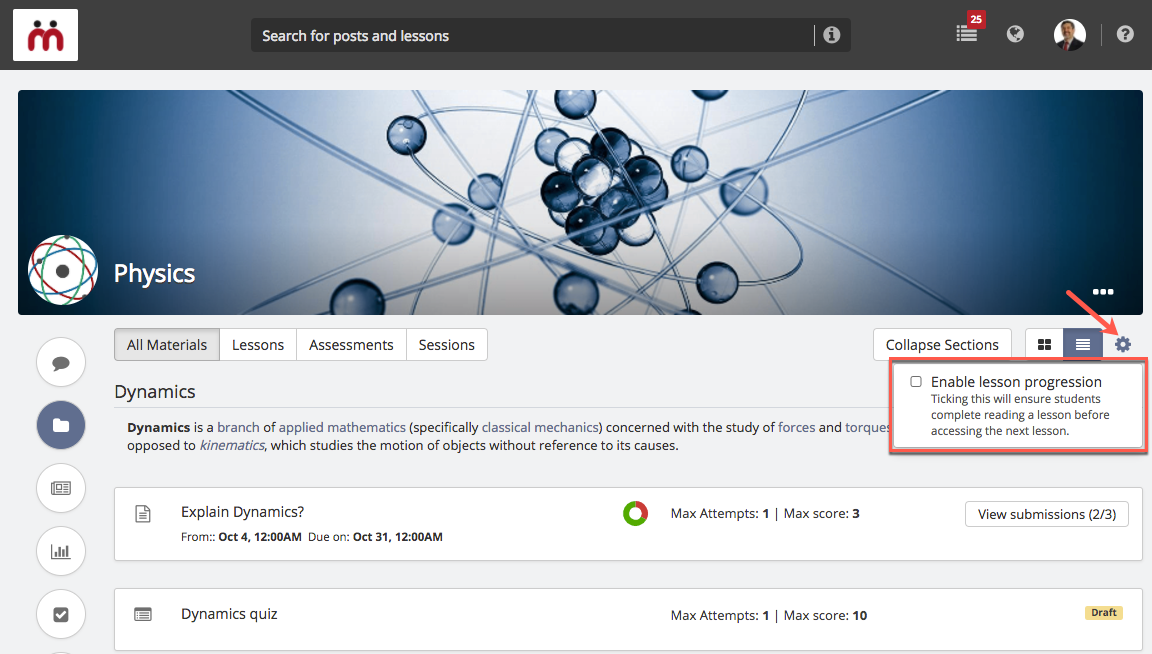 As an instructor, you will be notified that lesson progression is enabled in this classroom. You can disable it with a single click in case you don't want it.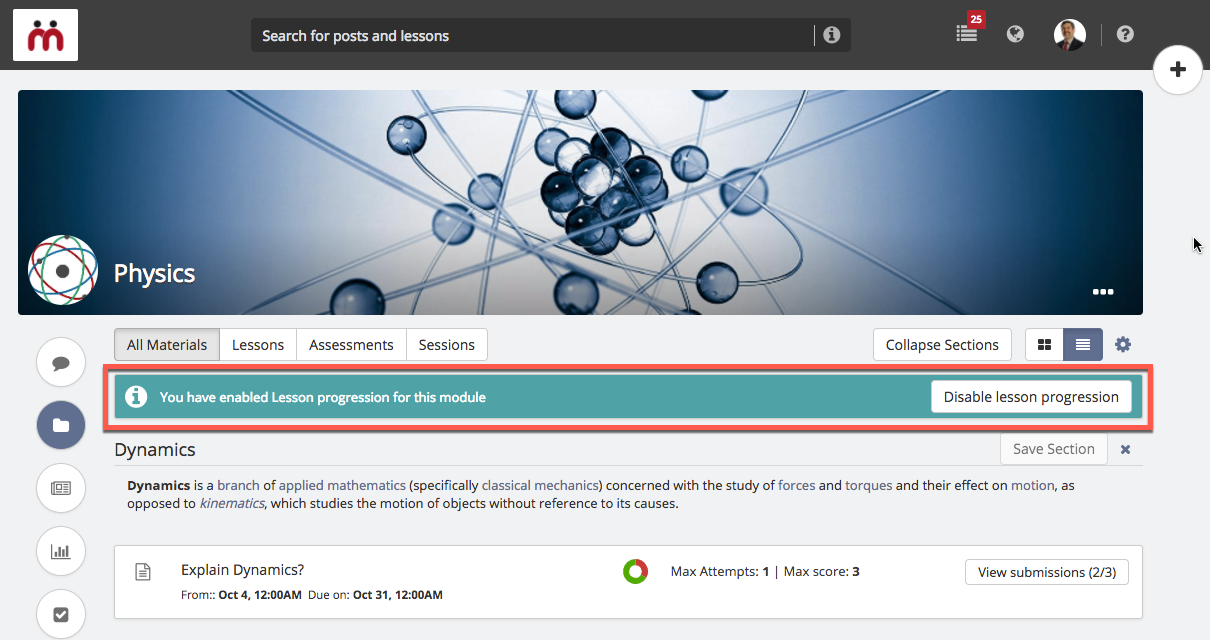 Gradebook Insights
Gradebook is an area of Teamie which has come quite far from its inception. Now we are taking it one step further and including a section to show you the insights of your classroom's gradebook. To make it more clear we will first show you how the gradebook insights will look like: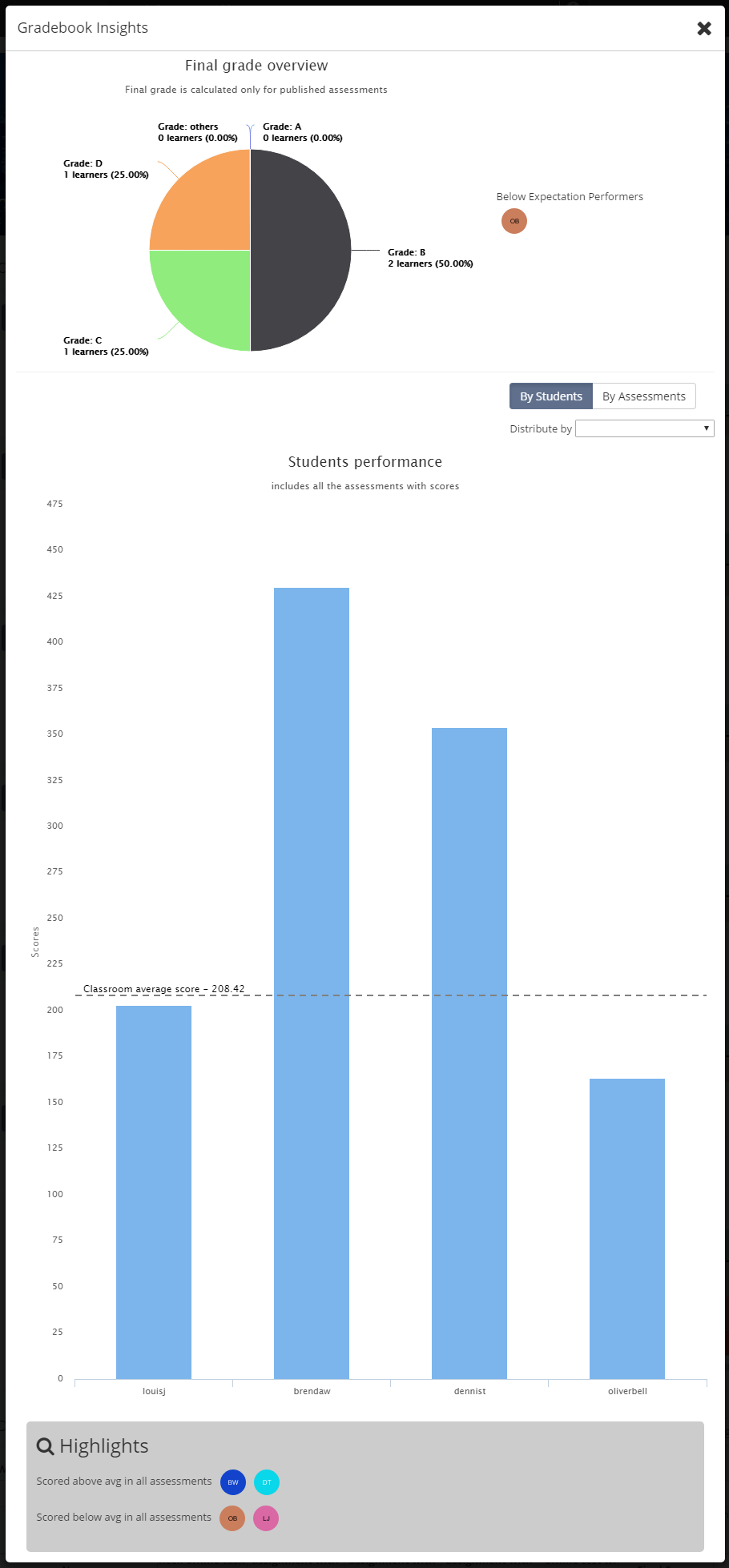 Looks awesome! Right? It's very useful too. You can enable it from the gradebook page.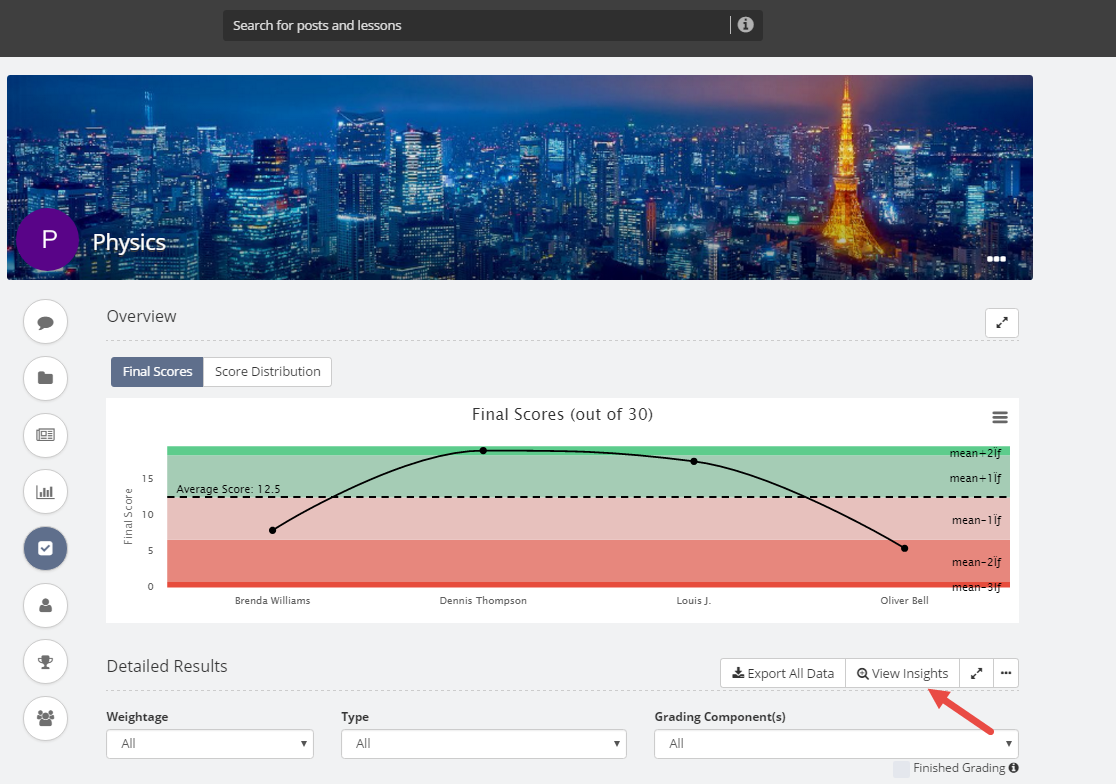 If you have assigned a classroom grade, then you will be able to see a pie chart which shows you how many learners fall under each grade. You can also see the list of learners who are performing well or below expectation. This way you can keep apprised of their learning curve.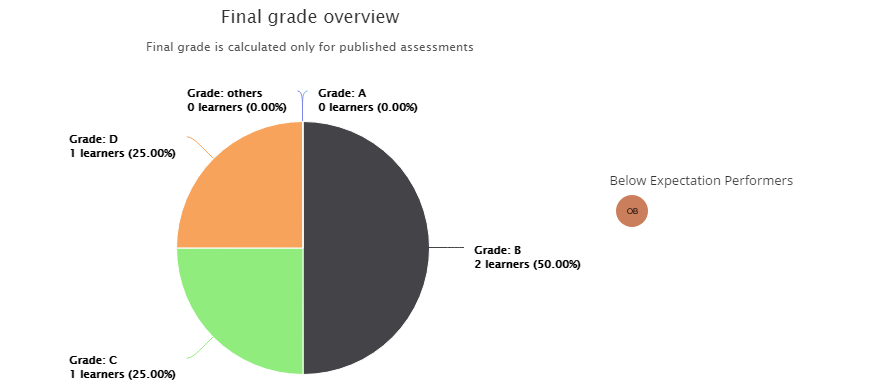 You can also gauge different learners' performance across assessments. Classroom average will also be marked to make it easy for you to compare each learner's performance against the overall class performance. Hovering over any learner's bar will show you some important insights about that learner's performance.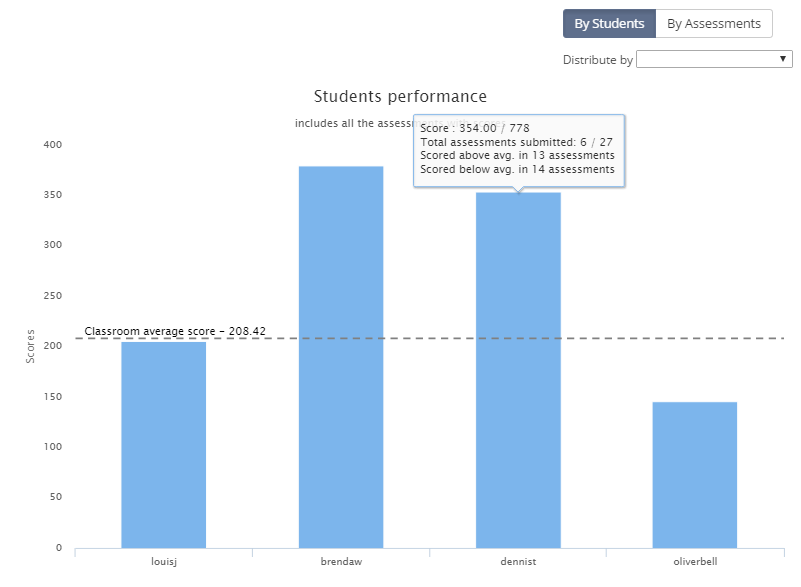 You can easily filter  the results by "Grading component" or "Sections" or "Weighted / Non-weighted".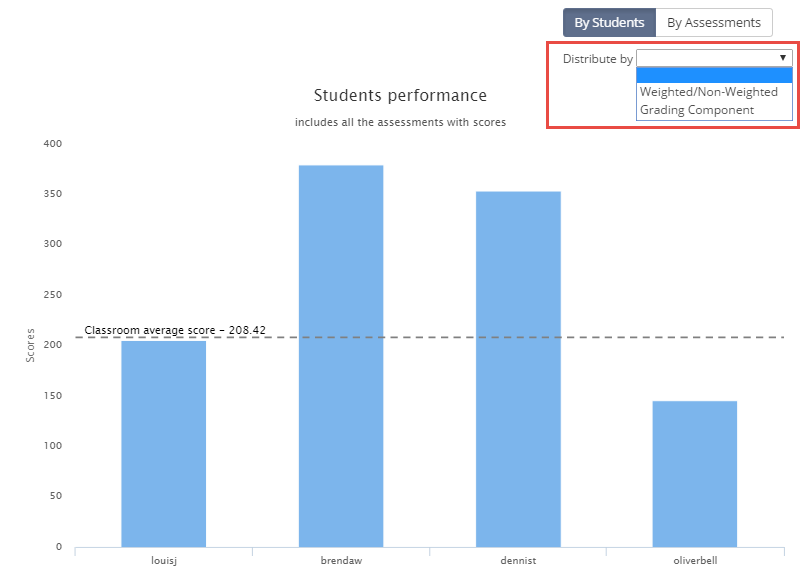 In case you wish to view the gradebook insights of all the assessments at the classroom level, you can also do that.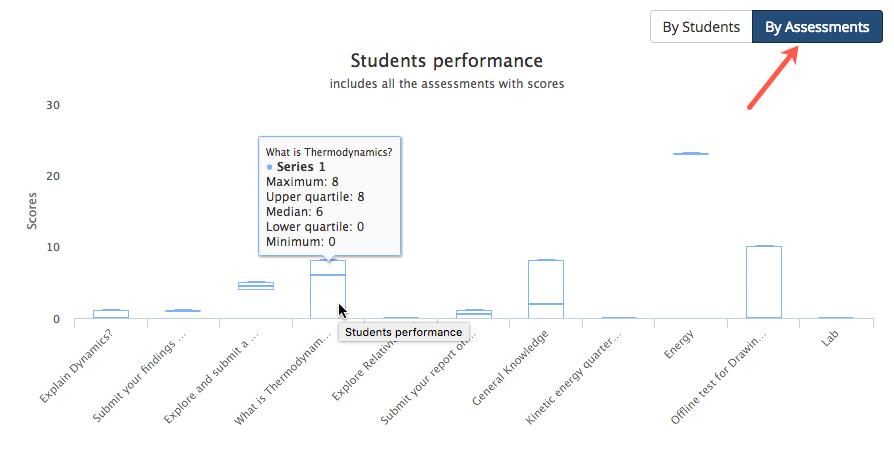 There is a lot more that you will have a chance to explore after the Teamie Honeydew (1.31) update is out.
Timestamp for posts and learning resources
Our users gave us the feedback that it sometimes difficult for them to ascertain the exact date and time of posts in the newsfeed section by just looking at the "Posted 15 days ago", "Posted 1 month ago", and so on labels.
To make the labels more specific and thus useful we will now be showing the exact timestamp for the posts which are more than one day old.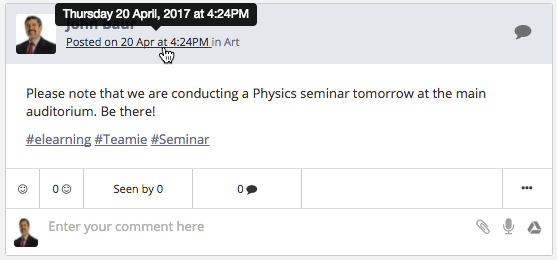 That's not all, we have taken the initiative and made similar improvements at other important places also, such as, bulletin board notifications, materials, stories and activity stream.
So keep sharing your feedback with us and we will try our best to improve our platform. We are never hard to reach – just drop us an email at support@theteamie.com and we will do our best.
Take care and keep collaborating 🙂