Hello Teamie users! Enjoying our collaborative e-learning platform? We are back with another release to enhance your Teamie experience. The name of this release is inspired by a color which is known to help create a warm, welcome feeling in homes without appearing too dark or overwhelming. Yes! We are talking about "Beige".
Someone once said, "an ounce of performance is worth pounds of promises." Following additions will be made in this release to improve your experience of using our platform:
Format your posts with multiple rich text options

Attach OneDrive files in lesson pages, stories and assignments

Managing user profile on

Dash

Video transcoding for better assignment submission experience
Let's break it up for you!
Format your Posts with Rich Text Options
Whether you are creating a post, updating a post, commenting on a post, or replying to any comments on a post, you will now see rich text options everywhere to format your text and help express yourself better 🙂
You will be able to leverage the following rich text options:
Bold

Italics

Underline

Blockquote

Hyperlink

Bulleted list

Numbered list

Equation

Clear formatting (to convert rich text into plain text quickly)
Rich text options will appear as soon as you select the text area in a post or comment. Following illustrations show you the options: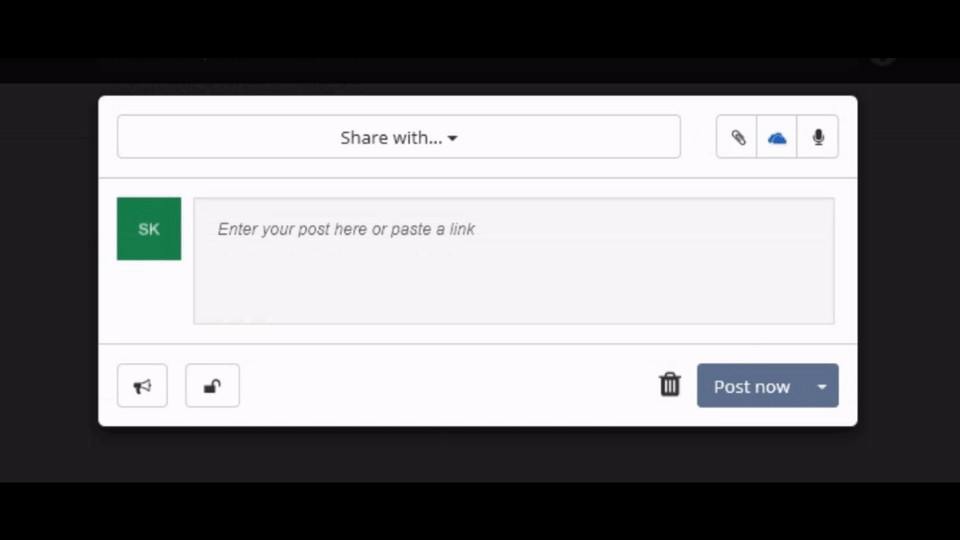 This might seem as a small enhancement, but will have a very positive effect on the overall post creation workflow. As they say, "God is in the details".
Attach OneDrive Files in Lesson Pages, Stories and Assignments
For all those of you who have been using OneDrive integration with Teamie are going to be a lot more happier than before! You will now be able to attach OneDrive files in lesson pages, stories and assignments. All with the added simplicity of Dash 🙂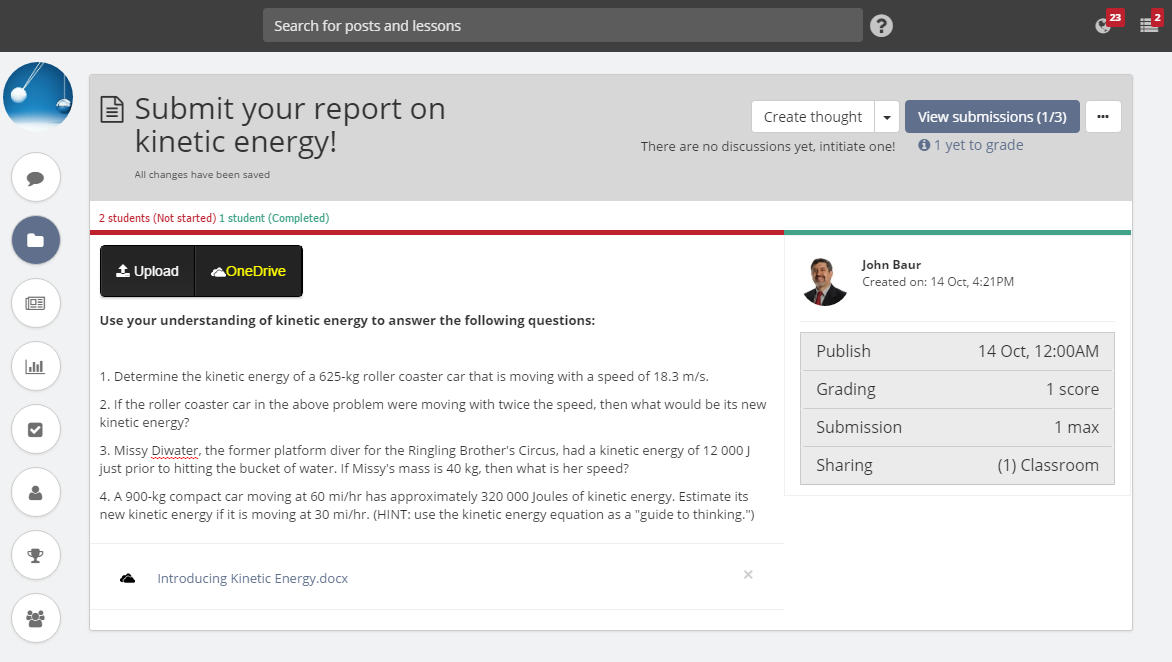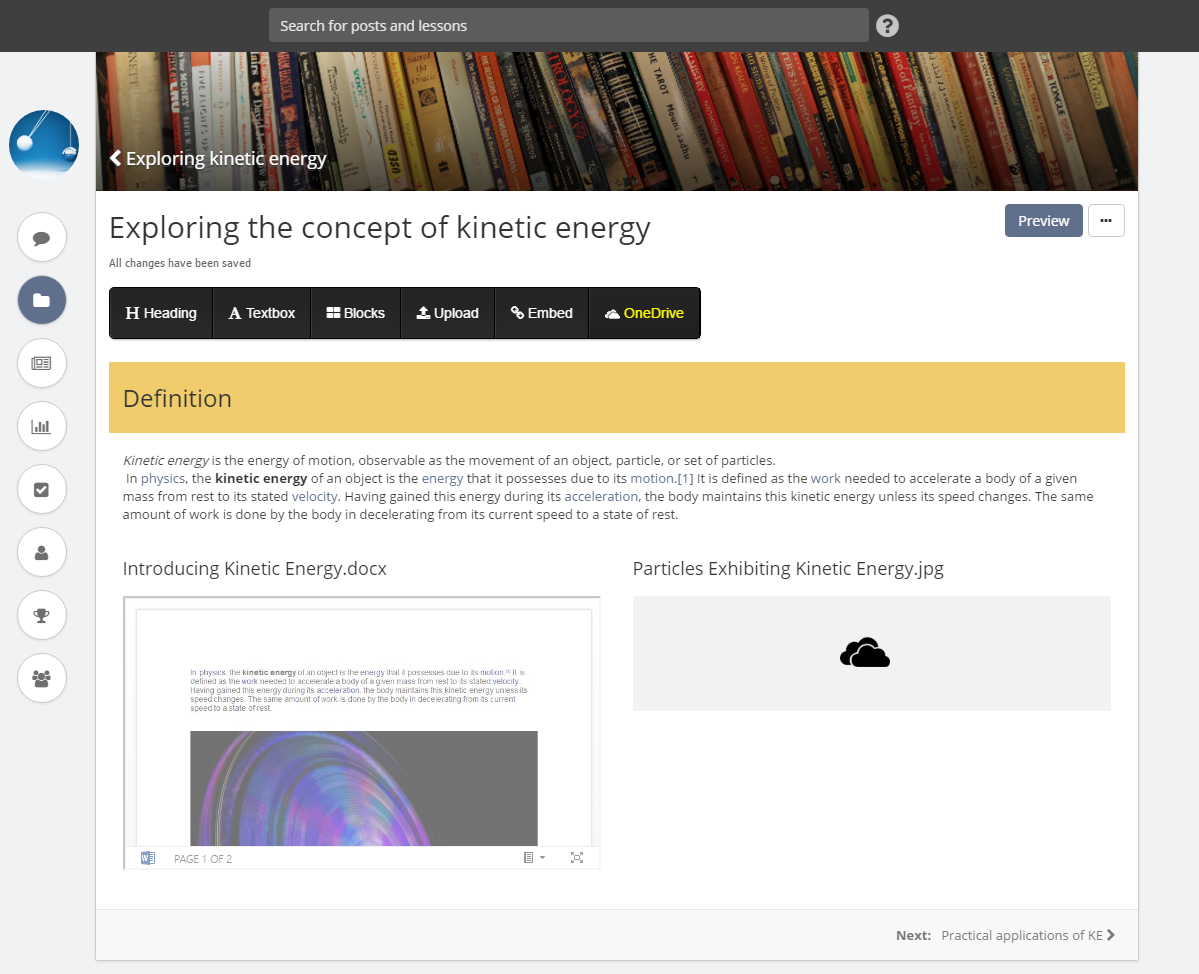 Minor Enhancements
Managing User Profile
As a site administrator, you can now navigate to any user's profile edit page from his/her profile page and make the required changes much faster than before. This can be done by any user as well to edit his profile.
In case you need to manage any user's classrooms or groups, you can also do that from the user's profile page.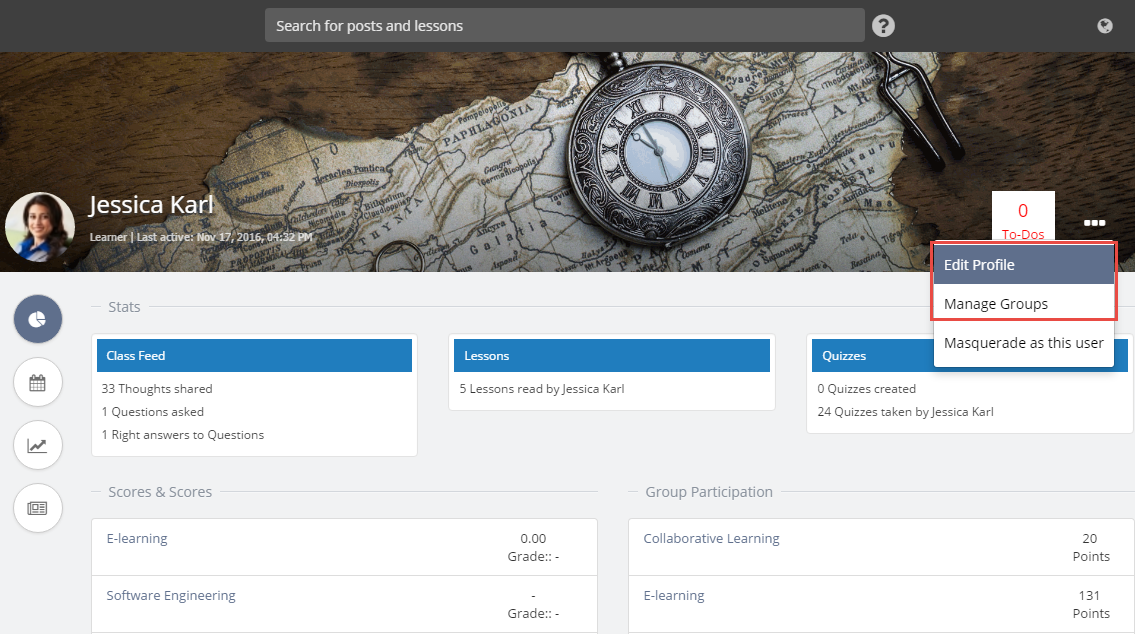 We have a couple more things that'll make administrators happy.
The first being the presence of "Blocked" label on any blocked user's profile on the site. As you already know, you can easily navigate to any user's profile by searching his / her name from the Dash global search bar. So with the combination of these two things you can now quickly find out if a user is blocked or not. This will also serve as a visual aid for admins to know which users are blocked just by accessing their profile page.
Also, as an administrator, when you will search for any user, you'll now see a "Masquerade" link in front of the user suggestions. Clicking on that link will allow you to masquerade as that user immediately. So basically masquerading as a user has just become a two-step process. We hope that this will help you save some more time 🙂

You can also masquerade as a user from his / her profile page.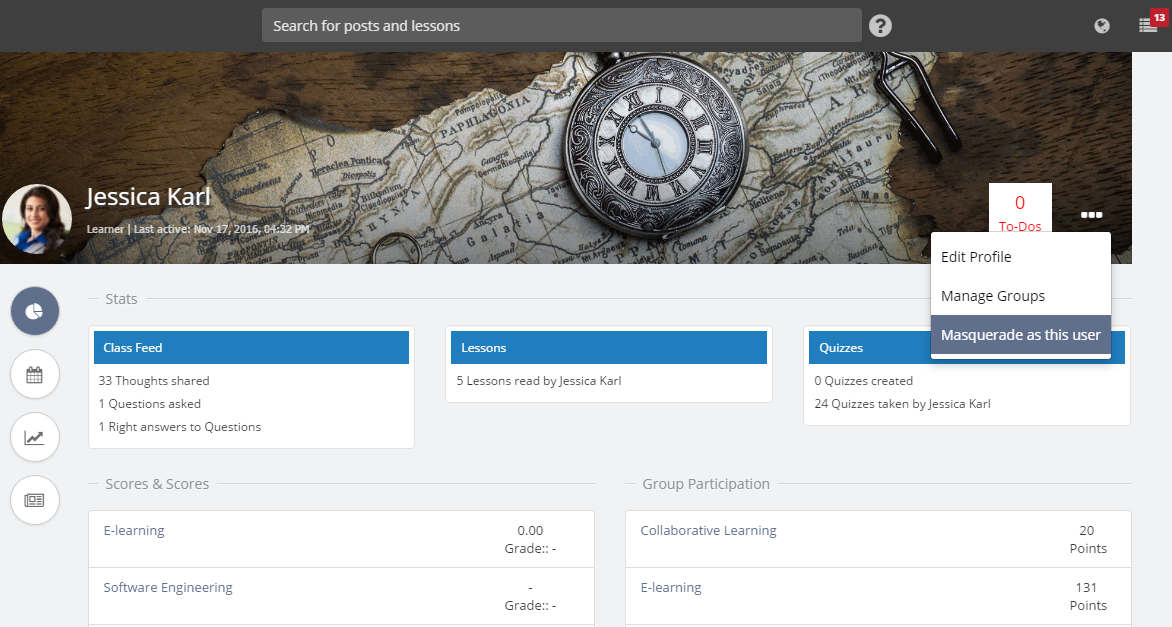 Video Transcoding for Better Assignment Submission Experience
Instructors can now play back videos attached by learners in non-standard formats in their submissions within the browser itself.
Any video uploaded by the learner in their submissions will be transcoded by Teamie. Don't worry, you would be able to view the transcoding process in the same way as to how you see on lesson pages and stories.
Moreover, the file size and duration of any uploaded video won't be a problem as there is no restriction on that 🙂
So, learners can now freely submit videos in supported formats and instructors can easily grade the submissions by playing back the videos in their browsers.
Adios for now. See you soon!