Our apps (Android – 4.3, iOS – 3.13) have been updated recently to offer you a revamped Profile and More screen.
Tapping on the More button in the footer will take you to your revamped profile with a handful of enhancements. Firstly, you will notice that the cover image for your profile has been added. It will be followed by your badges info along with the option to view all your badges (if badges are enabled).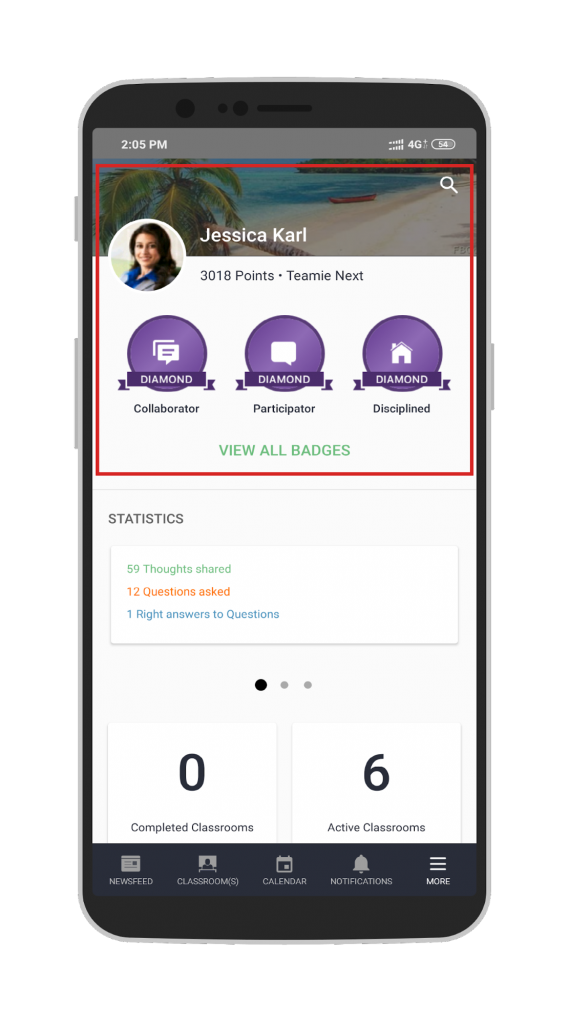 You will be able to view your site statistics in the form of swipe-able cards.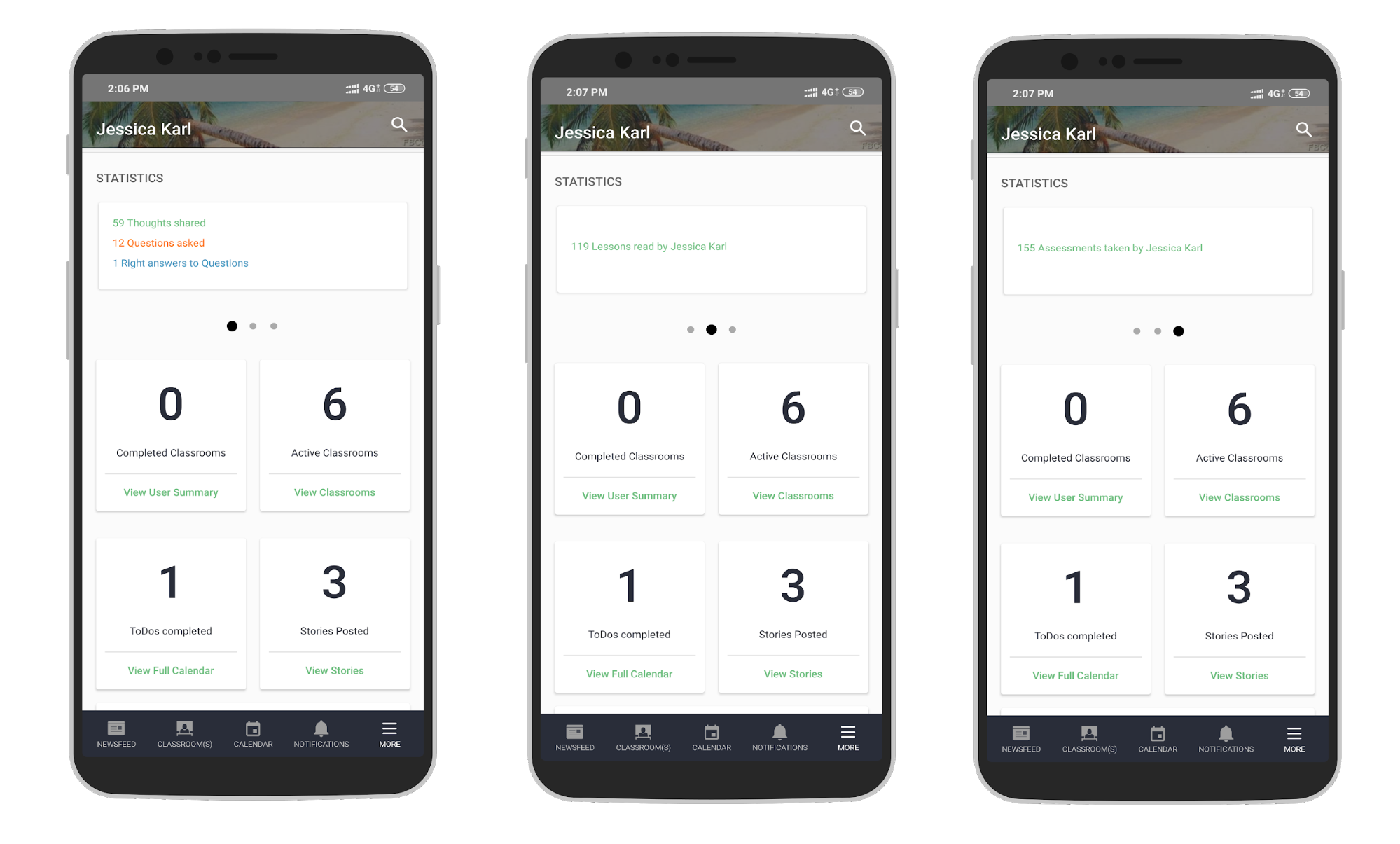 As a learner, you will be able to view the number of classrooms that you have completed along with the summary for your classrooms(if classroom completion is enabled).
You can also view all your active classrooms from the Active Classrooms card and your archived classrooms from the ARCHIVED tab.
The ToDos completed card will show the number of todos for the week that you have marked as done. You can tap the View Full Calendar to view your calendar.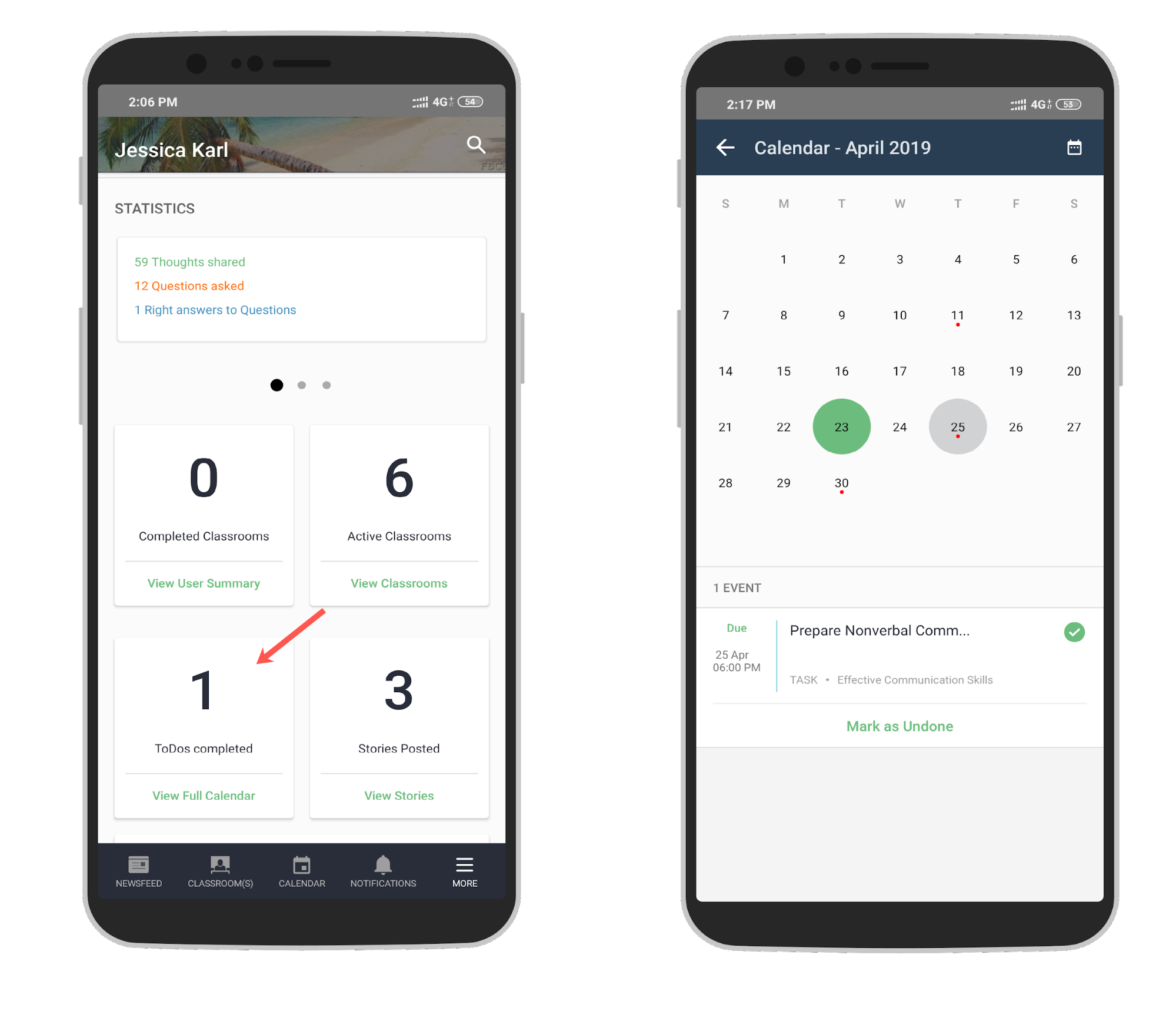 If the stories feature is enabled on your site, then you will be able to see the count of stories that you have posted. You can view all your stories too.
The LAST ACTIVITY tab will show you the last time you were active on the platform. Tapping it will take you to your activity stream.
The More about you tab shows you your basic metadata information, such as name, email, username, etc.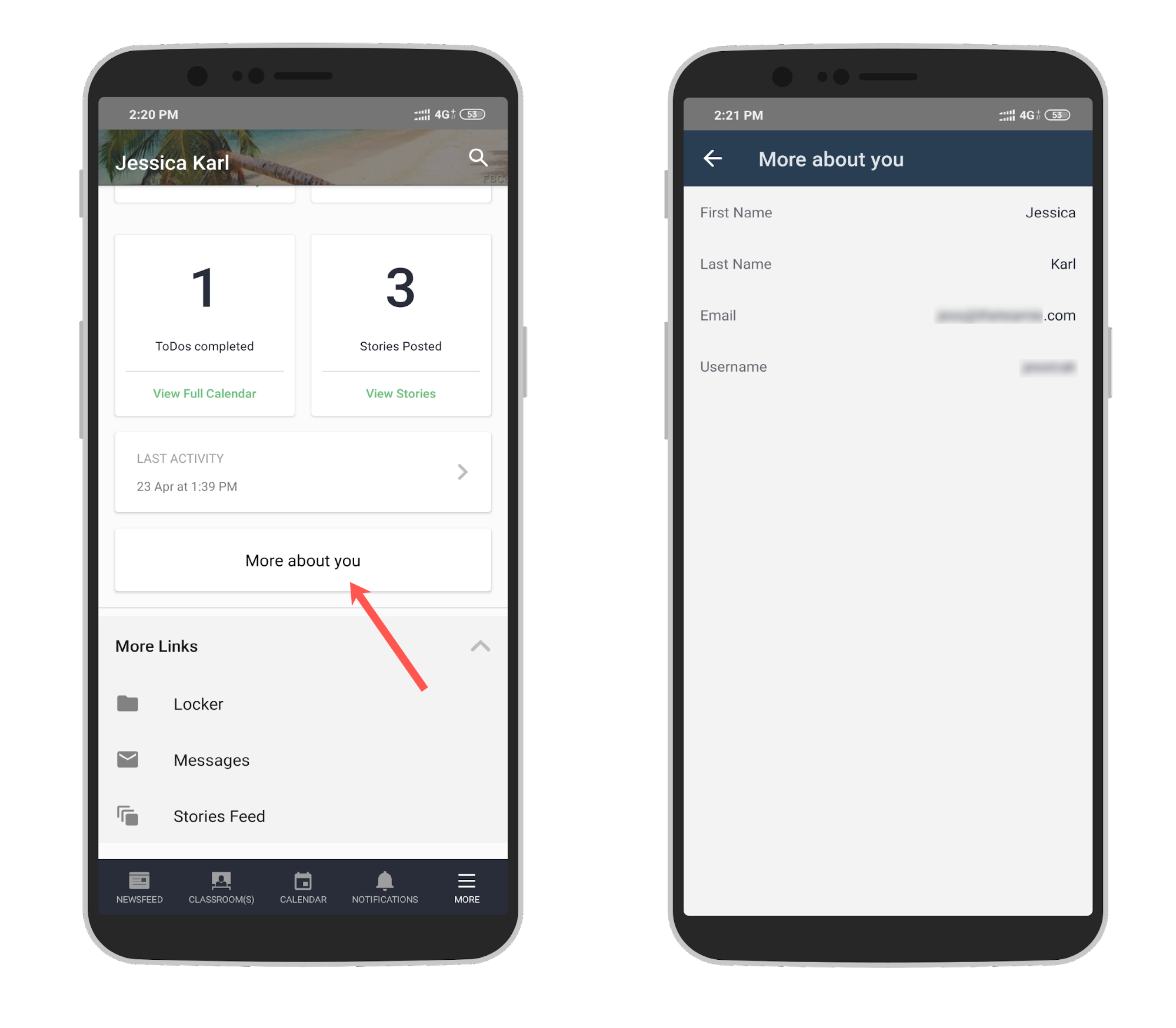 The Locker, Messages and Stories Feed links are nested under the More Links heading. Whereas, any external links (if configured on your site) will be clubbed under Additional Links.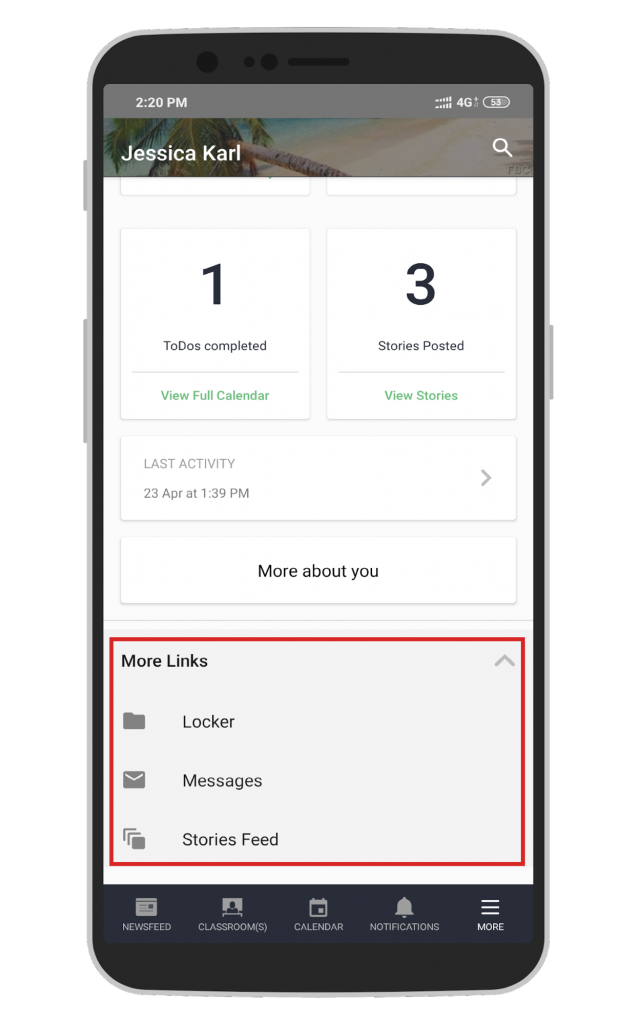 The Settings tab can be expanded to view the Edit Profile and Notification Preferences settings. Both these settings will be revamped in our upcoming updates for mobile apps. So, stay tuned and always keep your app updated for best Teamie experience!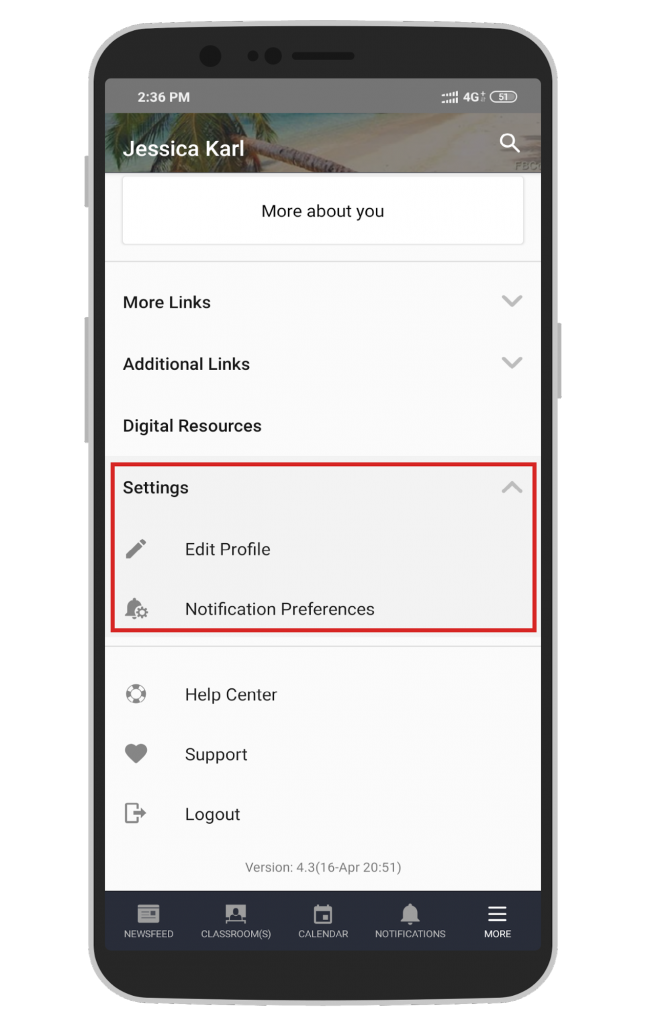 For any help, you can quickly refer to our Help Center or share your queries with us via Support channel. As always, a Logout option will be there to logout of your account, if required.
That's it for this update. See you soon with some fresh new Teamie app updates. Till then stay healthy, stay collaborative!