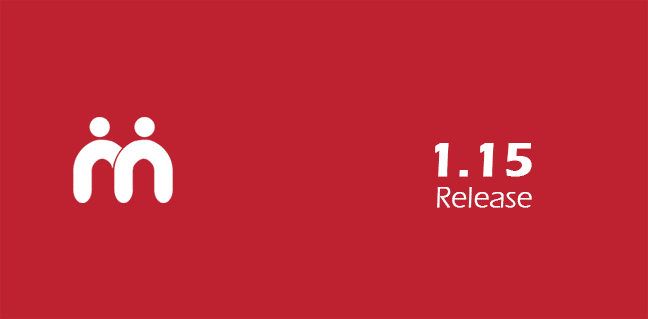 In this update, we've introduced new features that enhance the user experience and make Teamie more vibrant and fun. Read on to know more!
Login Page Slideshow
How do we let people customize their Teamie site to suit their institution's branding? How do we make Teamie fun? These were two questions in our heads, as we sat down to design this feature.
And we're introducing a way for site administrators to add a slideshow of what we call "Splash images" to their Teamie sites.
The concept is simple. Upload a bunch of images, give them some wacky captions. Arrange the images in the order you want them to appear in. And that's it. You've now got a neat slideshow on your site's login page.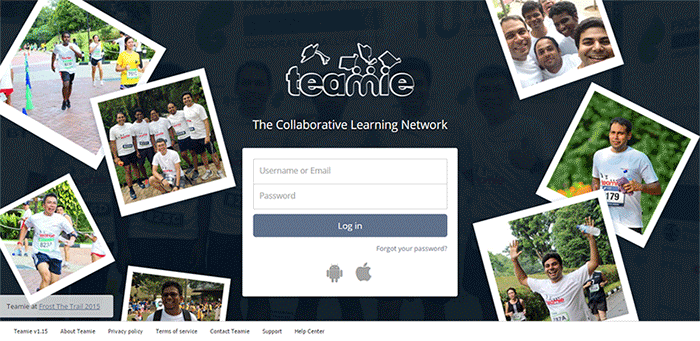 You can use the login page slideshow for various purposes. You could use it to communicate latest news happening at your institution. Or to highlight a special achievement by any of your members. Or simply to have some visuals that resonate with your institution's branding or ideology.
If the images you upload are artwork created by a Teamie user, then you can also credit him / her. We thought deserving artworks, deserve credit 🙂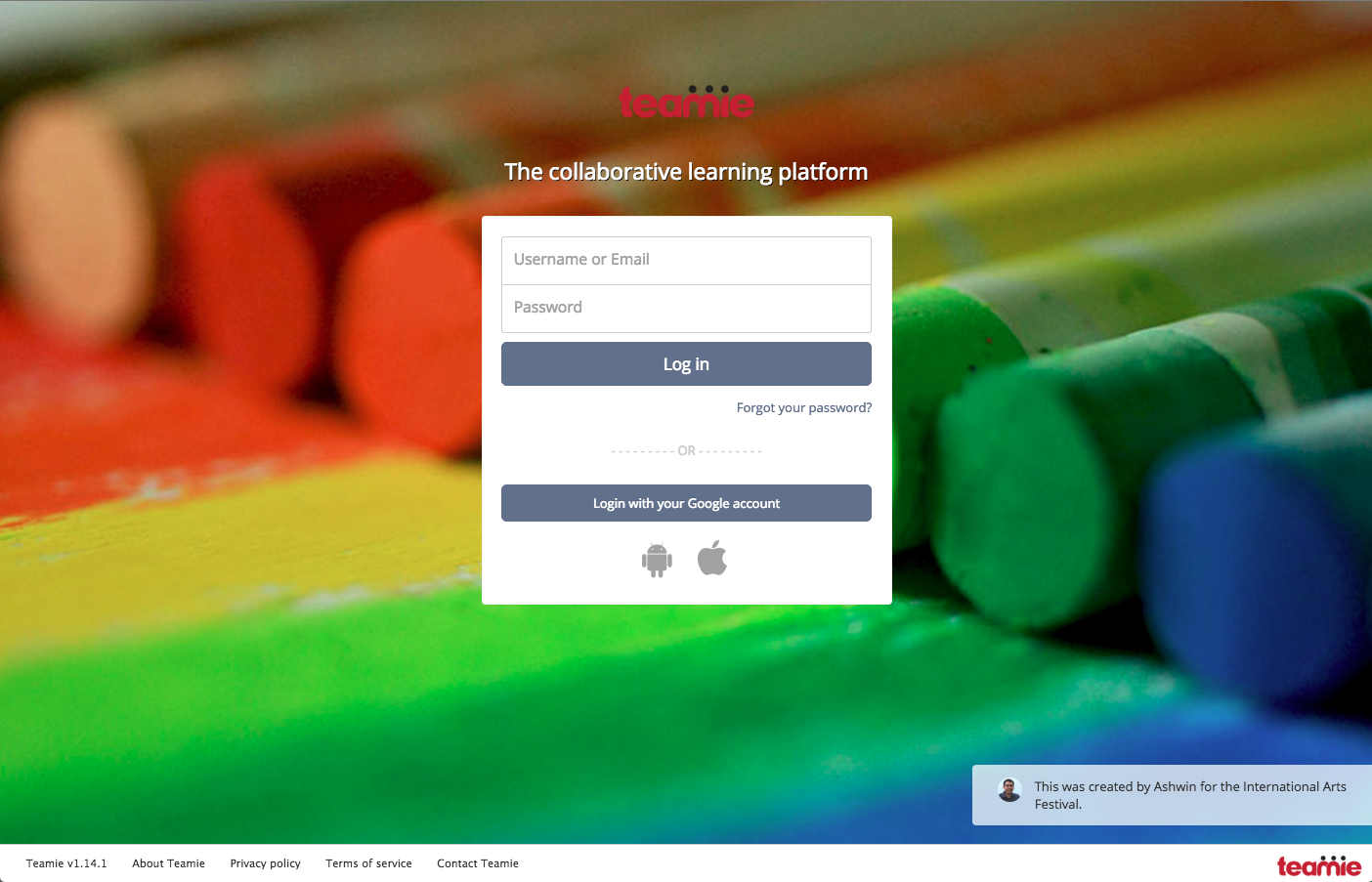 These splash images are not restricted only to the login page. You could also add some fun to your "Page not found", "Access denied" and "Site under maintenance" pages 🙂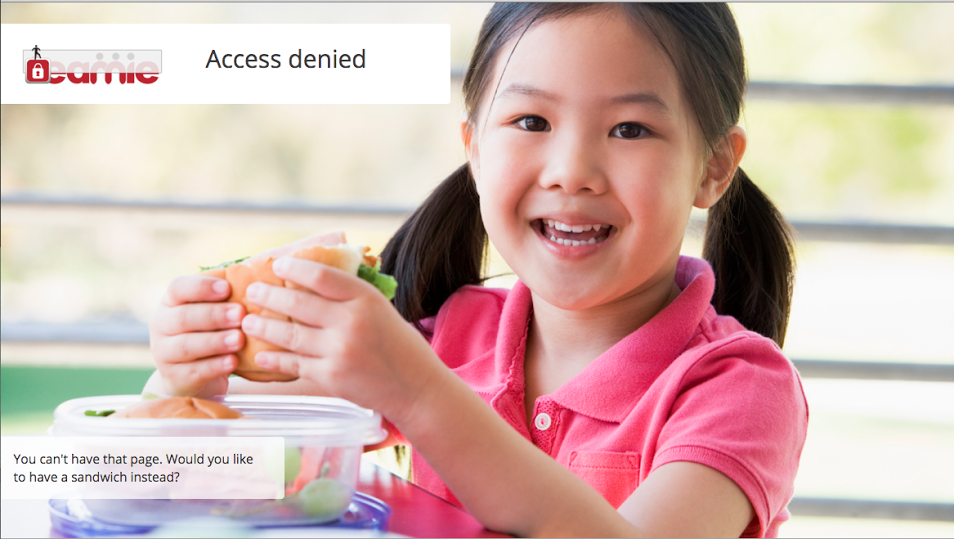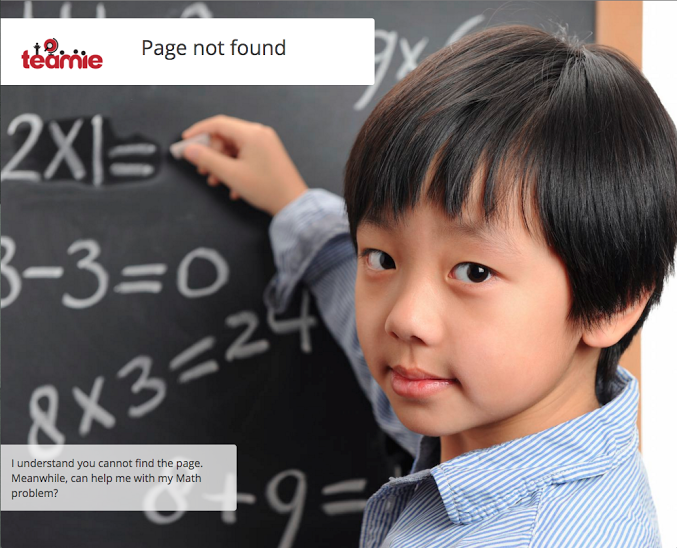 Splash images is an optional feature, which you can choose to enable for your site.
Notification of new questions
We aim to include at least one feature in every release that was requested by our customers. This is one such feature. It adds on to the Notification Settings feature we introduced a while back.
Many instructors we spoke to had a problem with the newsfeed. They liked the way posts are segregated as thoughts and questions – something interesting you want to share with others becomes a thought and a doubt you have becomes a question. But, instructors also wanted a way to be notified about new questions that their learners ask, which they can act on by responding to or by initiating the entire classroom to think about the answer. Thoughts do not have this urgency of requiring a response.
Of course, not all instructors might want this. And so enabling this notification for all instructors will flood everyone's notifications list. Hence, we've built this as an opt-in notification that you can turn on for yourself from your Notification Settings page.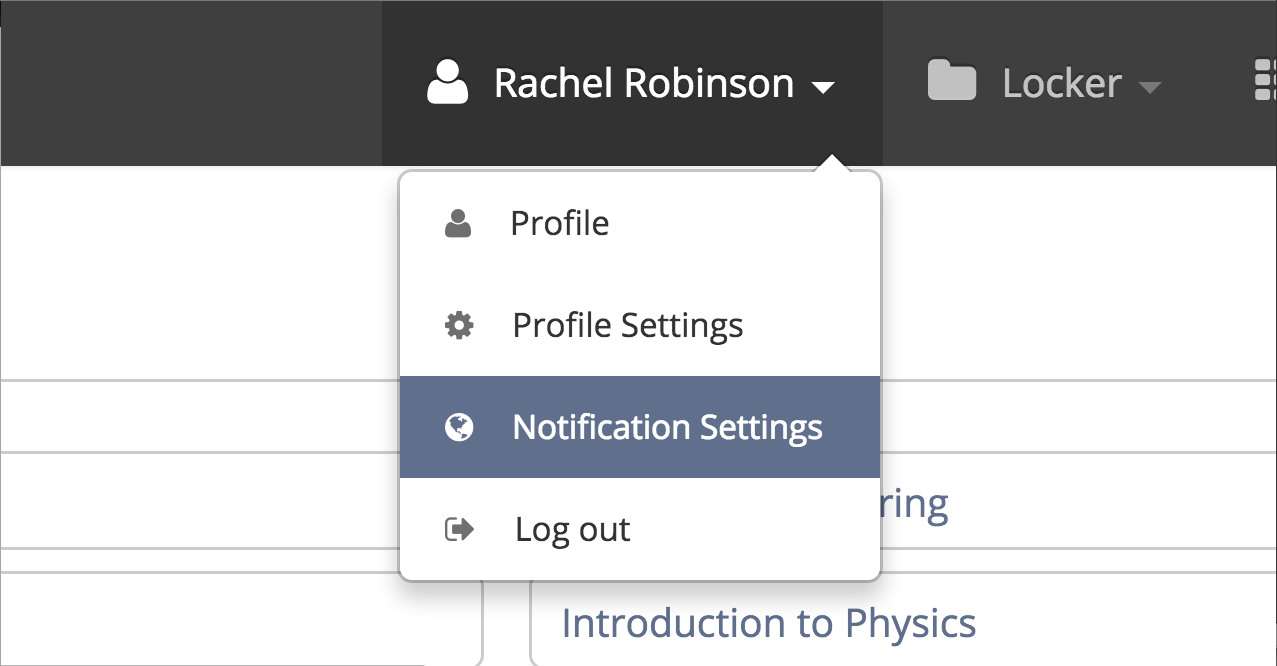 On your Notification Settings page, you will be able to enable notifications for new questions posted by anyone in your classrooms. What's more, you can also choose the medium of notification! When someone posts a new question, do you want to get an email or a web notification or a notification on your mobile device? The choice is yours!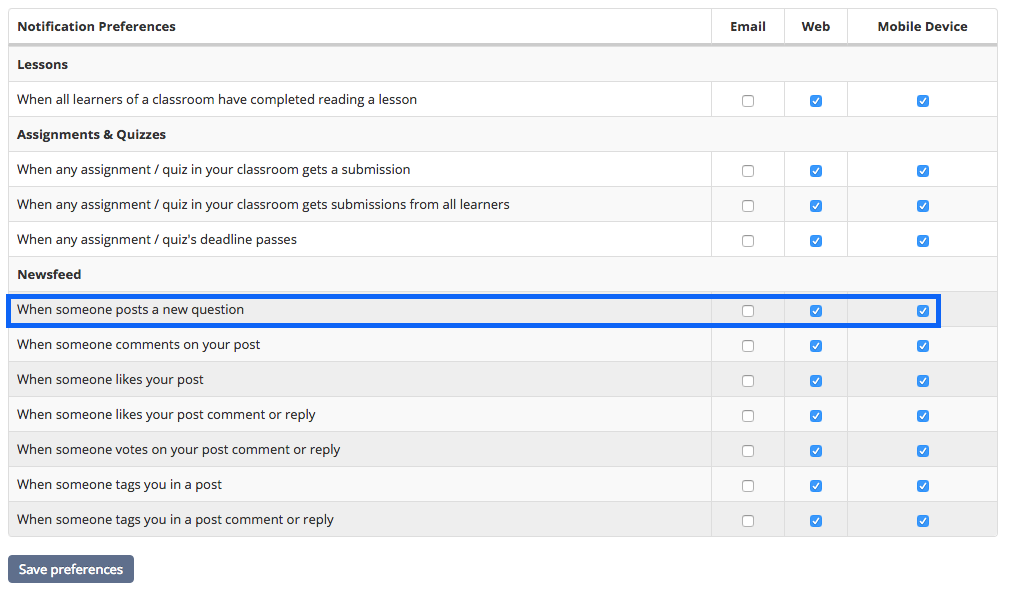 This option is also available to learners since we felt they too have an equal responsibility in being aware of questions being posted and in helping each other out!
---
Newsfeed Separators in Dash
We aim to include some little changes to Dash in every release. In the earlier release, we introduced easy hashtag filters. In this release, we've made another change to the classroom newsfeed.
Newsfeed separators break down the newsfeed into sections based on chronology. Though a simple change, we feel this will help you better understand your posts.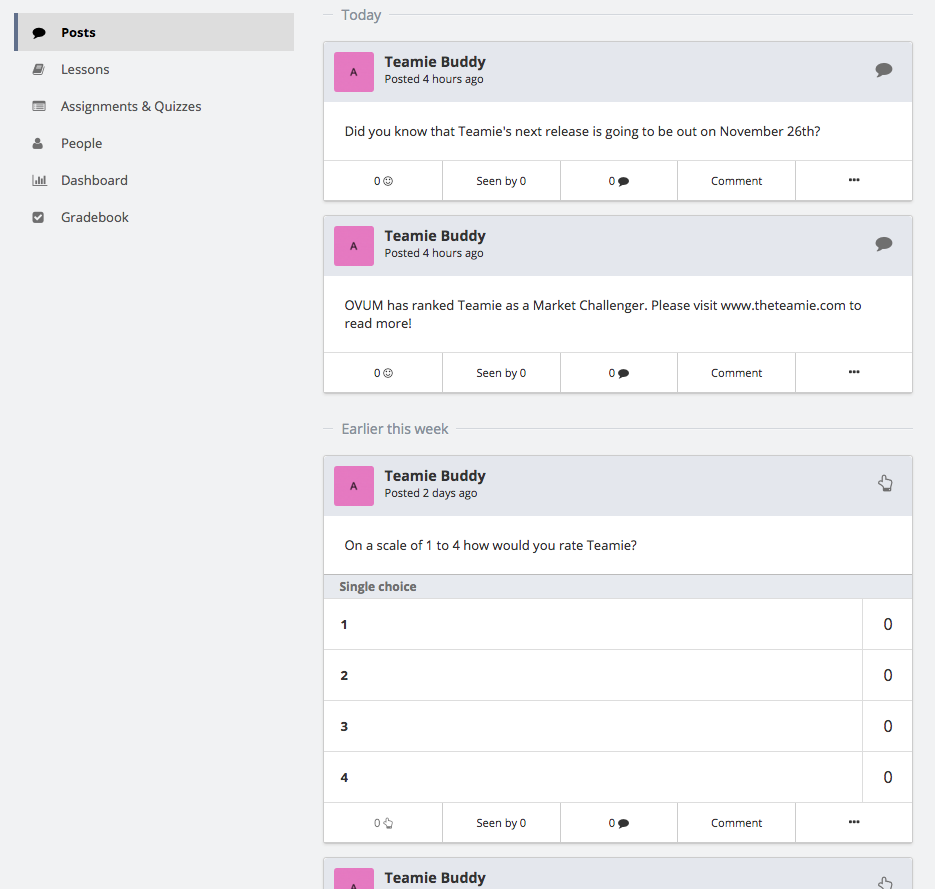 That's it for this update. To give you a hint about our next update, we have something coming up that'll keep you updated on what's happening in your classroom. If you have any other ideas or suggestions, do drop an email to support@theteamie.com or Tweet to @theteamie