Let's talk about our mobile app updates that went between the last web update and this one. Teamie Android app rolled out version 4.4, whereas Teamie iOS released version 3.15 and 3.16! Let's see what's new in our mobile apps.
Notification Preferences
The last app updates brought a revamped Profile and More screen. Continuing with the same theme, we have now added the option to set notification preferences from the apps itself. Notification Preferences are nested under the Settings on the More screen.
Once the users tap on the Notification Preferences link, they will be taken to a screen to select the category for which they wish to change the notification preferences. These categories will depend on the features enabled on your site and may vary from site to site.
Tapping on a category will lead the users to a screen that will be segregated into three tabs based on the three different modes of notifications (Email/Mobile/Web). By default, the user will land on the Email tab.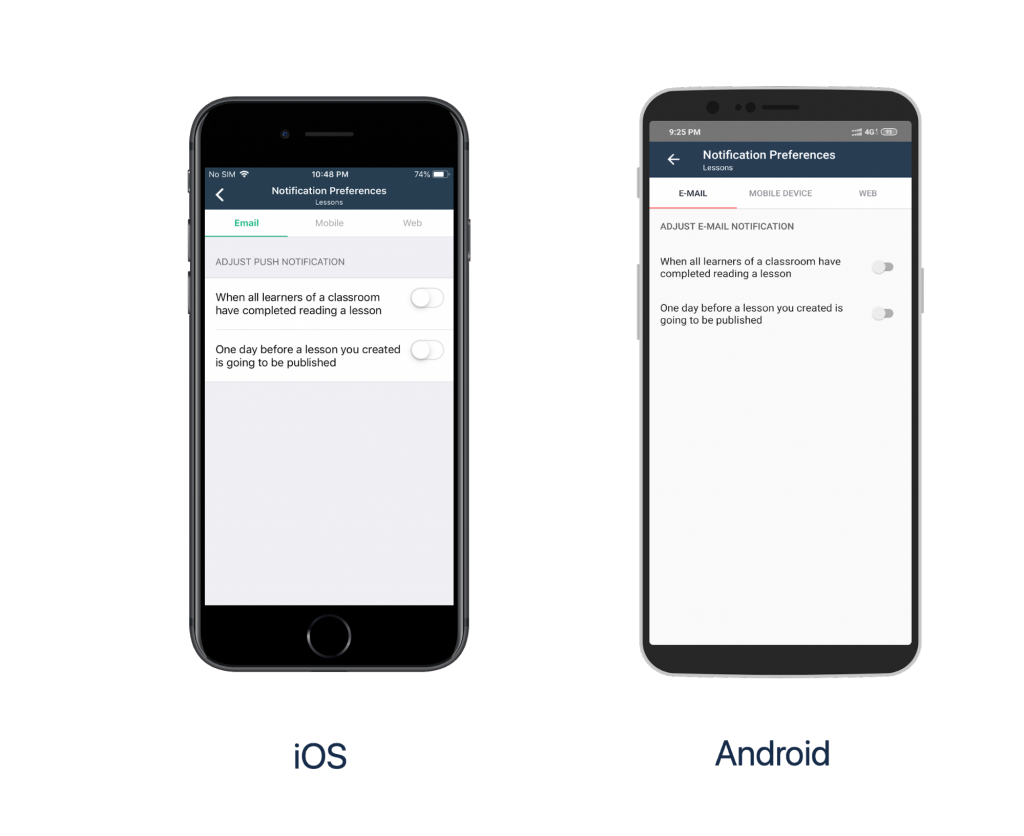 All the three tabs will show the type of notification(s) that can be enabled/disabled. These notification types will depend on the category selected. For instance, the following screenshots show the Email notification preferences for 'Lessons' and 'Newsfeed' categories, respectively.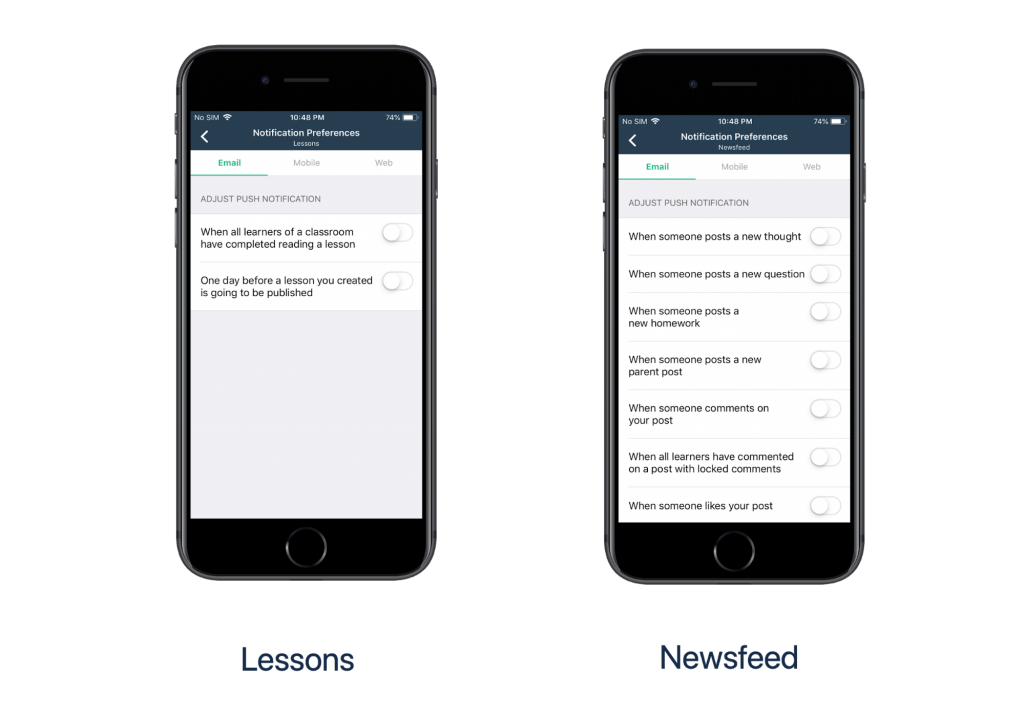 You can tap the Mobile or Web tabs to access the notification preferences for them.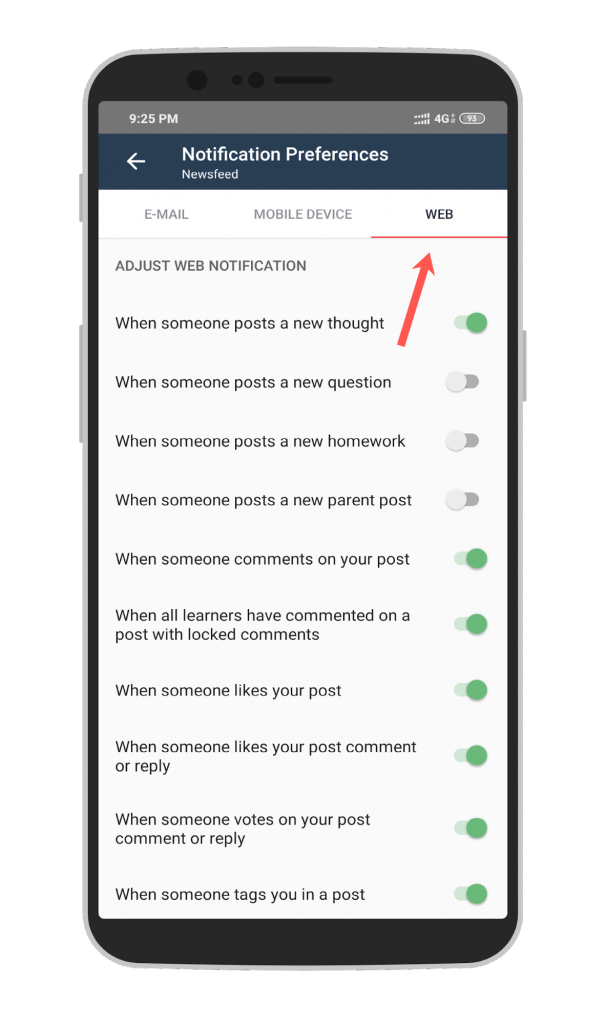 Changing the notification preferences is just a one-tap action in the form of a toggle. You can tap to enable / disable any type of notifications that you wish to receive through that notification mode.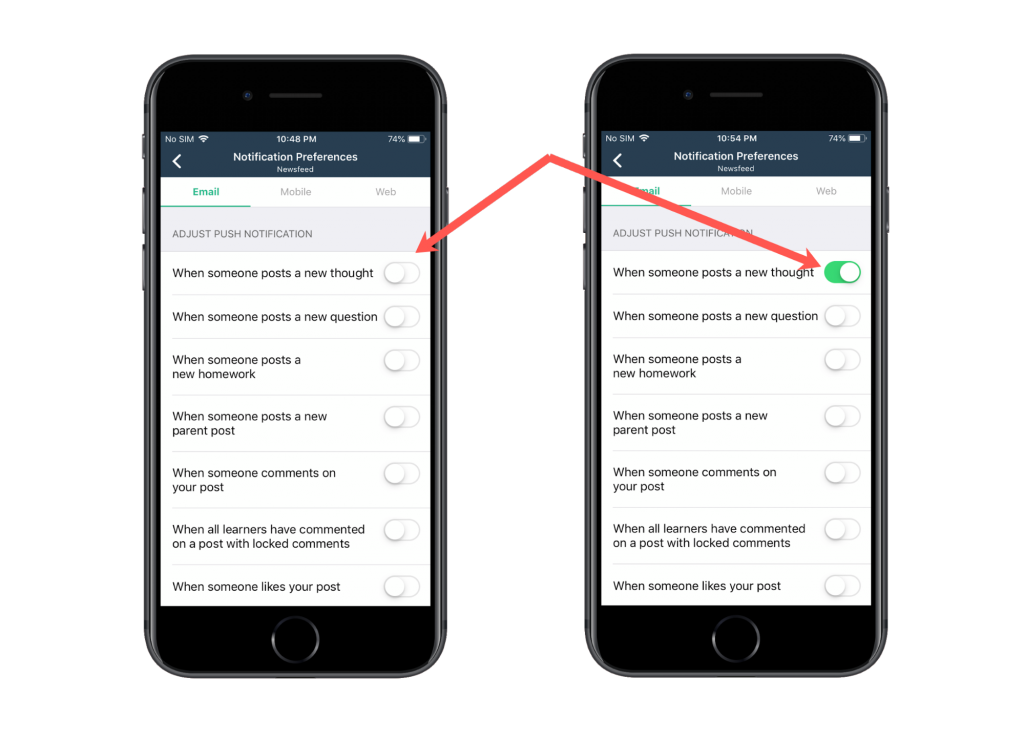 Edit Profile (iOS)
iOS users can now add or update their profile and cover images from the Profile screen. Tap the camera icon on your existing profile picture and then click a new picture or choose an existing picture from your device to upload as your profile image.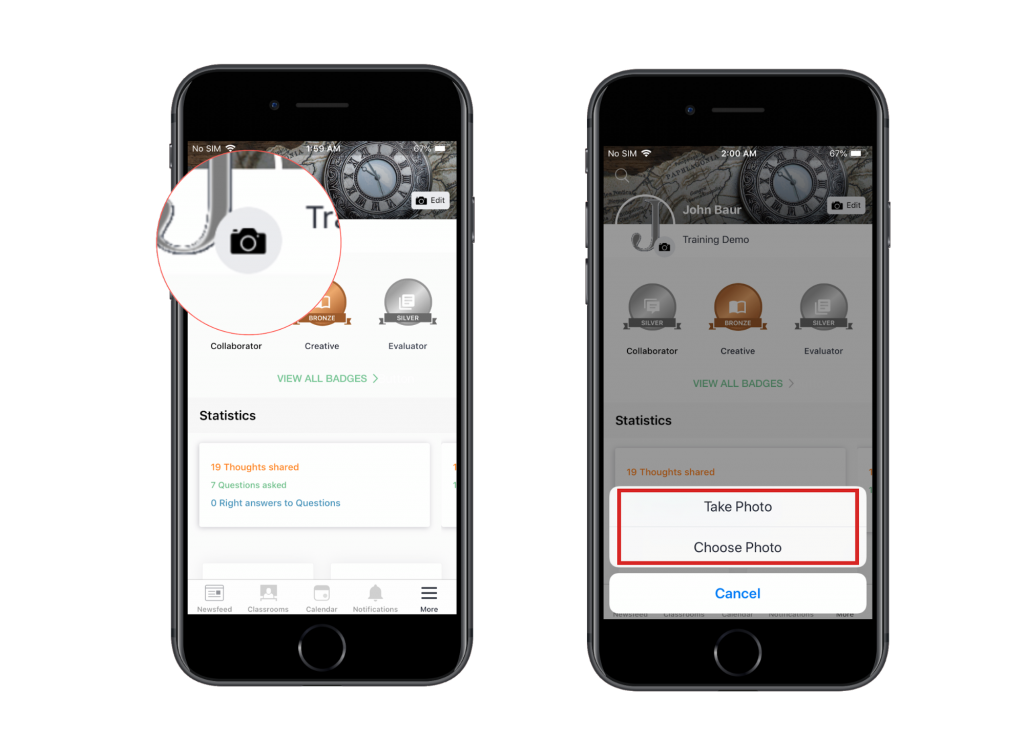 You can also tap your profile image anytime to view it.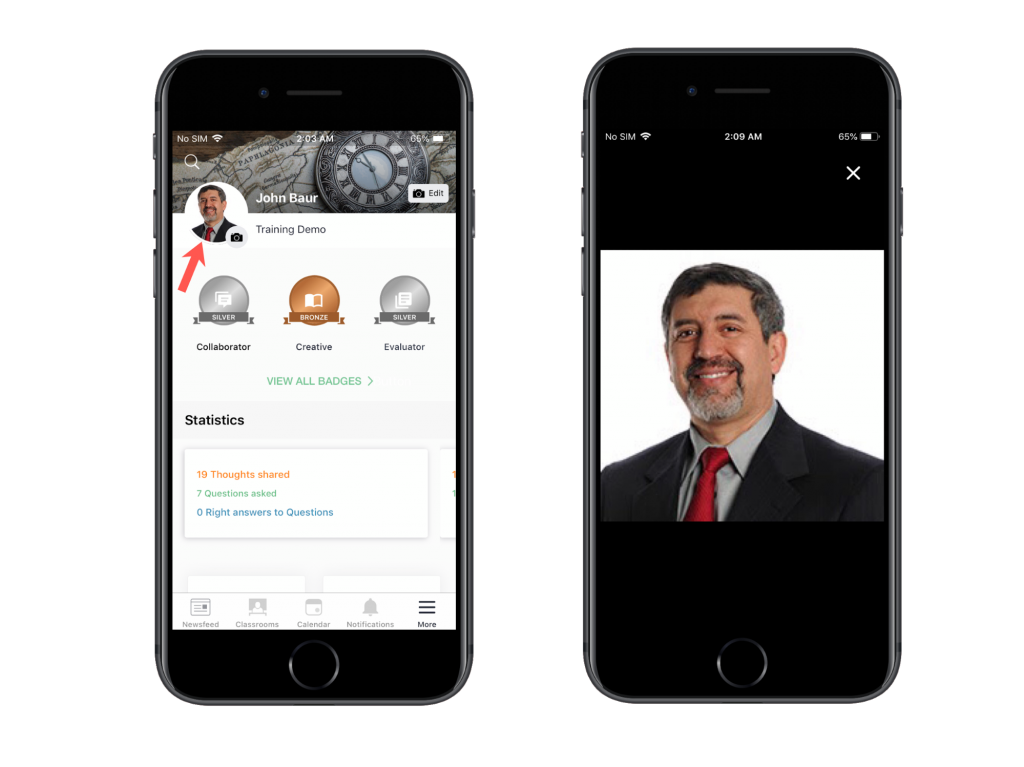 Similarly, you can update your cover image.
One more added feature that is now available on the iOS app is changing password. So, if you have the required permission to change your password, then you can do so right from the iOS app now. Similar to the Notification Preferences, this option is nested under Settings on the More screen.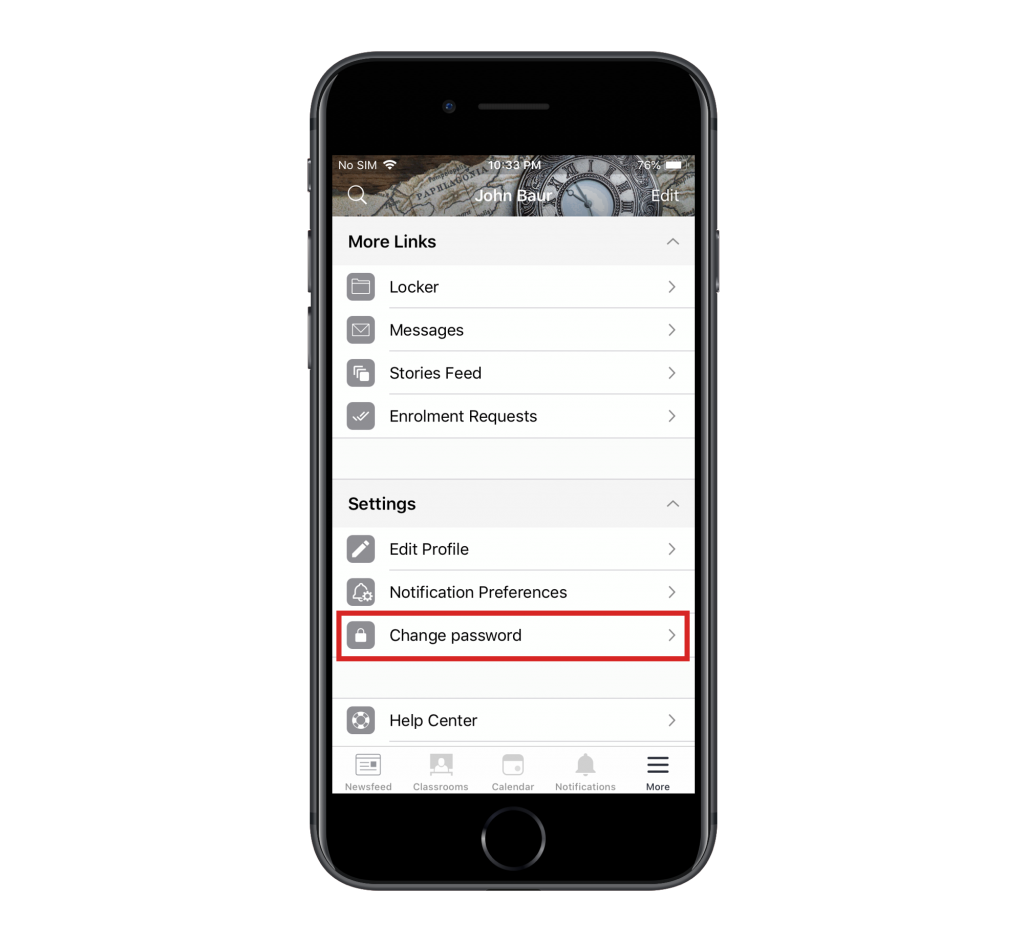 Once tapped, you will be taken to the Change Password screen. Add your existing password and then your new password (two times for verification). Now, save your new password from the Save new password button.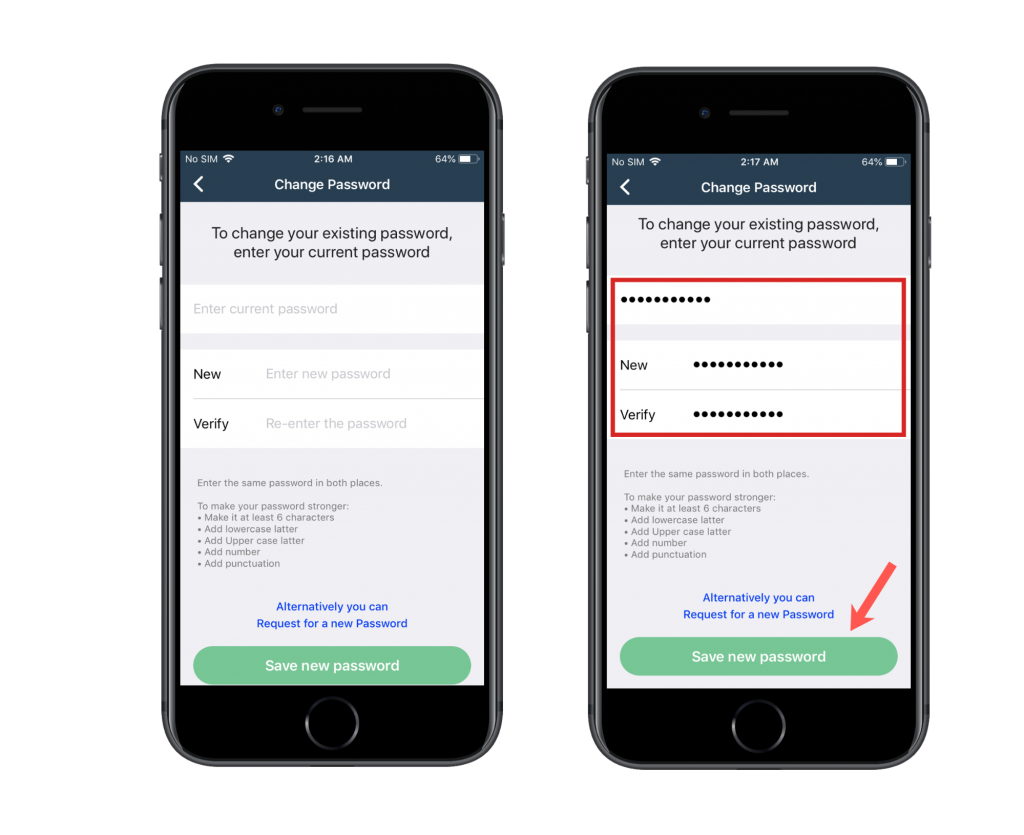 If required, you can also request to reset your password, and we will send you an email with the password reset instructions.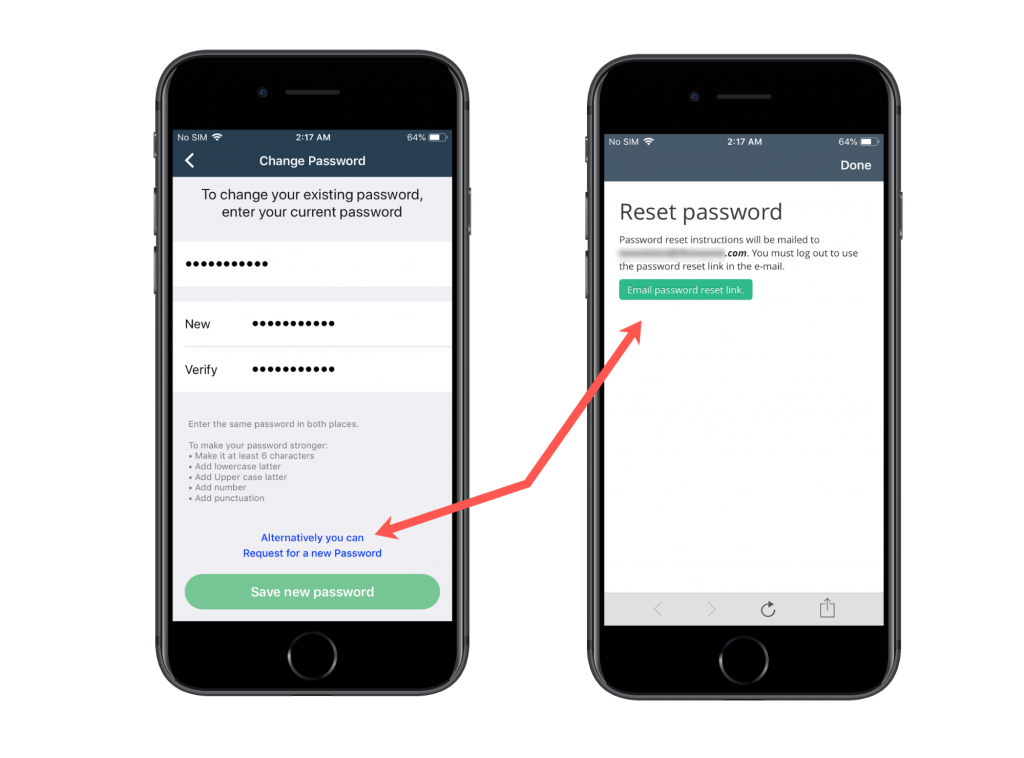 Take note that the Android users can expect these Edit Profile features real soon 🙂
So, that's it for this update, see you soon in the coming month.