Welcome to our new update, Teamie Astrantia (1.50). As you may have noticed, the naming conventions for our release updates have run its course for colours. It all began with Teamie Aero (1.24) and culminated with our last update, Teamie Zaffre (1.49)!
To begin a new series, from this update onwards, we will be naming the release updates based on flower names, starting with Astrantia. We have been adding colours of happiness to your life, now it's time to add some scent of success too with our latest updates. Teamie Astrantia (1.50) focuses mainly on how audio recordings are handled on our platform. Let's talk about this and more in detail.
Audio Transcoding and Streaming
Sometimes, the target devices do not support some particular formats and therefore, cannot play the attached or recorded audio files on Teamie. These issues most commonly occur due to browser dependency or when the content is recorded from mobile devices.
In order to improve the audio recording and playback experience on the Teamie platform, we are implementing the audio transcoding and streaming approach. Transcoding audio files will allow the content to be consumed on any device and browser in a smooth manner as the transcoder will translate the files to a suitable format for the end user.
The audio files will be transcoded such that they will now support streaming and will not depend on the browser. Hence, handling the scenario where certain browsers do not support certain audio files.
Once you upload / record an audio and post it on Teamie, the audio processing will start. This is similar to how you would have seen in case of videos.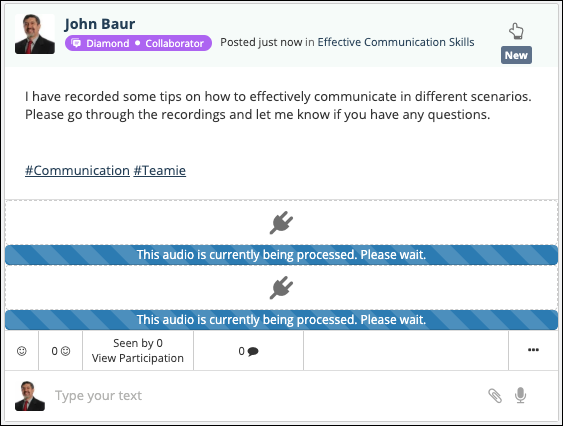 Then, the transcoding process will start and you will be able to see the processing details.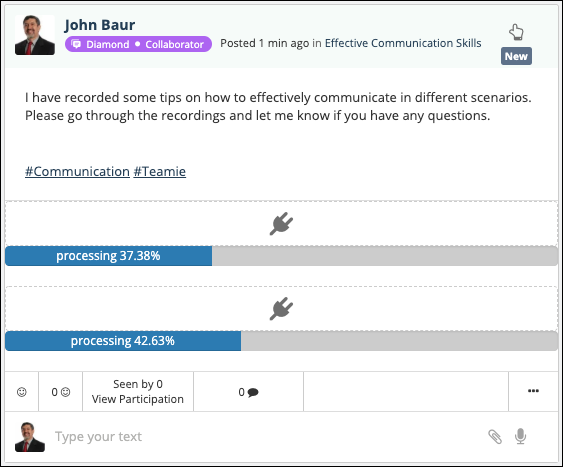 Once the processing is done, you will be able to stream the audio.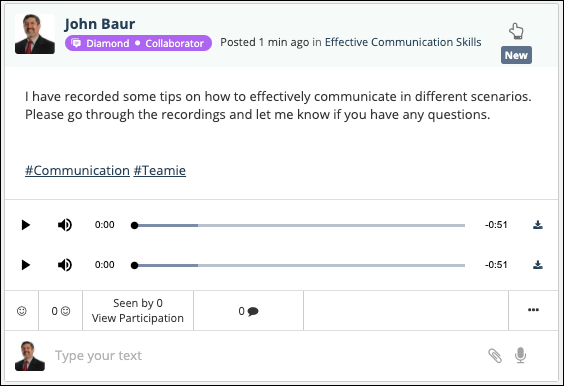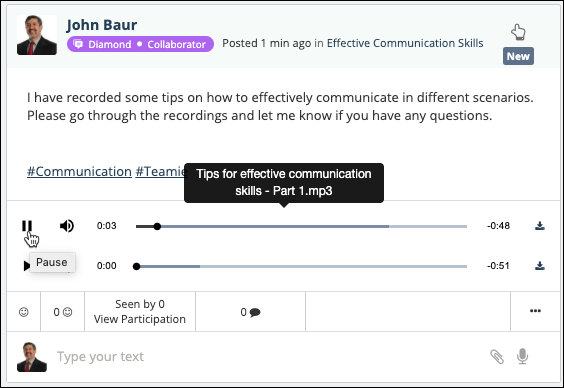 You will be able to view the aforementioned audio transcoding process for both the audio files that are recorded through the browser and the ones that are uploaded from the system at the following places:
Newsfeed – post/comment/reply attachments

Lesson page attachments

Assignment submissions

Quiz/assignment attempt's comments

Offline record comments

Story item attachments
Note: The Google Drive/OneDrive files will not be transcoded. Also, the existing audio files will not be transcoded and will keep behaving in the same manner. Let us know if you would prefer us to convert / transcode any existing file and we will do our best 🙂
Minor Enhancements
Some enhancements that made their way in this update or the minor updates that went after the last update are as follows.
Share draft/scheduled post with multiple classrooms
You can now share a draft/scheduled post with multiple classrooms. A separate draft/scheduled post will be created in each of the selected classrooms, which can be edited and posted independent of each other. Therefore, you can now quickly create a draft/scheduled post with multiple classrooms for later use. Give us a shoutout if this makes your content creation easier.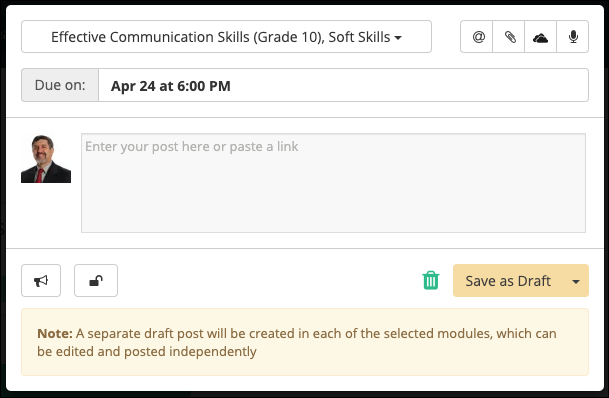 Alerts for extensions that block tracking on Teamie
Teamie uses tracking tools in order to capture the time spent by users on the platform. This tracking can be hampered due to some browsers and extensions that prevent tracking. Such settings, if enabled, need to be disabled from the user's end in order for the time capturing to work properly.
To inform users who might not be aware of this, we will show a warning message for them. Kindly disable any browser/extension settings that prevent tracking in Teamie. Until such extensions are disabled, your time spent on the platform cannot be tracked reliably.

Teamie – OneLogin SSO
To support your security and user management initiatives, we are pleased to announce that you can now use OneLogin for SSO on Teamie. You can find the Teamie app in the OneLogin app catalog. Configure the SSO as per your requirement and provide access to your users to login to Teamie via OneLogin SSO.
Kindly share the SAML Metadata XML file with us so that we can complete the configuration from our end.

Click here to read the detailed documentation on Teamie – OneLogin SSO.
Classroom created date info
One more minor enhancement that went in one of the minor updates was that the classroom created date will now be shown under the About view of the classroom.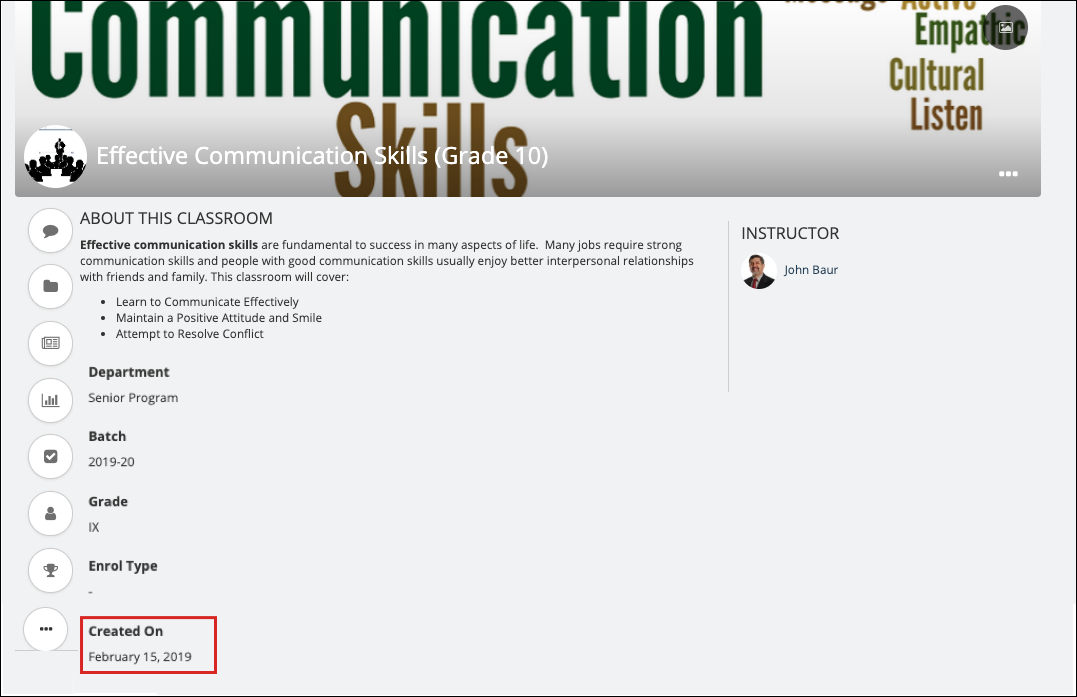 That's it for this update. See you soon. Till then stay healthy, stay collaborative!