Dark Mode Support
Nowadays, most mobile devices support dark mode, which basically reduces the light emitted by device screens while maintaining the minimum color contrast ratios required for readability. This enhances the visual ergonomics by reducing the strain on our eyes. Dark mode also assists in making adjustments to screen in accordance to the given light conditions and therefore, provide easement of use at night or in dark surroundings. Furthermore, it conserves battery power and allows devices to function for a longer time.
Keeping in mind the aforementioned advantages, we decided to add dark mode support to our Teamie apps (both Android and iOS). So, once you enable the dark mode on your device, the Teamie app will convert its themes automatically and will adhere to the device's dark mode settings. You can enable the dark mode from your device settings. Some dark screenshots are as follows: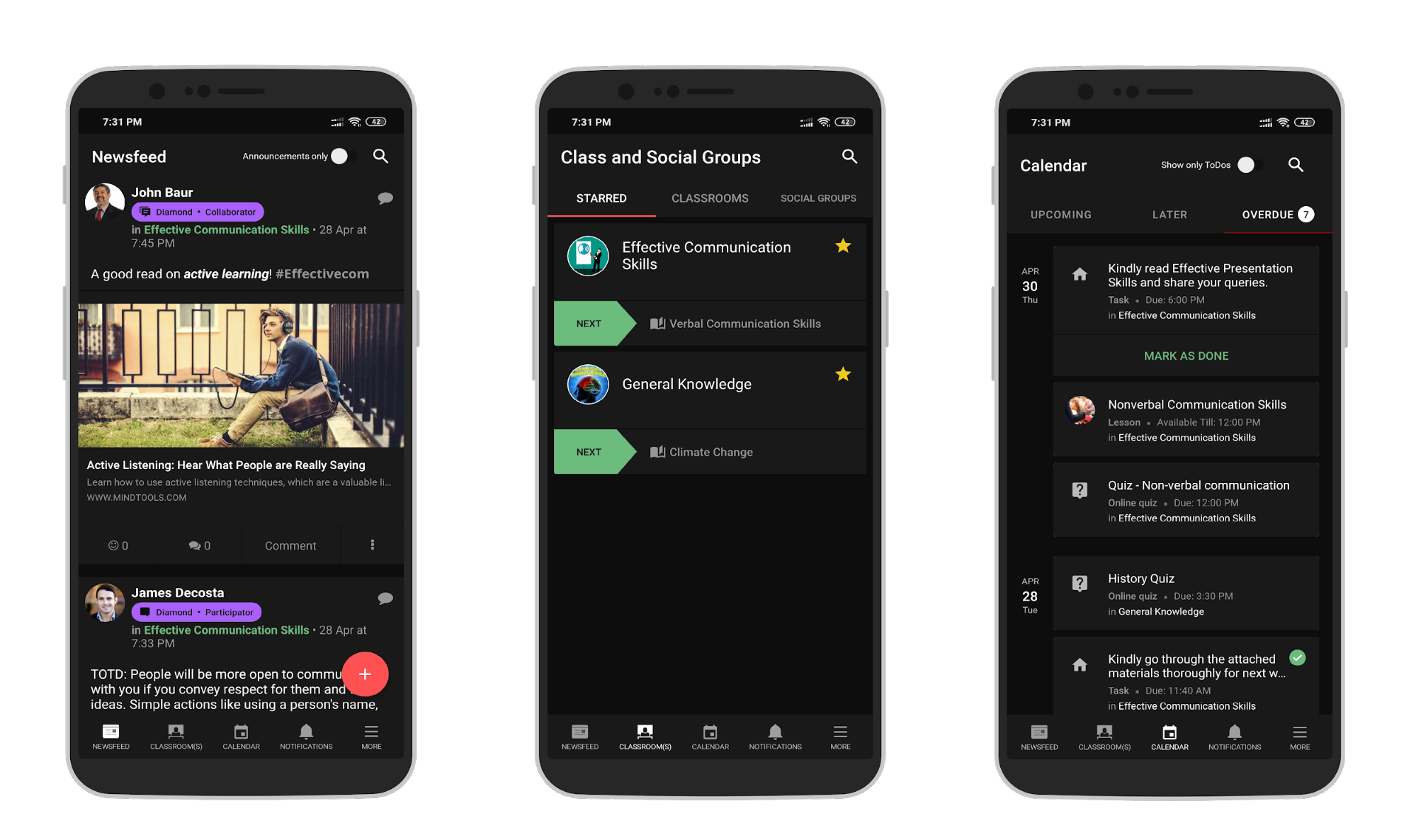 Android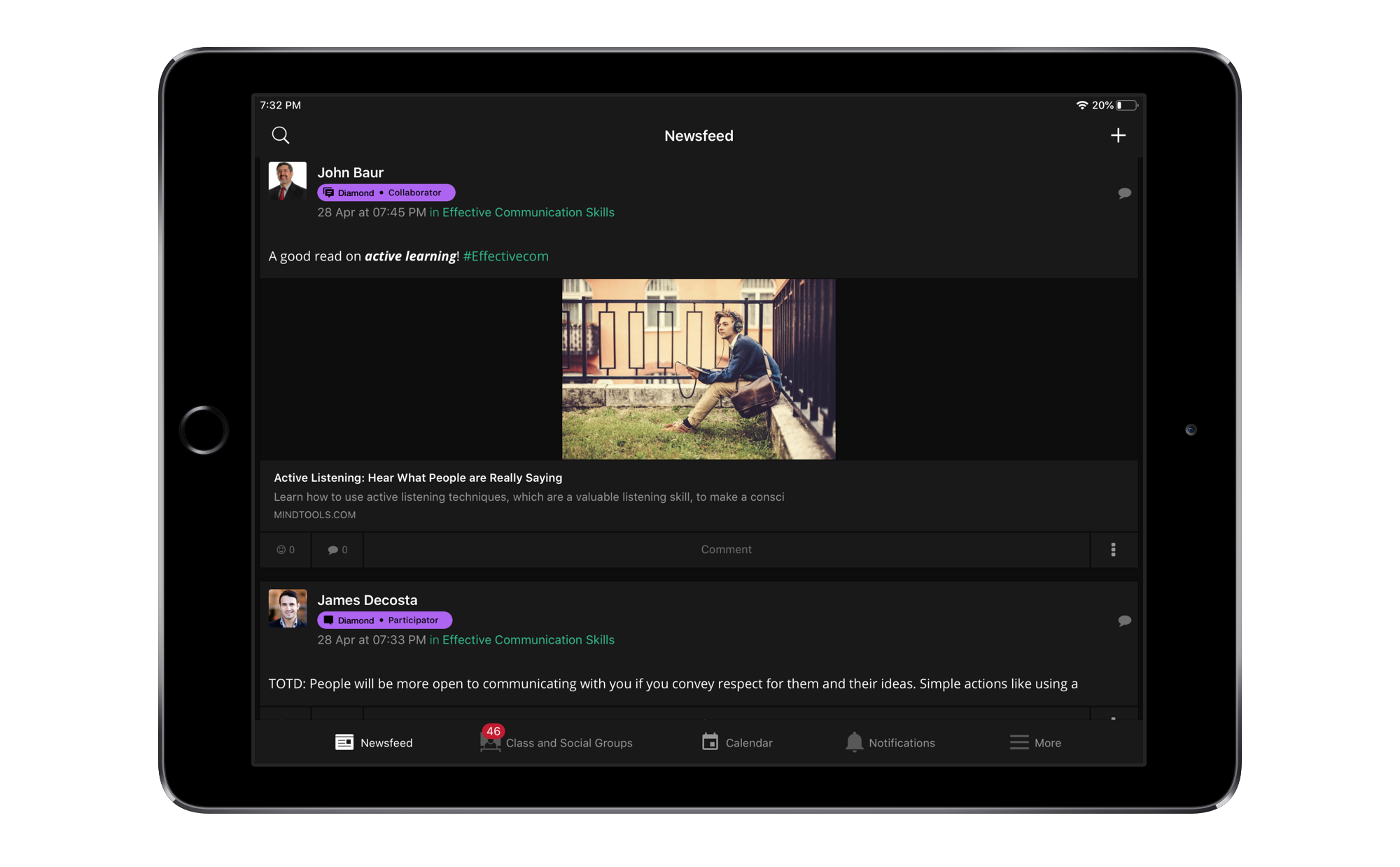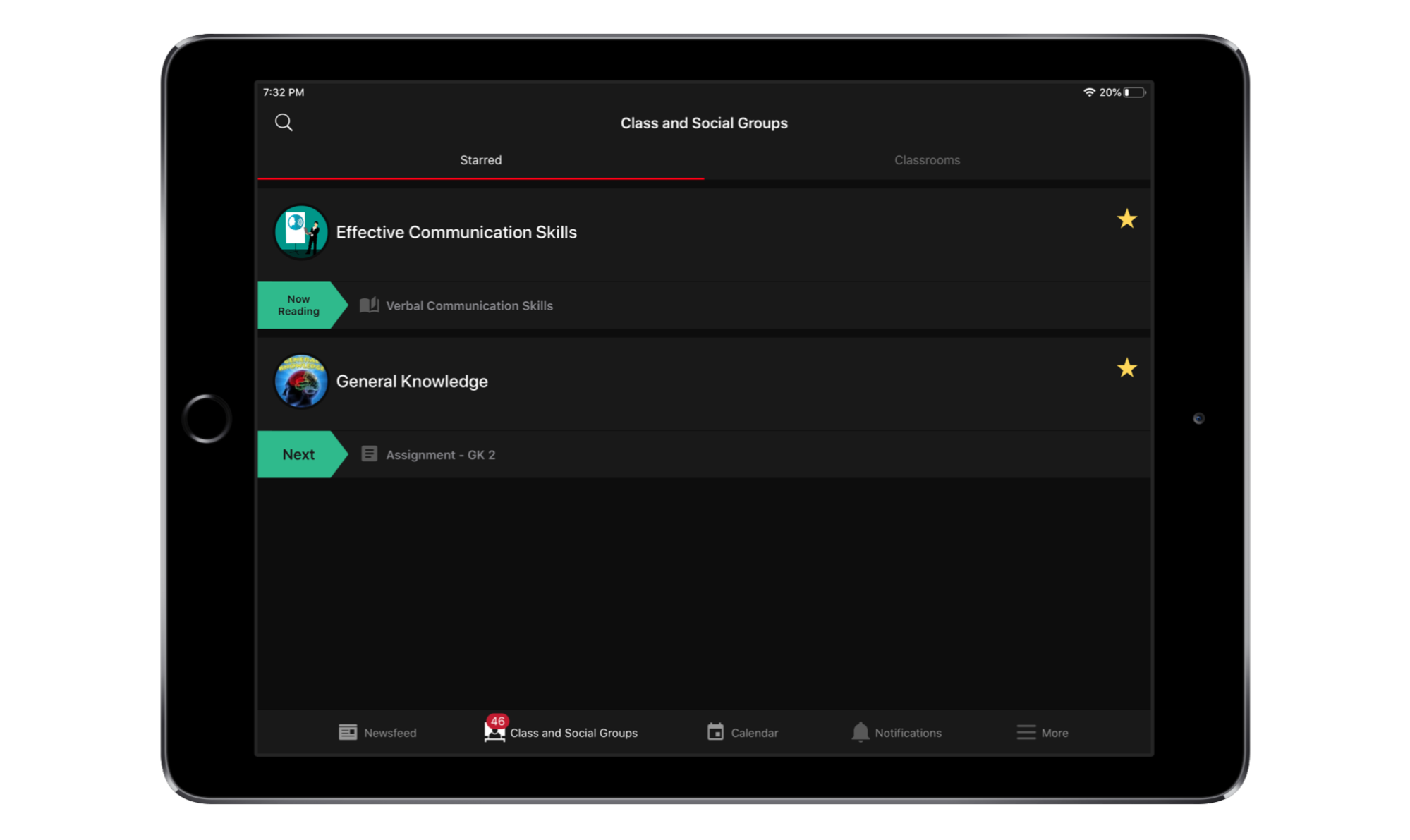 iOS
So, that's it for this update. See you soon! Till then stay safe, stay collaborative and don't forget to update your Teamie mobile app to the latest version.