We have great news for our Android app users. In an endeavor to make the learning experience more consistent throughout multiple platforms, we have added the functionality for editing posts though the Teamie Android app. We will soon be adding this functionality to our Teamie iOS app as well. So, keep you Teamie apps updated 🙂
Editing posts on our Android app will retain the simplicity and intuitiveness of the web platform. You can simply tap the ellipsis for any post and then tap the Edit option.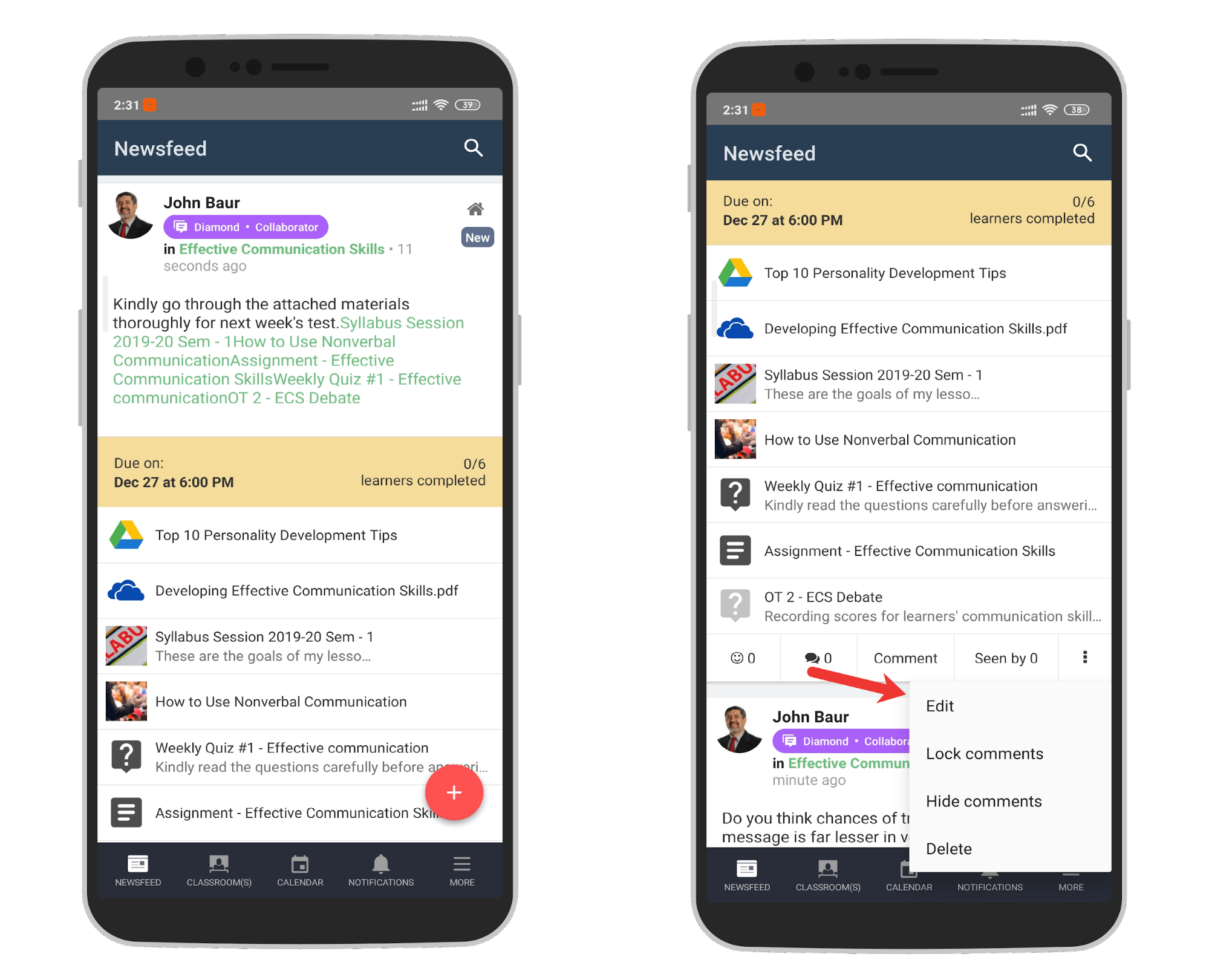 The Edit Post screen will open with the post content and attachments, if any. Except for a few items, you can edit / add all the contents of the posts, such as the text (including rich text), media and file attachments, tagged materials and users, along with any Google and OneDrive attachments (if integrated).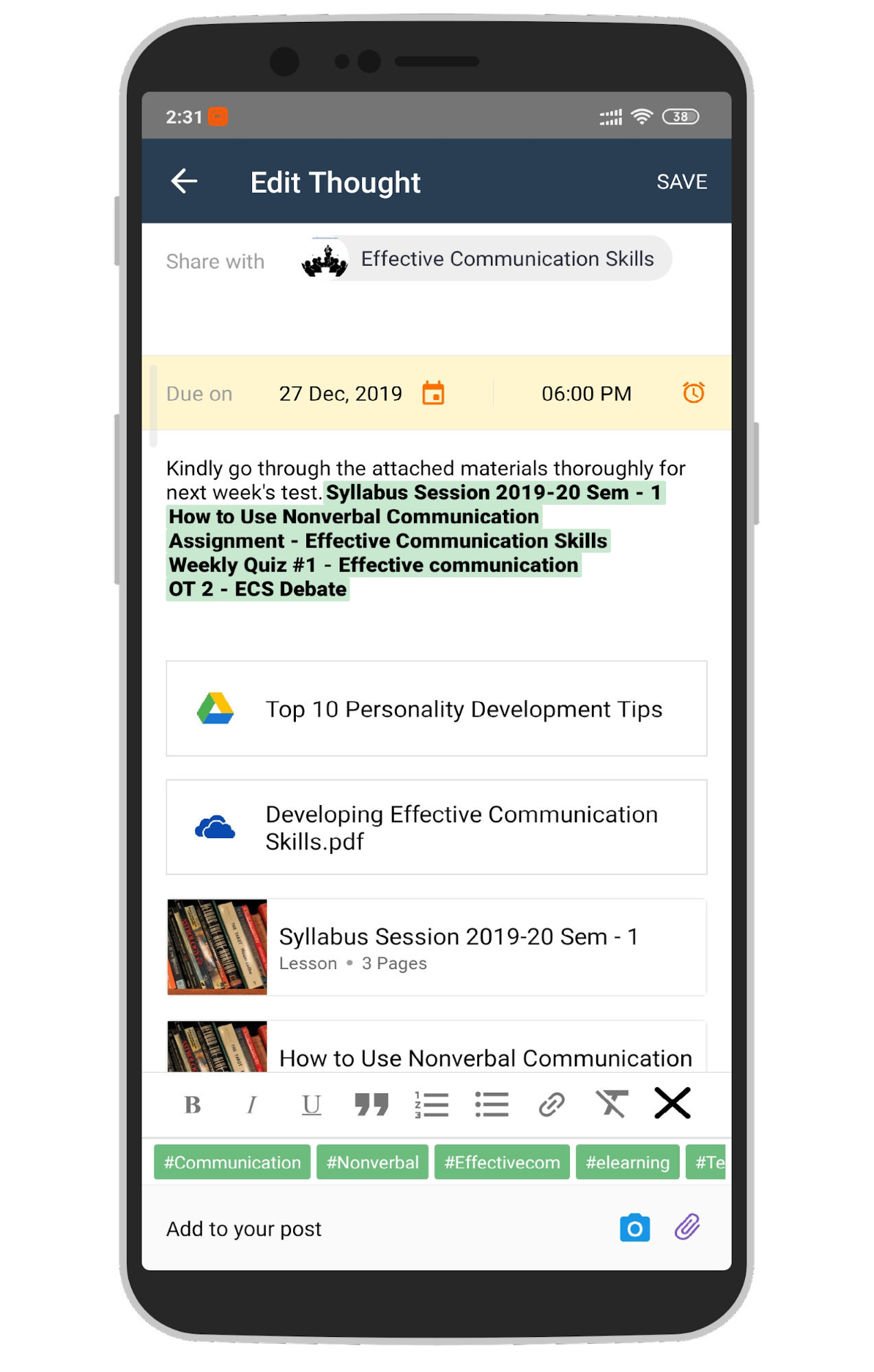 Once you have edited the post, click SAVE to save the changes made to the post.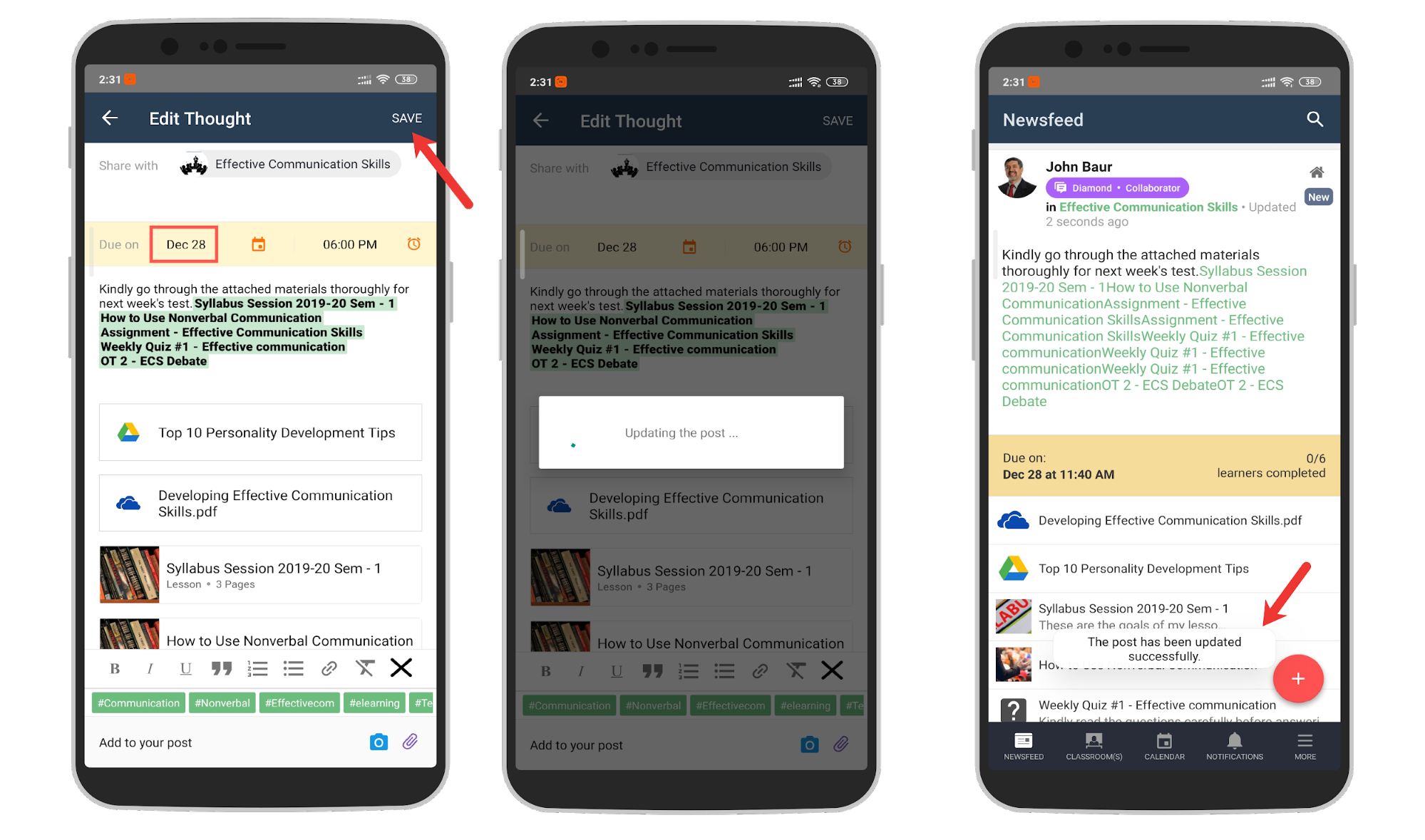 Once the post is updated, you will be able to see the updated post on the newsfeed. Any post that is updated, either through the app or via the web, will show the Updated text along with the time of the update.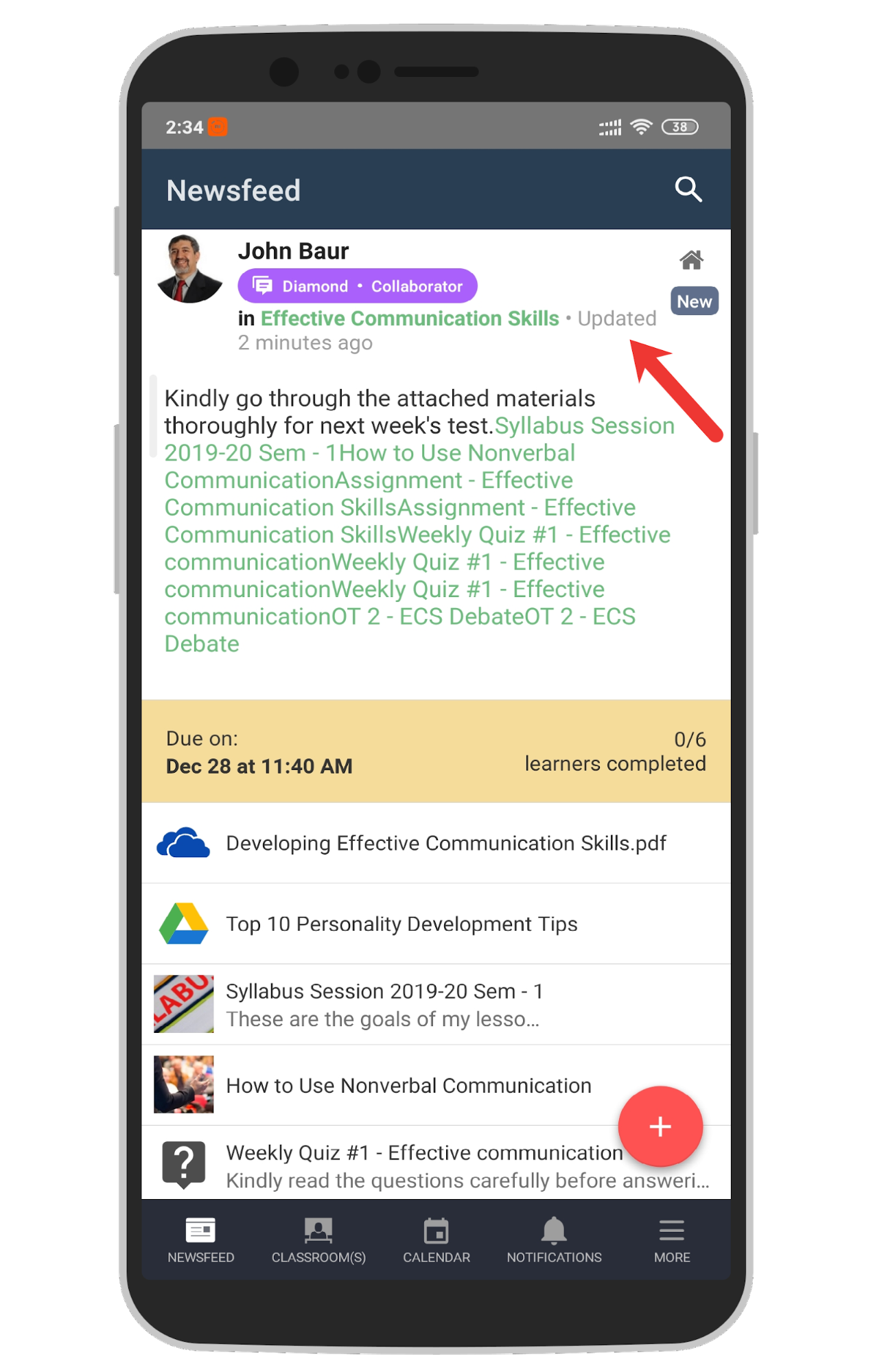 Take note that the following items cannot be edited while editing a post:
The classroom it is shared with

Enabling / disabling

Announcement

option for a post, including the notification delivery method (bulletin board / email)

Post Anonymously

setting

Poll settings, if any of the options have been voted on
Switching between Existing Post Types
At one time or the other, most of you would have wanted to change one post type to the other. Say, a thought post that you shared might have been better as a question post or a question post you created might have been more effective with a deadline. Although, you can do this via the web platform, but wouldn't that be nice if you can do it on the go? Well, now you can make those changes and edit an existing post type to convert it to any other post type through the Teamie Android app as well.
You can edit an existing thought post to make it a question post with a poll, add a deadline to make it a task post or add both poll and deadline to the thought post. Once a post is converted to another type, it will attain all its functionality. For instance, if a thought post is converted to a task post, it will be included in learners' To-Dos, and they will also be able to mark it as done.
Depending on your role, you can:
Edit a thought post to convert it to a question post with poll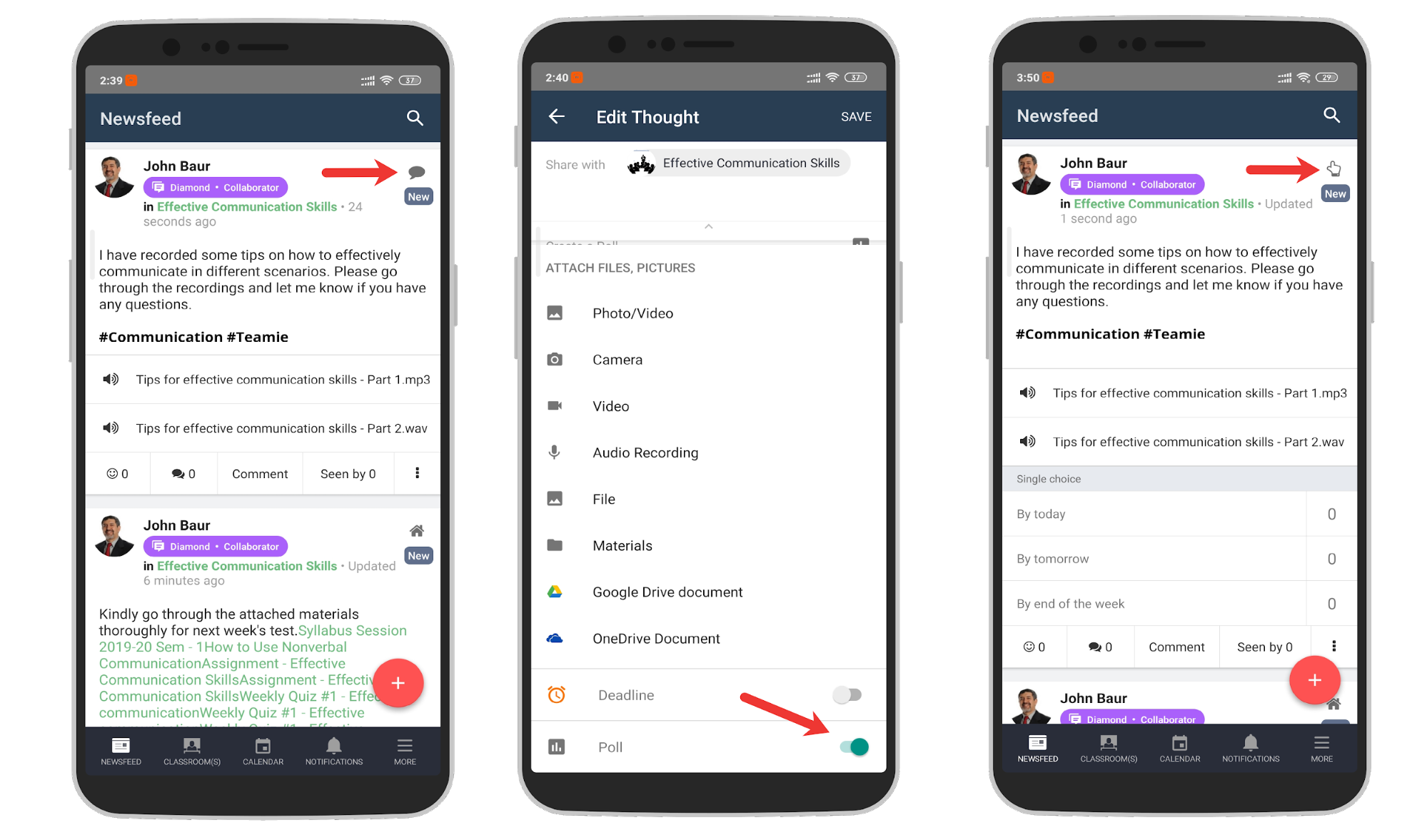 Edit a thought post to convert it to a task post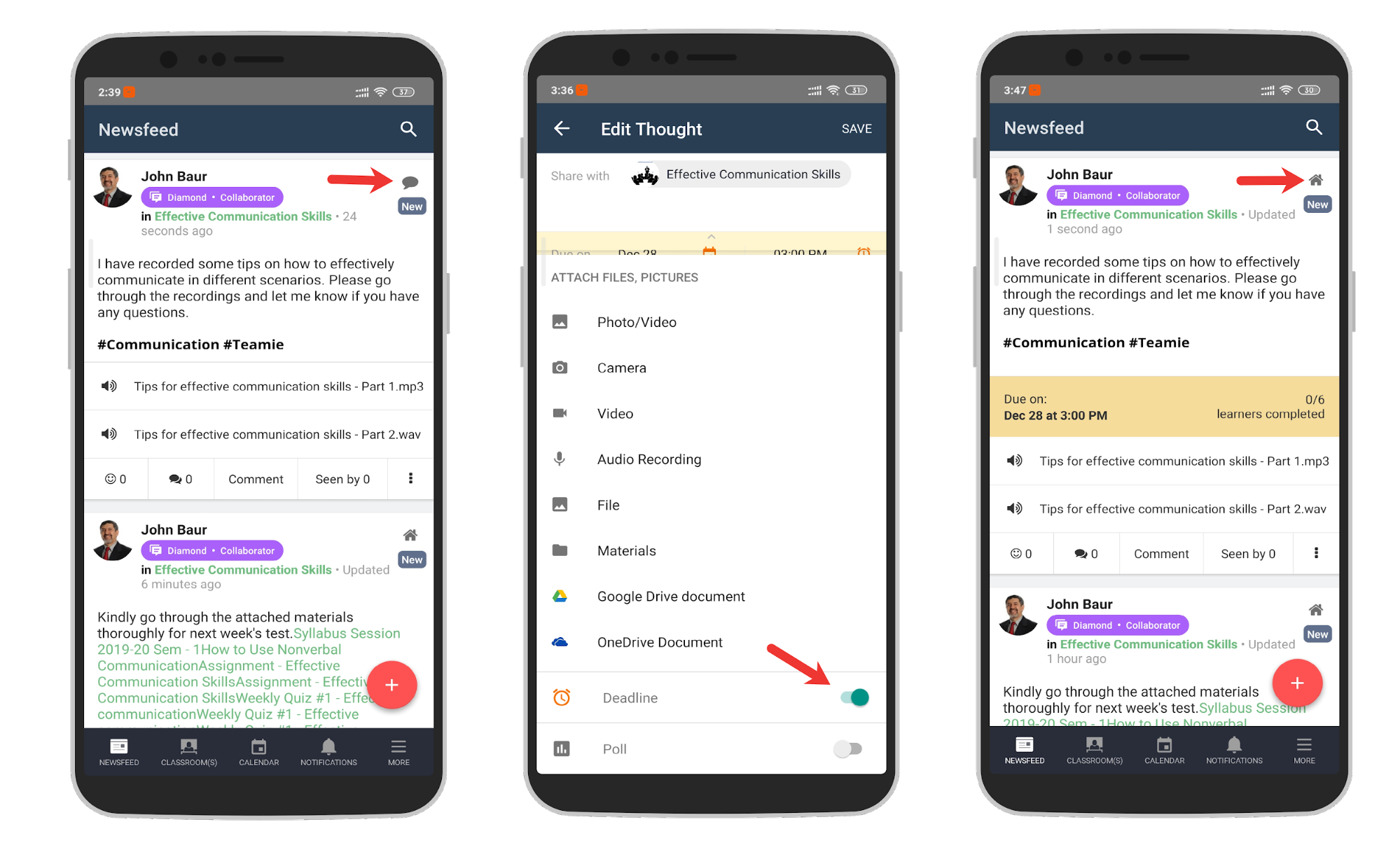 Edit a question post to convert it to a thought post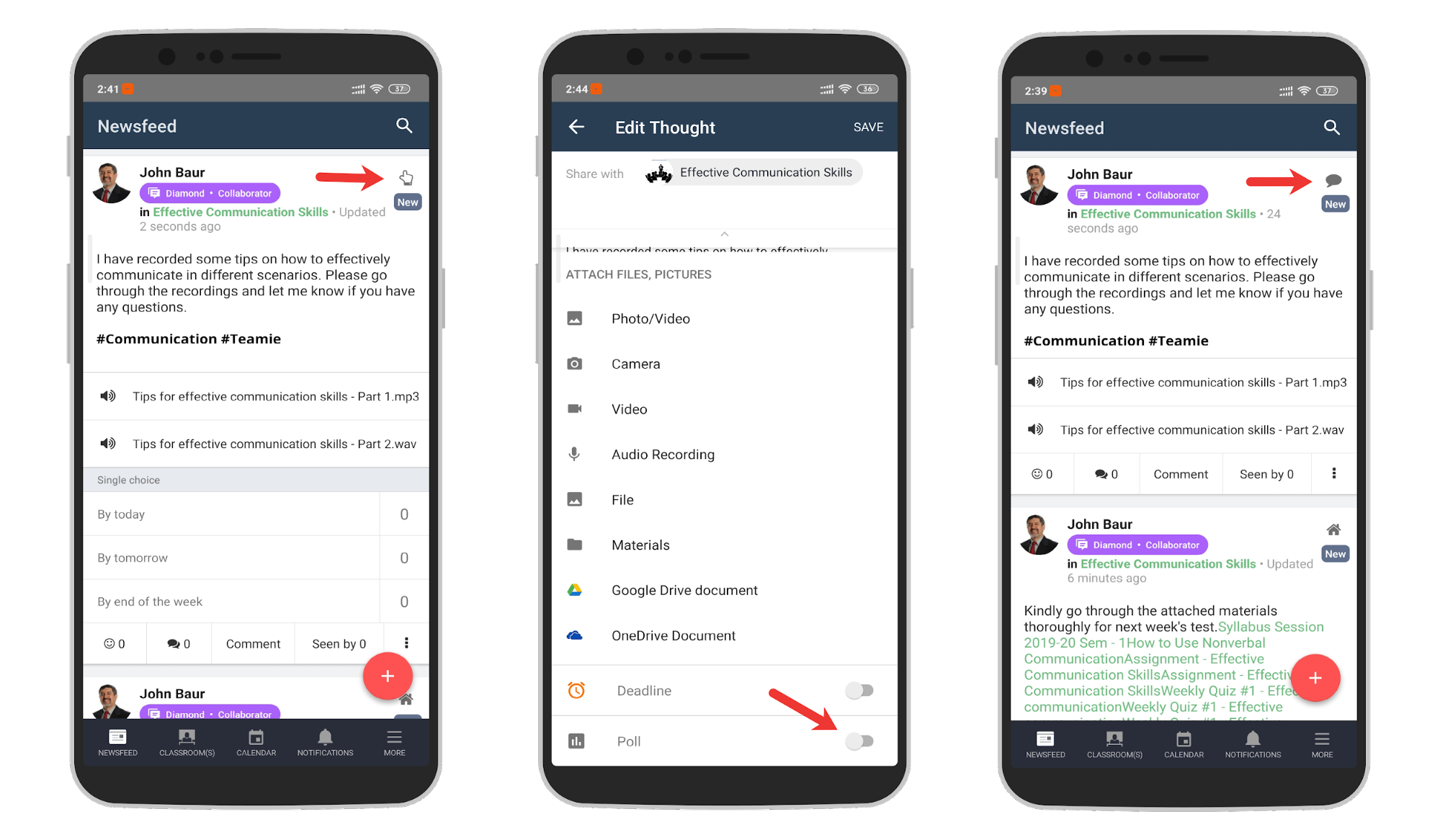 Edit a question post to convert it to a task post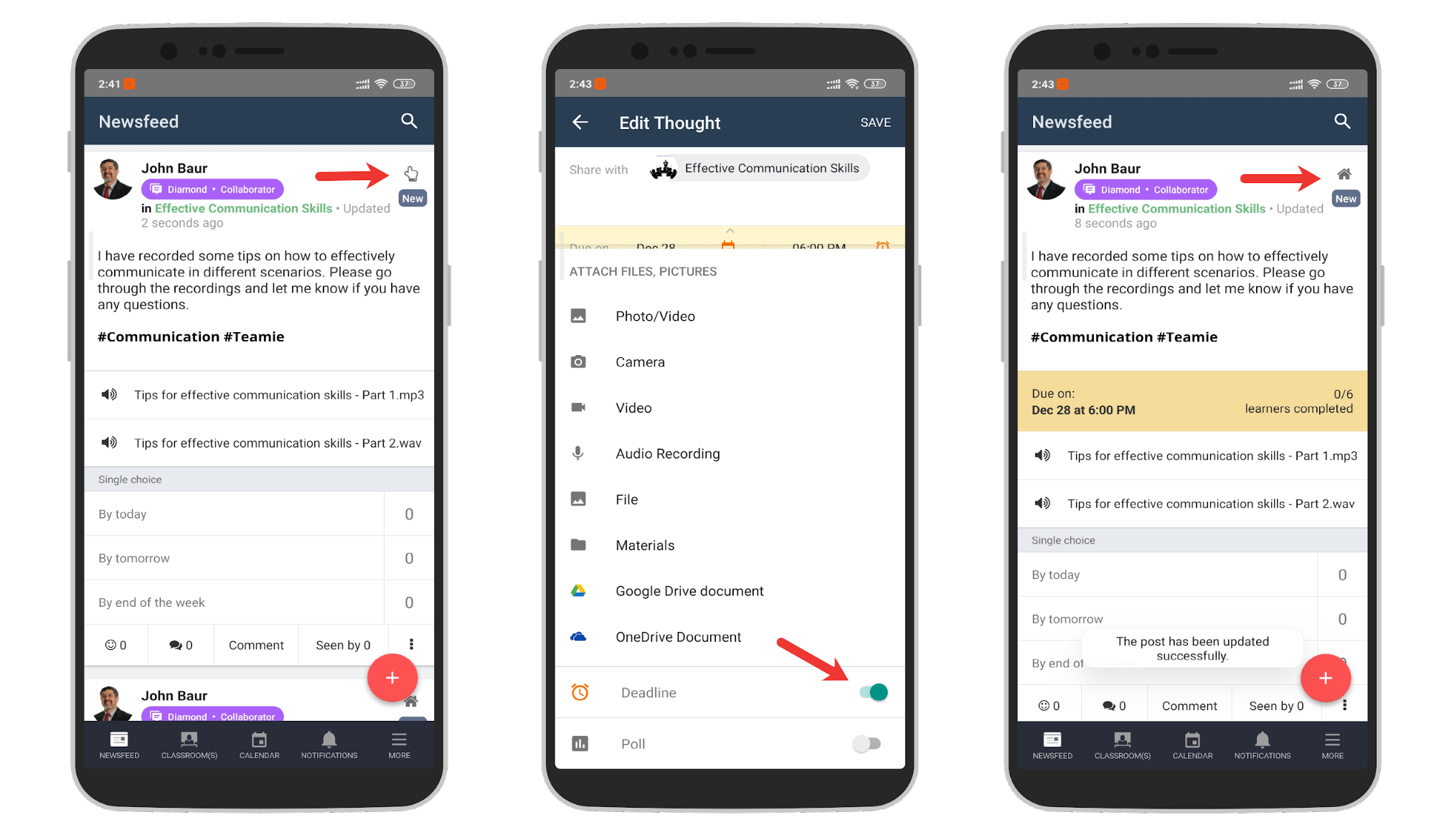 Edit a task post to convert it to a thought post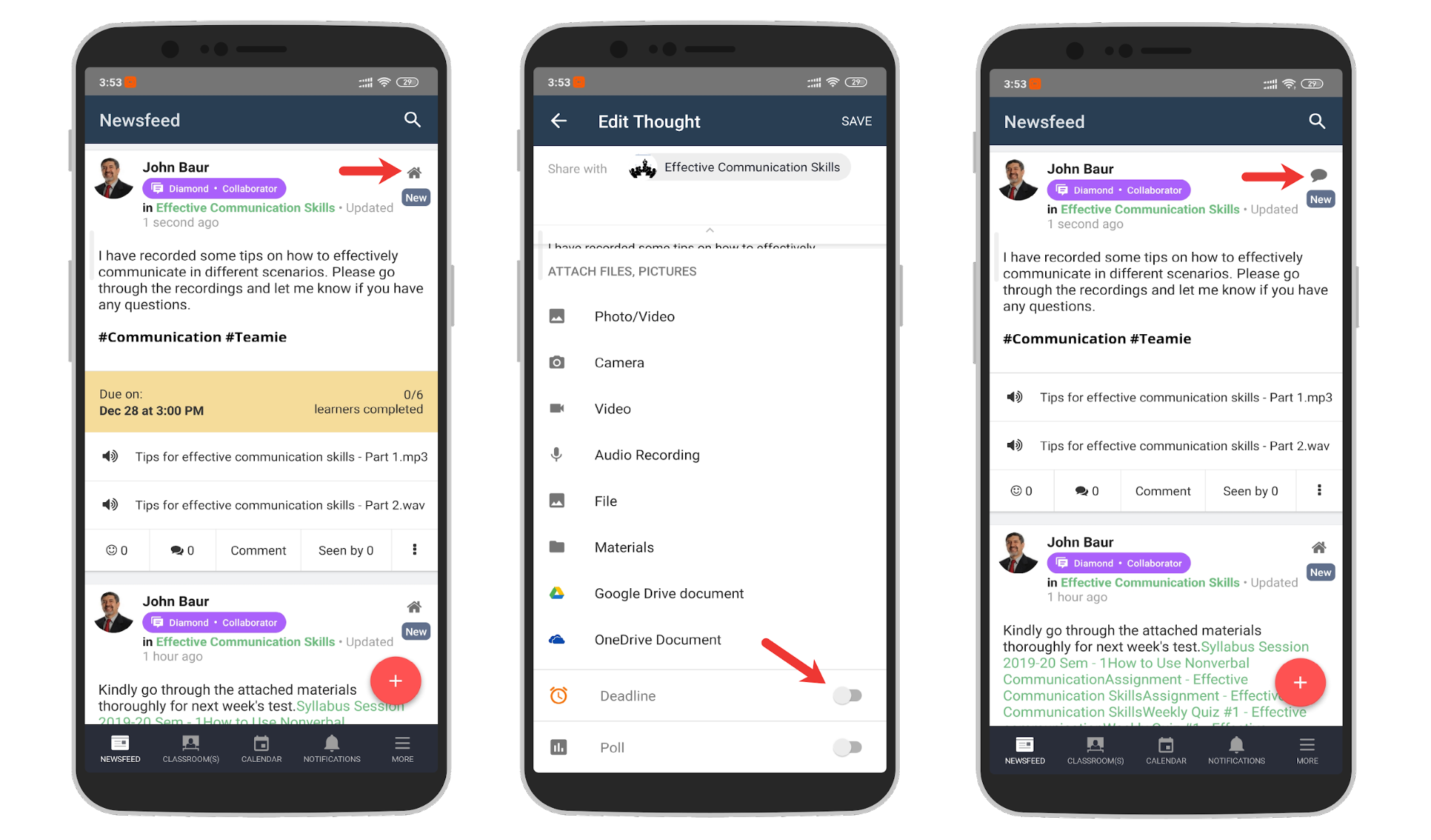 Edit a task post to convert it to a question post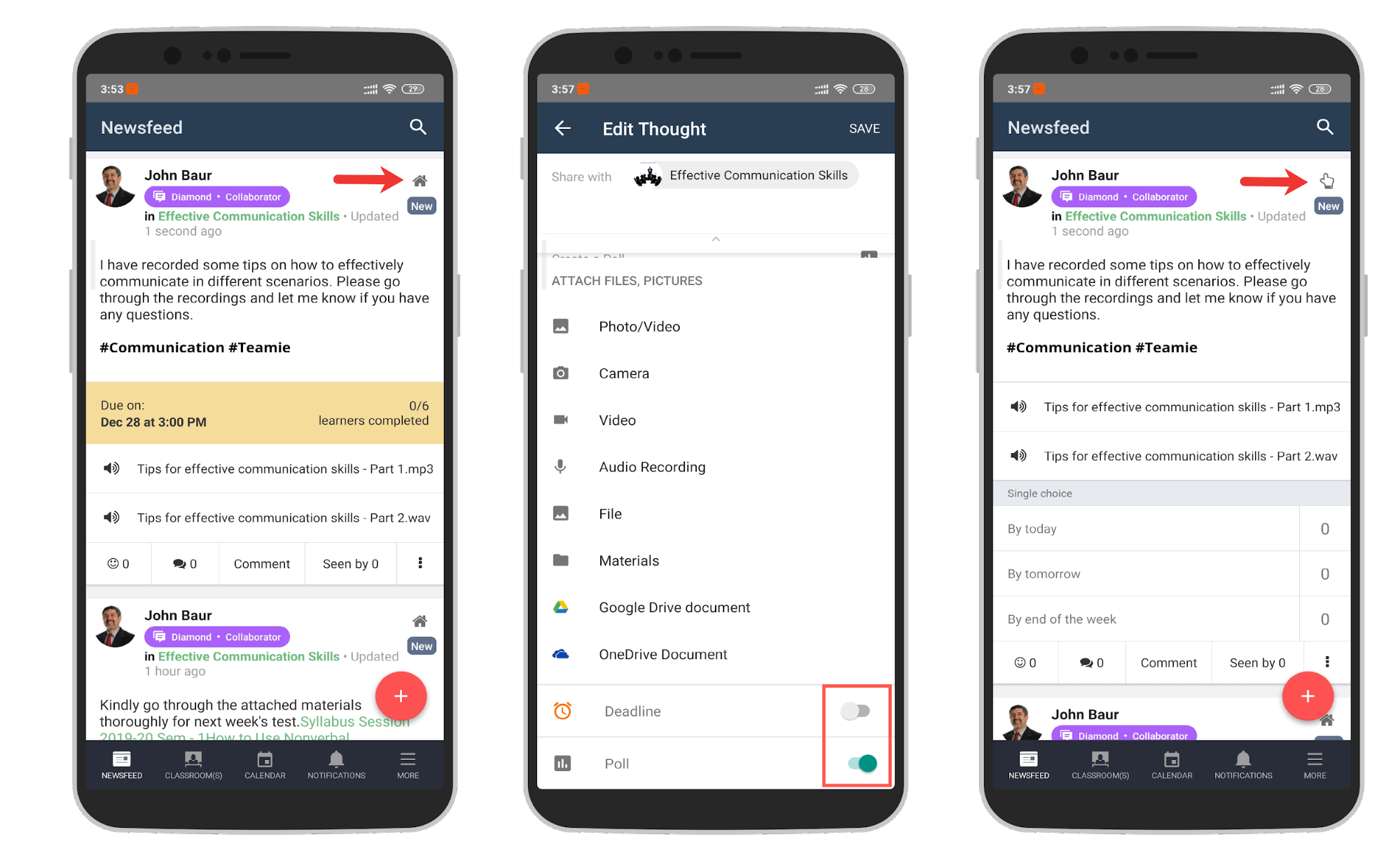 Note: A question post, with a poll attached, can be converted to a thought / task post only if no options have been voted on.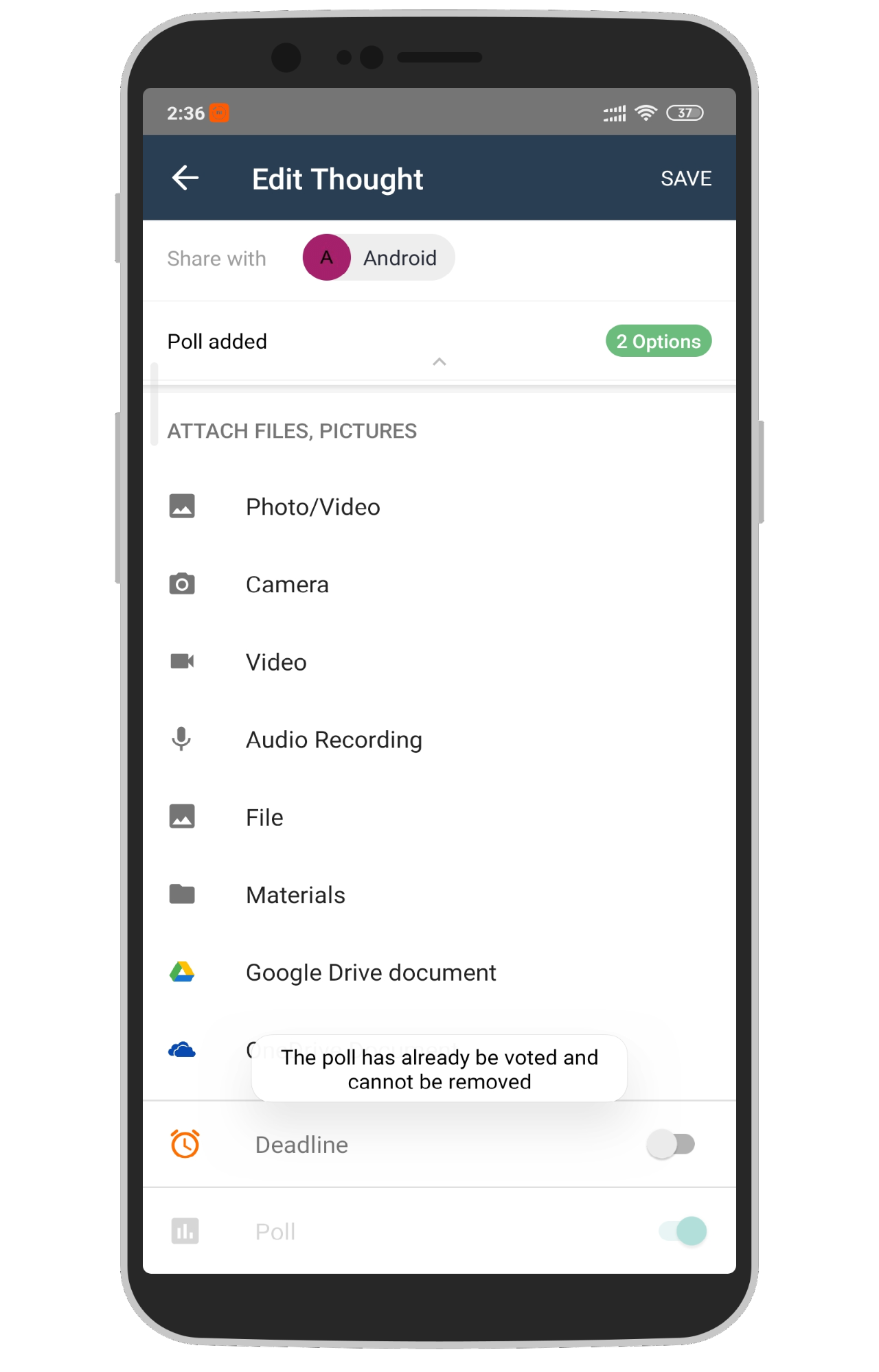 We hope this functionality of editing posts through the Teamie Android app along with the ability to switch between existing post type will make your on the go learning even more efficient and convenient. We would love to hear your thoughts on this; write to us at support@theteamie.com or connect with us on social media.