As we reach out to more customers, many of them are switching to Teamie after having used some other learning system. While the process of getting started with Teamie is very straightforward (you add users & modules/classes using a bulk Excel import template and you are set), customers want to migrate their content over from their previous learning management system (LMS).
To make this data migration simple, we decided to apply for the IMS Common Cartridge compliance. IMS Common Cartridge is a standard that enables users to export their course materials and resources such as files, links, HTML content, quizzes from one LMS and import the cartridge into a compliant LMS, and easily port over the resources.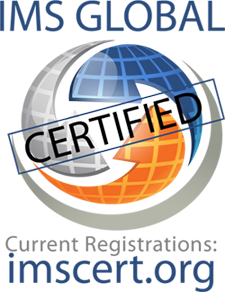 We are excited to share that Teamie is now IMS Common Cartridge 1.2 Read Compliant i.e. we can accept Common Cartridges from other compliant learning platforms, and port them over and view/edit them on the Teamie platform easily. Resources such as Files, Links, HTML content get created as Lessons/Resources on Teamie with each content as a separate Lesson/Resource page on Teamie. Quizzes are ported over as Teamie Quizzes. Once the content is imported into Teamie, users can leverage the features of the Teamie platform to organise, re-arrange and deliver their resources and assessments.
With this compliance, we have now covered 2 of the 3 compliances that is offered by IMS – (i) Common Cartridge and (ii) Learning Tools Interoperability (LTI). Apart from these, we also support SCORM and Tin Can content. You can also embed content and resources from the web into Teamie, whether it is Youtube, Soundcloud, Prezi or any other secure web service. We are committed to our vision of ensuring that instructors can bring content into Teamie from any source and be able to deliver a seamless experience to learners as they consume the different resources on the platform.
If you would like more details or would like to export content from your existing LMS, please write to your account manager or write to us at contactus@theteamie.com