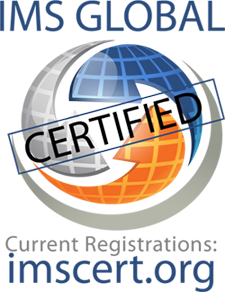 One of the underlying principles of our product development is recognising that we are not and we can not be the single application that you, as a user (student, teacher, administrator or organisation) use to deliver learning. Hence, ensuring a seamless user experience and learning delivery is a critical element of our product thinking. Content is a key element of learning delivery and the Teamie platform already supports all standard document formats as well as SCORM and Tin Can API.
As part of our endeavour to enable our customers to use content or applications from 3rd party sources, and deliver them through Teamie, we had been working on conforming to the IMS LTI (Learning Tools Interoperability) standards. We are very happy to share that Teamie is now LTI certified and conforms to LTI version 1.1.1. With this certification, customers who purchase content or applications from 3rd party sources that are certified LTI Tool Providers, will be able to integrate with Teamie with little or no custom integration effort.
We are happy to have received these kinds words from Dr. Rob Abel, Chief Executive Officer of IMS.
"IMS is very pleased with Teamie achieving LTI certification as a tool consumer," said Dr. Rob Abel, Chief Executive Officer of IMS. "By incorporating LTI integration Teamie will enable a more seamless experience for their customers across a wide range of integration scenarios."
Have a request for a specific format or standard that you'd like to see on Teamie. Please write to us at contactus@theteamie.com.